Prince Philip Reportedly Opted Not To Take Part In Discussions About Prince Harry & Meghan Markle Leaving The Royal Family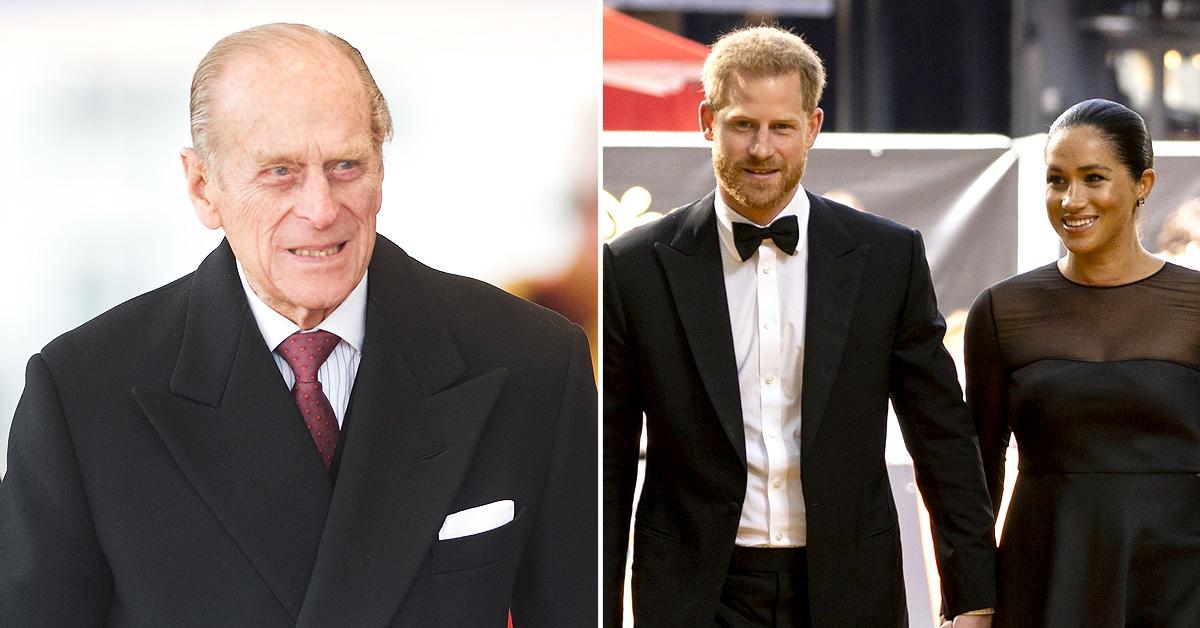 Article continues below advertisement
"I'll soon be out of it and not before time," Philip told Queen Elizabeth II in response to the royal feud, according to royal biographer Gyles Brandreth.
Article continues below advertisement
The late duke — who died on Friday, April 9, at 99 years old — did not agree with Harry and Meghan moving to the U.S. but he did sympathize with the couple.
He understood why Harry would want to "do this own thing in his own way," adding "people have to lead their lives as they think best."
Eventually, he came to terms with it and said: "It's his life."
Article continues below advertisement
"Harry had only succeeded his grandfather as Captain General of the Royal Marines in 2017. Philip had done the job for 64 years. Harry had barely managed 30 months. The Duke of Edinburgh was not pleased, nor did he believe that Harry and Meghan were doing the right thing," Brandreth, who was close with Philip, said.
Even though Harry and Philip had a good relationship, the latter wasn't too pleased that the red-headed royal and the former actress decided to tell all about the royal family during an interview with Oprah Winfrey.
Article continues below advertisement
"I know from someone close to him that he thought Meghan and Harry's interview with Oprah Winfrey was 'madness' and 'no good would come of it,'" Brandreth wrote in the Daily Mail.
"I was not surprised because that is exactly how he described to me the personal TV interviews given by Prince Charles and Diana, Princess of Wales, back in the 1990s."
Article continues below advertisement
Despite Harry ruffling some feathers, Philip thought he was "a good man."
Article continues below advertisement
On April 12, Harry even wrote a lengthy tribute to his grandfather. "My grandfather was a man of service, honour and great humour. He was authentically himself, with a seriously sharp wit, and could hold the attention of any room due to his charm—and also because you never knew what he might say next," he began.
"He will be remembered as the longest reigning consort to the Monarch, a decorated serviceman, a Prince and a Duke. But to me, like many of you who have lost a loved one or grandparent over the pain of this past year, he was my grandpa: master of the barbecue, legend of banter, and cheeky right 'til the end," he added.