Princess Pushes Off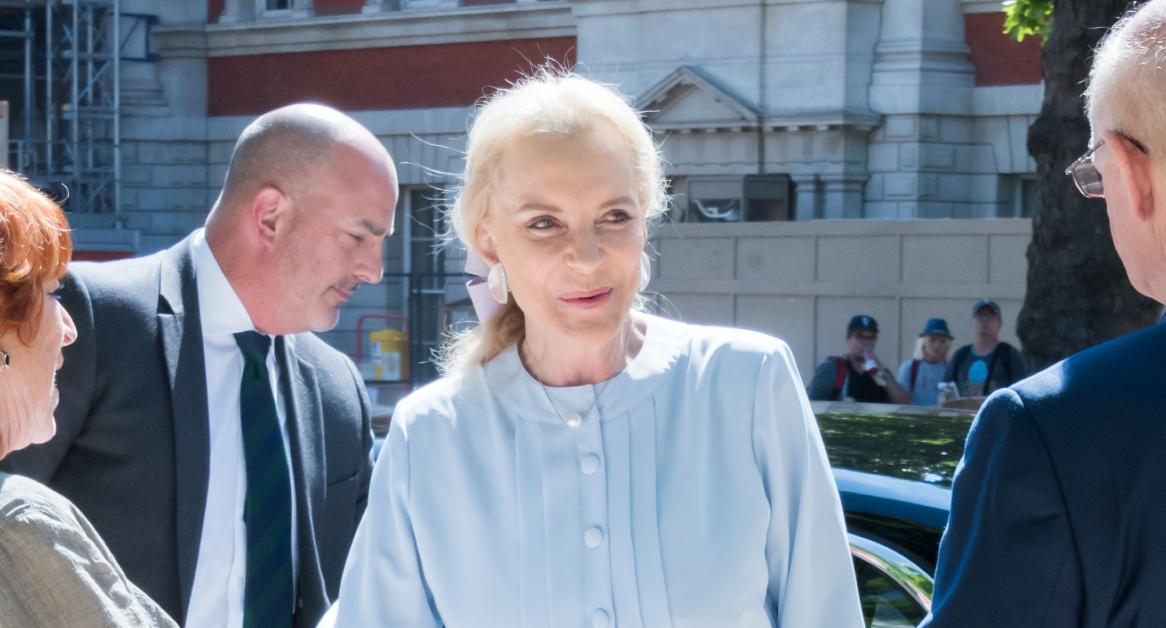 One royal we have heard little about in recent months is Princess Michael of Kent.
Known in the British tabloids as "Princess Pushy" because of her regal bearing and propensity for money-making ventures, the 76-year-old wife of the Queen's cousin Prince Michael has had a torrid time health-wise because of COVID-19.
Article continues below advertisement
She contracted the virus last year and laid low at her home in Kensington Palace, West London.
And earlier this year, it was revealed she had suffered with blood clots after having two jabs of the Oxford-AstraZeneca vaccine.
A good royal source told me last week: "It has really hit her hard, and she is struggling to get back to full fitness.
"She has always been a very active and vivacious person, but she lost all her zip and has really felt quite poorly.
"She gets very tired and doesn't want to get out and about until she feels a lot better."
Article continues below advertisement
When she first fell ill, the Princess's spokesman, Simon Astaire, said she tested positive shortly after her housekeeper did.
She then suffered "extreme fatigue and regular fevers."
It's believed the Princess had bad lungs as a child, making her condition worse.
Article continues below advertisement
In May, she was seen at a private charity event, but otherwise she has made no public appearances.
Although she is not on the royal payroll, and like her husband doesn't carry out official duties, the Princess has made no shortage of headlines over the years.
Born as Baroness Marie Christine von Reibnitz in 1945 in Karlsbad, now part of the Czech Republic, her father was a Nazi SS officer in the German army.
When Prince Michael fell in love with her, she was a divorced Catholic, and the couple had to wed in a civil ceremony in Vienna, Austria, with the Prince losing his place in the line of succession, although he's now got it back.
Article continues below advertisement
Over the years, both the Prince and Princess have had well-publicized affairs, and on more than one occasion she has been accused of making racist comments or gestures.
In 2004, she allegedly told diners on a near table in a New York restaurant to "go back to the colonies" because they were talking loudly.
And in 2017, she wore a "racist" blackamoor brooch depicting a black figure to a Christmas lunch at Buckingham Palace where she met Meghan Markle for the first time.
For many years, the Kents paid a peppercorn rent on their apartment in Kensington Palace but then had to sell their country house to afford the full amount after rules were changed in 2010.
Anyway, get well soon, Princess Pushy — we miss you!