Queen Elizabeth's Cousin Prince Michael Of Kent Allegedly Tried To Sell Access To Russian President Vladimir Putin: Report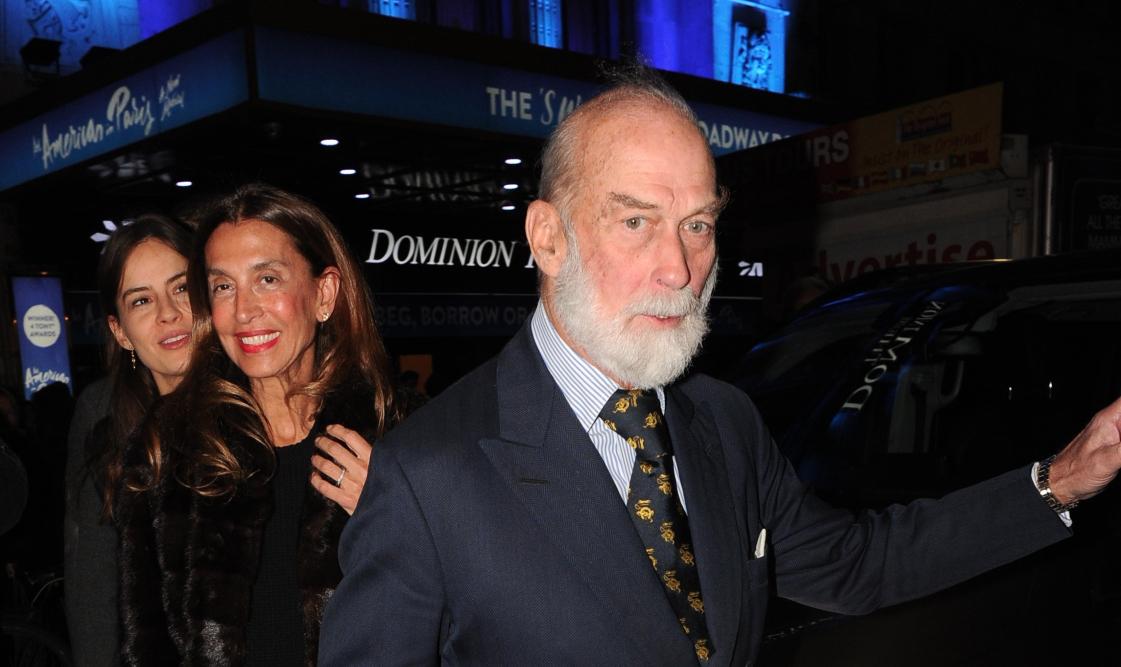 Article continues below advertisement
The royal was filmed during a business meeting with two undercover reporters — who were working with British TV station Channel 4 for a documentary to be shown about how royals sell access to the monarch — whom he thought were potential clients, telling them he could be hired for $10,000 pounds a day — almost $14,000 USD — to make "confidential" representations to the Russian president's team, the outlet reported.
Prince Michael also allegedly suggested that for a $200,000 fee, he would offer his royal endorsement to the clients' company and was content to use his home in Kensington Palace as a backdrop for a speech promoting a fake South Korean gold company, House of Haedong.
Article continues below advertisement
The prince thought he was talking to people who worked for a South Korean gold investment company, which was hoping to get access to the Kremlin.
Article continues below advertisement
"If he [Prince Michael] is representing the House of Haedong, he could mention that to Putin and Putin would find the right person who is interested in South Korea or interested in gold. It just opens the door, you know, which is so helpful," Lord Simon Reading allegedly said in the meeting. "I think, if I can say this, this is kind of slightly discreet, we're talking relatively discreetly here. Because we wouldn't want the world to know that he is seeing Putin purely for business reasons, if you follow me."
Article continues below advertisement
"He is just generally regarded as Her Majesty's unofficial ambassador to Russia. I mean, I say that, you know, between you and me slightly, but I mean it's generally known that's the case," Lord Reading added.
Lord Reading also told the undercover reporters that the prince's four or five-day trip to Russia would cost around $70,000.
Article continues below advertisement
"If he's with Putin and five or six other Putin ministers, Putin will be able to say, 'Right, well, that's the guy who you need to work with.' And that's the key, really . . . as long as you get authority from the top, you can get virtually anything done in Russia."
However, Prince Michael denied the claims.
Article continues below advertisement
"Prince Michael receives no public funding and earns his own living through a consultancy company that he has run for over 40 years," his office said in a statement. "Prince Michael has no special relationship with President Putin. They last met in June 2003 and Prince Michael has had no contact with him or his office since then. Lord Reading is a good friend who in trying to help made suggestions which Prince Michael would not have wanted, or been able, to fulfill."
Article continues below advertisement
For his part, Lord Reading said: "I thought the approach from the House of Haedong was genuine and I was only trying to facilitate an introduction to my friend Prince Michael. I made a mistake and over-promised and for that I am truly regretful. I wasn't at my peak as I was recovering from a kidney transplant."
Lord Reading allegedly used an event to promote the Russian wrestling sport of Sambo at Kensington Palace, which Prince Michael attended, in 2013 to sell access to Putin.
"For the record, the Sambo event which was eight years ago was my event and Prince Michael was simply my guest along with many other people," he added.