Queen Elizabeth Answers Question With A Simple 'Nah' In Unearthed TikTok Video — Watch!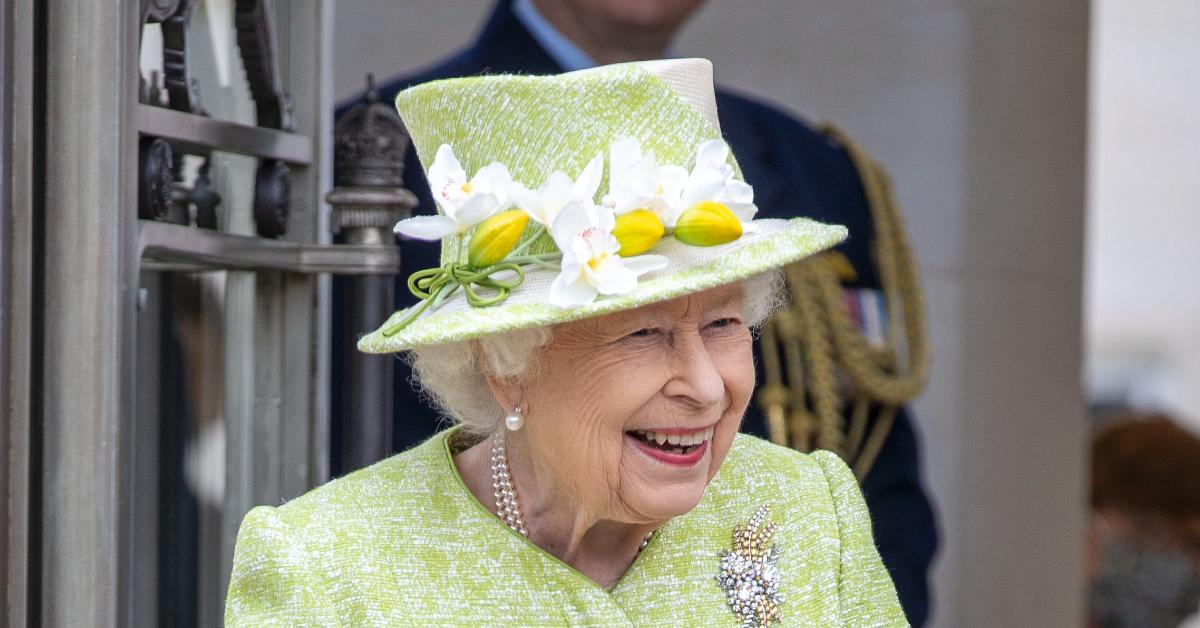 She's just like us! In 2005, Queen Elizabeth was asked some questions in front of a painting of herself.
Article continues below advertisement
The 95-year-old monarch said that "sees herself aging" right before her very eyes, and when asked if that upset her, she simply said, "Nah."
TikTok user Arksteriff has since shared the clip, which has 365,000 likes. "The Queen answering a question like every bloke in the U.K.," the user captioned the video.
Article continues below advertisement
People took to the comments section, where they left their thoughts. One person wrote, "She forgot she was the Queen for a second," while another added, "She's a legend."
Article continues below advertisement
These days, the Queen is residing at her Scotland estate, and sadly, Prince Philip is not by her side.
Article continues below advertisement
"She could not wait to get away," a source told The Sun. "She is still grieving very deeply and wanted to head to Balmoral to escape from things. She is also incredibly tired."
However, the Queen has been trying to stay upbeat the past few months.
Article continues below advertisement
"Anyone who knows the Queen or works with the Queen knows that she would take a little bit of time, but not a huge amount, to mourn her husband," expert Roya Nikkhah told True Royalty TV's The Royal Beat. "What we really saw from June onwards was her carrying out a lot of activities."
Article continues below advertisement
But now the Queen has Prince Harry's memoir on her mind.
"It will become an international bestseller, but at what cost to the monarchy? There will be nowhere to hide," royal expert Robert Jobson told FEMAIL of Harry's latest endeavor. "This is bound to cause mayhem amongst the House of Windsor."
"If Harry, which seems inevitable, goes into detail about mental health issues involving his wife and alleged racism at the heart of the royal family, it will be hugely damaging to the House of Windsor and the Monarchy as an institution," he continued. "Harry is already hugely rich and famous so apart from damaging his family — which a book like this will inevitably do, I am not sure what he is trying to achieve. Whatever he says will lead to conflict. No wonder there is a rift between the royal brothers and problems with his father. How can any bridges be built when he is doing this?"