What Are The Odds! Prince Charles Meets Horse Named Prince George While Visiting Wales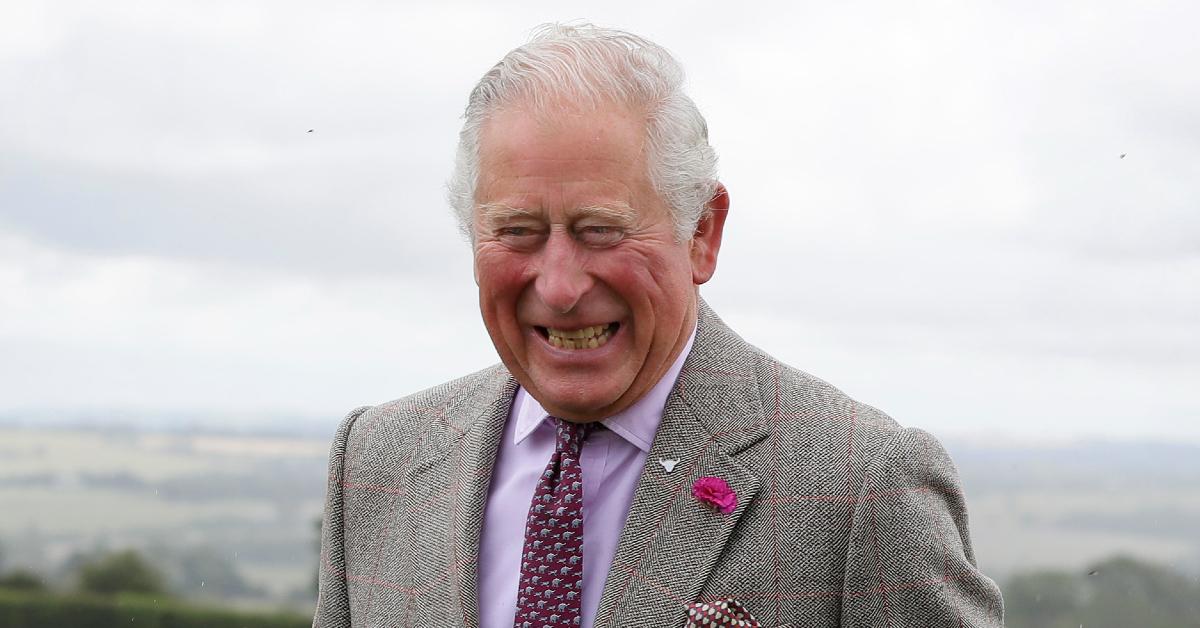 Prince Charles interacted with someone named Prince George during his visit to Wales on Thursday, July 8 — but it wasn't his grandson! In fact, it was a horse.
Article continues below advertisement
"Prince Charles comes face to face with Prince George — the shire horse, while on a visit to Nevern, Pembrokeshire," reporter Simon Perry posted on Instagram. "#walesweek #royal #princeofwales #princecharles."
Article continues below advertisement
"It's so wonderful of you. Thank you so much for bringing him," the 72-year-old told owner John Fletcher, who works for Gentle Giants of Moylgrove.
Article continues below advertisement
While visiting the town of Nevern, Pembrokeshire, he got to learn about the restoration of St Brynach's church bells.
Article continues below advertisement
According to Perry, Charles was "fascinated" by the "bleeding yew tree in the churchyard at St Brynach's."
This past week, Charles has been very busy. "Today in Llantrisant, South Wales, Their Royal Highnesses were welcomed to the newly renovated Llantrisant Guildhall Heritage and Visitors' Centre. Originally built in 1346 and rebuilt in 1773, the Guildhall was the centre of governance of Llantrisant and has been restored through extensive fundraising after falling derelict," a slew of photos was uploaded to Clarence House's Instagram page. "The Guildhall celebrates the history of the town and provides a hub for the local community - it's used as an activity centre for school groups, concerts, ghost walks, and more! Thank you to the whole community for such a warm welcome."
Article continues below advertisement
Charles also visited St Winefride's Wall, "a Catholic Pilgrimage site that receives thousands of pilgrims each year," another post read. "The water inside the crypt is believed to contain healing properties. The story goes that Winefride was the daughter of a local prince who, around the year 630, was chased and killed and in the place where her head fell, a spring of water came up. She was raised back to life by St. Beuno and became a nun. A white scar encircled her neck, witness to her martyrdom."