Margaret Seaman's Knitted Version Of Queen Elizabeth's Sandringham Estate Is Out Of This World! See Photos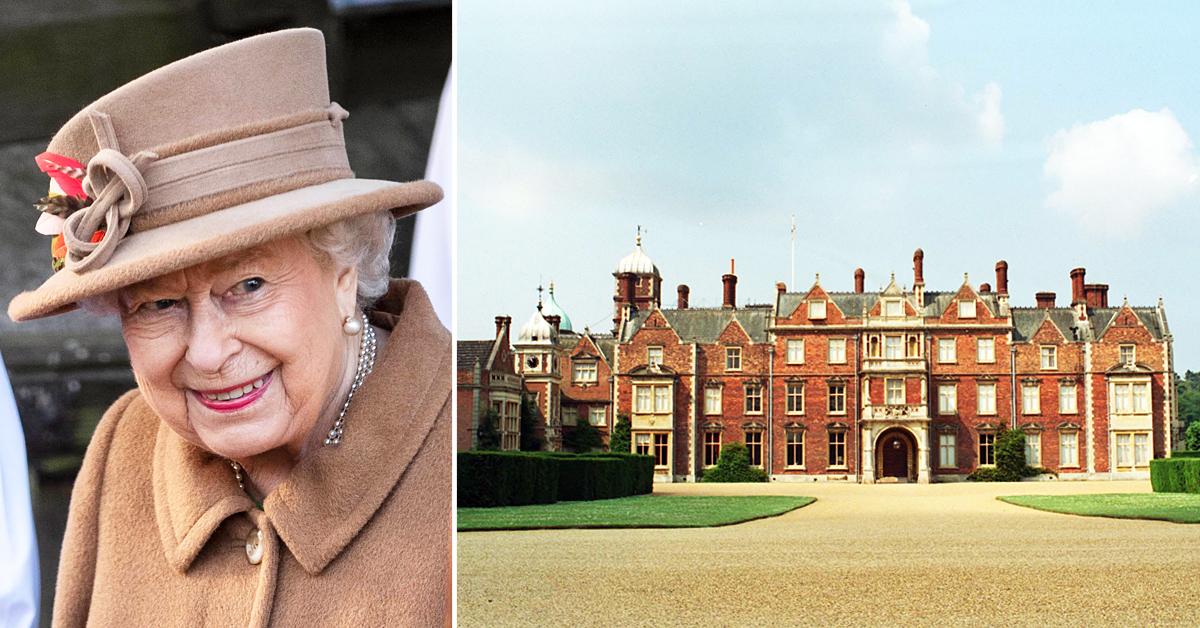 Margaret Seaman decided to create a knitted version of Queen Elizabeth's Sandringham Estate — and the work of art was even praised by Her Majesty herself.
Article continues below advertisement
The 18-foot version of the Queen's residence also includes landmarks such as St Mary Magdalene Church, where the royal family attends Christmas Day services.
Additionally, Seaman — who spent up to 15 hours per day over the last two years on the project — also added Kate Middleton, Prince William and their three kids to the magnificent art piece.
Article continues below advertisement
"I started it two years ago and knitted the main house the first year and then the second year while we were in lockdown I did the remaining buildings the church and the stables and the museum. Although we were in lockdown I was never bored, or never wished I could go out or anything, I was quite happy at home knitting Sandringham — I thoroughly enjoyed it," Seaman said of the mini replica, which is displayed in Sandringham House's ballroom.
Article continues below advertisement
"I live with my daughter since I lost my husband and I knit all day, she does everything else and looks after me and does all the cooking – and I knit between 12 and 15 hours a day," she continued.
Best of all, it got the Queen's approval! "That was absolutely wonderful, she seemed to enjoy it very much," Seaman gushed.
Article continues below advertisement
"Ready, steady, knit! Ninety-two-year-old Margaret Seaman from Norfolk has knitted an astounding replica of Sandringham House and the surrounding Estate, where The Queen usually spends her Christmases and winters," The Royal Family's Instagram page captioned some photos. "Margaret's wooly creation, which measures 5.5m by 1.8m, is now on display in the Ballroom at Sandringham House. All funds raised will go towards projects at Norfolk's three NHS hospitals."
Article continues below advertisement
The message continued, "As well as Sandringham House, Margaret has knitted The Church of St. Mary Magdalene too! The Royal Family traditionally attends Christmas Day service at St. Mary Magdalene, as well as special occasions such as christenings."
Visitors will be able to see the work of art until October 14 — and you can even make a donation if you choose to do so.