Princess Martha Louise Of Norway Confirms She's Moving To The U.S. — Following In The Footsteps Of Meghan Markle & Prince Harry!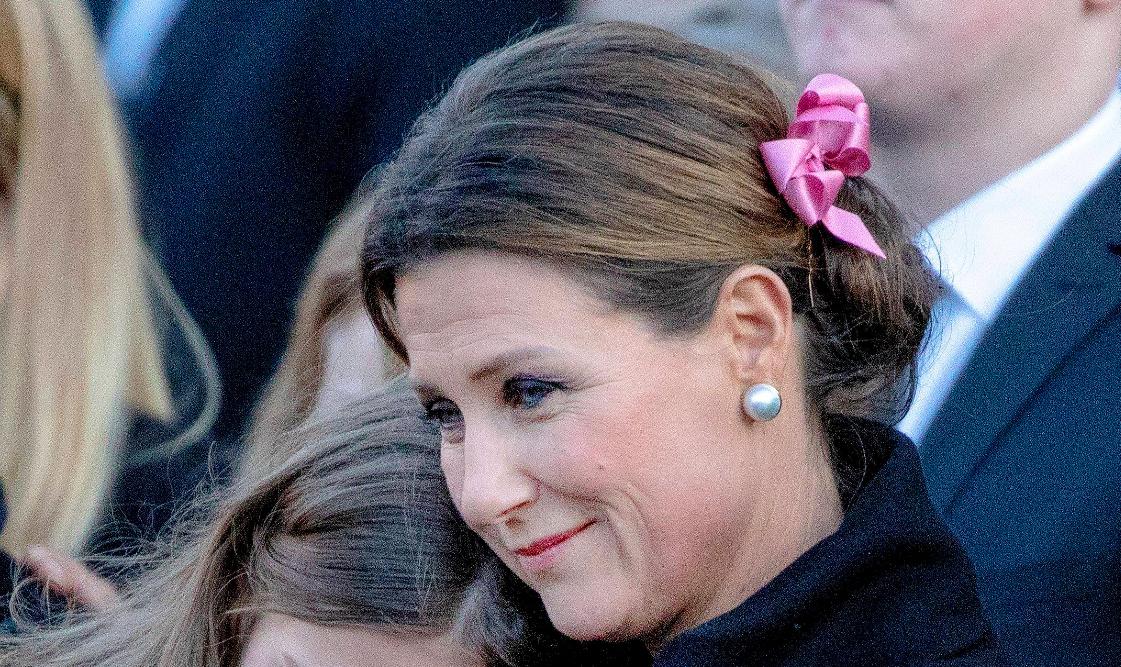 Another royal is coming over to the United States, following in the footsteps of Meghan Markle and Prince Harry. This time around, Princess Martha Louise of Norway announced she will be uprooting her life at some point in the future.
Article continues below advertisement
"Right now it is Covid and difficult to plan, but we plan to move with time," the 49-year-old told Norway's VG magazine.
Article continues below advertisement
Part of the reason the princess wants to move is to be closer to her boyfriend, Shaman Durek Verrett. However, she is not abandoning her property in Lommedalen, Norway — and her three daughters, Maud, 17, Leah, 15, and Emma, 12, whom she shares with her late husband, Ari Behn, will be along for the ride.
"The children will of course join. We must have a home in Norway. We'll still be here a lot. We cannot leave beautiful Norway completely," she shared.
Article continues below advertisement
Martha Louise and her boyfriend — who currently lives in Los Angeles, Calif. — confirmed their romance in May 2019, but due to the ongoing coronavirus pandemic, the two haven't been able to see each other as much as they'd like.
The mom-of-three posted a photo with her man in December 2020 and reflected upon the past year and how her life has changed since her late husband committed suicide over the holidays in 2019.
Article continues below advertisement
"These Holidays have been a bit different from previous years, but we have managed to catch the Holiday Spirit too. One of the most important things we have discovered being a family in mourning after Ari, the father of my wonderful kids committed suicide a year ago on Christmas Day, has been to welcome love, happiness, fun and games in addition to the sadness which you can't avoid when in mourning," she began via Instagram.
Article continues below advertisement
She continued, "If being sad and delving into the sadness and mourning is breathing out, the happiness, love, embracing the Christmas Spirit and so on, is breathing in. As we all know, if we only breathe out, we die. If we only breathe in, we die too. So we need this balance of the two and to let yourself have a break from the sadness, from the mourning, the tears and the darkness, without shame or bad conscience is really important."
"Allow yourself to feel happiness, have fun, enjoy, laugh, connect and love through hard times. Mourning is tiring mentally and physically and we all need breaks without shame or bad conscience to refill our vessel. So please be kind on yourself and see yourself from the love perspective embracing the whole of you. ❤️❤️," she concluded.