'Give Them A Break': Bishop Michael Curry Reacts To Meghan Markle & Prince Harry's Interview, Urges 'Everybody To Pray' For Them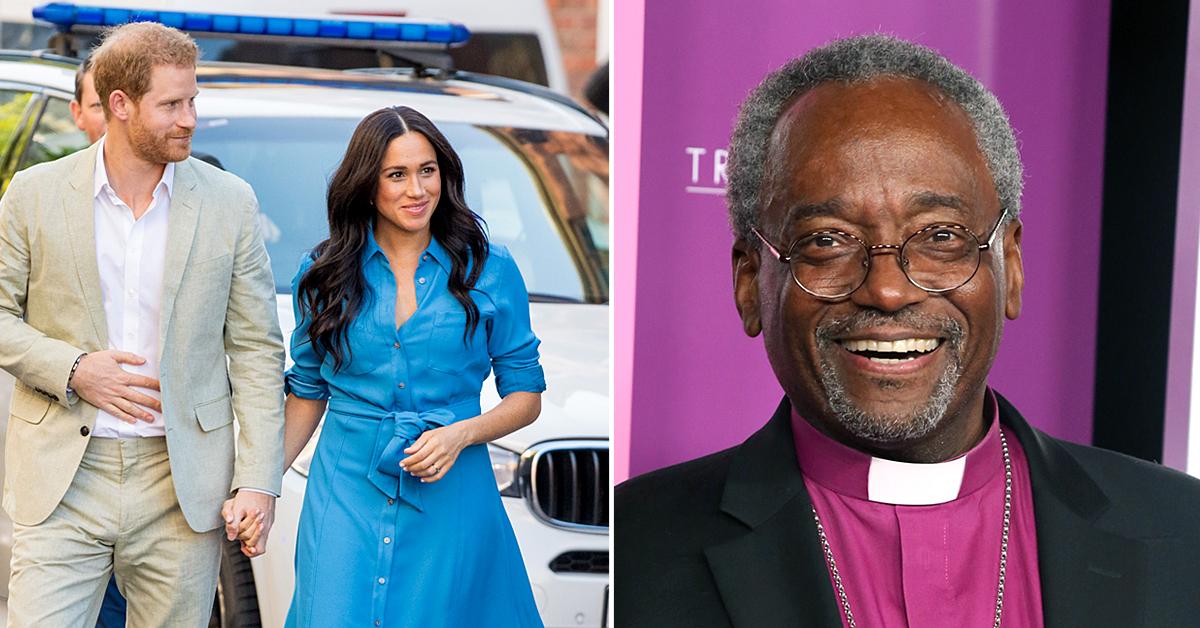 Bishop Michael Curry — who gave a sermon at Meghan Markle and Prince Harry's 2018 nuptials — has weighed in on the pair's bombshell interview, in which the former actress claimed someone in the royal family was "concerned" over their son's skin color.
Article continues below advertisement
"Where I finally landed was, I said to somebody, remember, everybody involved in this, they're all people," Curry said on the TODAY show. "And you know what, we need to cut everybody some slack as they say on the streets and give them a break."
Article continues below advertisement
"And you know what, I invite everybody to pray for the two of them, pray for their family, pray for the U.K., pray for us all that we find a way to deal with past harms, to heal, to forgive, to reconcile," he added.
Article continues below advertisement
"The following statement is issued by Buckingham Palace on behalf of Her Majesty the Queen," the statement, which was shared on social media on Tuesday, March 9, began.
"The whole family is saddened to learn the full extent of how challenging the last few years have been for Meghan and Harry. The issues raised, particularly that of race, are concerning. Whilst some recollections may vary, they are taken very seriously and will be addressed by the family privately. Harry, Meghan and Archie will always be much loved family members."
Article continues below advertisement
Article continues below advertisement
Other celebrities have reacted to the interview, including Gayle King, who hopes the duo can reconcile with the royal family at some point down the line.
"I think that interview opened up conversations that people weren't prepared to have or didn't want to have," the TV anchor told Drew Barrymore on the April 1 episode of her daytime talk show. "But I think, ultimately, it's about a family that wants to be united and be together and I'm hoping that will be the case."
Article continues below advertisement
"Sometimes conversations are very difficult," she added. "There's nothing healthy when you don't talk, so let's all wish that for all involved in that particular story."
It sounds like the Palace is planning on making some major changes going forward. So much so, the 94-year-old will appoint a "diversity czar."
"This is an issue which has been taken very seriously across the Households," a source said. "We have the policies, procedures and programs in place, but we haven't seen the progress we would like and accept more needs to be done. We can always improve."