Gayle King Believes Meghan Markle & Prince Harry's Tell-All Interview 'Opened Up Conversations That People Weren't Prepared To Have'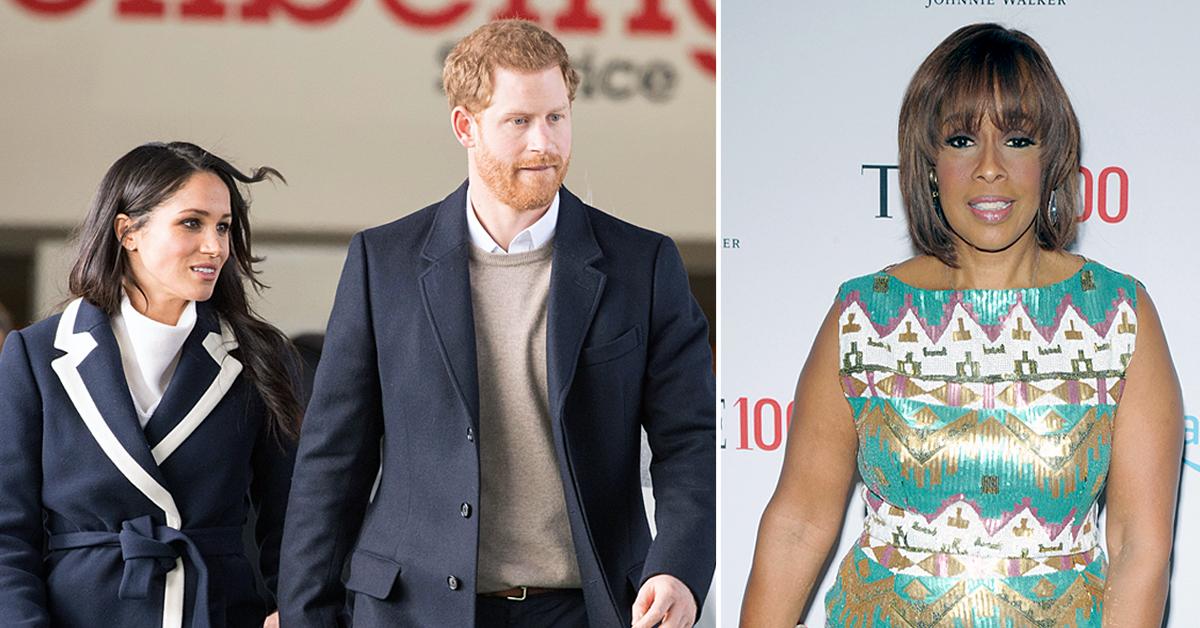 Gayle King is hoping Prince Harry and Meghan Markle can reconcile with the royal family after they made several bombshell claims to Oprah Winfrey in an interview that aired on March 7.
Article continues below advertisement
"I think that interview opened up conversations that people weren't prepared to have or didn't want to have," the TV anchor told Drew Barrymore on her daytime talk show about the tell-all. "But I think, ultimately, it's about a family that wants to be united and be together and I'm hoping that will be the case."
Article continues below advertisement
"Sometimes conversations are very difficult," she added. "There's nothing healthy when you don't talk, so let's all wish that for all involved in that particular story."
Article continues below advertisement
During the interview, Meghan claimed that someone in the royal family was "concerned" over Archie's skin color and that she and Harry didn't feel supported by the royals, which is why they decided to move to California.
Additionally, Harry spoke about his strained relationship with his older brother, Prince William, and his father, Prince Charles.
Article continues below advertisement
"I love William to bits. He's my brother. We've been through hell together. But we are on different paths," he shared. "The relationship is space. Time heals all things, hopefully."
"There's a lot to work through there. I feel really let down because he's been through something similar, he knows what pain feels like, and Archie is his grandson, but at the same time, I of course, will always love him, but there's a lot of hurt that happened and I will continue to make it one of my priorities to try and heal that relationship," Harry said about his father. "But they only know what they know. I have tried to educate them from the process I have been educated."
Article continues below advertisement
Meanwhile, the Palace clapped back at the claims, writing, "The whole family is saddened to learn the full extent of how challenging the last few years have been for Harry and Meghan. The issues raised, particularly that of race, are concerning. While some recollections may vary, they are taken very seriously and will be addressed by the family privately. Harry, Meghan and Archie will always be much loved family members."
Article continues below advertisement
Following the interview, King revealed that Harry had spoken to his family, but their relationship was a work in progress.
"Well I'm not trying to break news, but I did actually call them to see how they were feeling, and it's true, Harry has talked to his brother and he has talked to his father too," King said on CBS This Morning. "The word I was given was that those conversations were not productive. But they are glad that they have at least started a conversation."