Princess Diana Would Have First Found Meghan Markle 'Intimidating,' But Eventually, The Two 'Would Have Bonded,' Predicts Author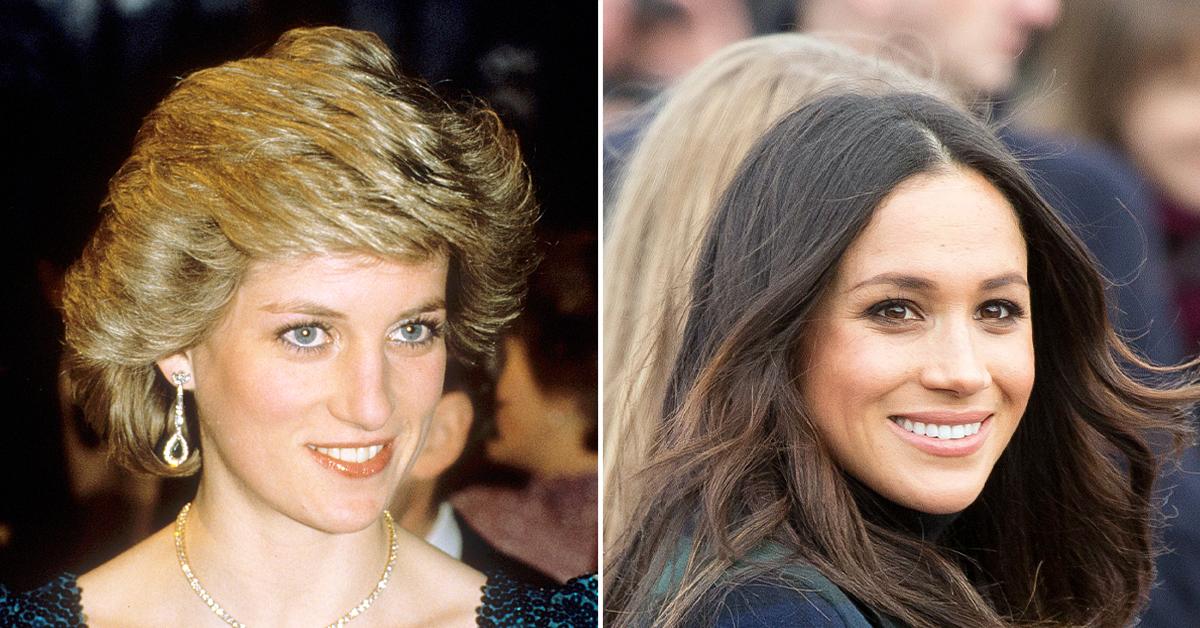 Though Princess Diana never had the opportunity to meet her sons' wives, those who knew her well think that after an icy start, she would have grown close to Meghan Markle.
Article continues below advertisement
"She would warm to Catherine, her initial shyness on the public stage reminding her so much of her own early trepidation in front of a screaming crowd," claimed Andrew Morton, the author of Diana: Her True Story. "As for Meghan, she would find the energetic American mesmerising and intimidating."
Article continues below advertisement
"Diana was desperate to be known for speeches, rather than fashions, and took lessons to learn how to deliver talks. She would have been taken aback on first meeting Meghan, a force of nature able to speak with passion and precision – and all without notes," he stated. "But as she got to know her and see the vulnerable side of a woman who suffered mental trauma during her first pregnancy – as did Diana – they would have bonded."
Morton's words come shortly before Harry and estranged brother Prince William unveil a statue of their late mother on what would have been her 60th birthday. The siblings rift would have upset Diana deeply, the author believes.
Article continues below advertisement
"She understood her youngest son, a tendency to wear his heart on his sleeve and his desire to forge his own path. After all, she had staged her own great escape and had survived," Morton said. "It would be the ultimate irony that the woman who unmasked the inner workings of her marriage and the monarchy would act as peacemaker to save the institution she walked away from."