Neither Prince William Nor Prince Harry Are 'Offering An Olive Branch' Ahead Of Princess Diana's Statue Unveiling, Claims Friend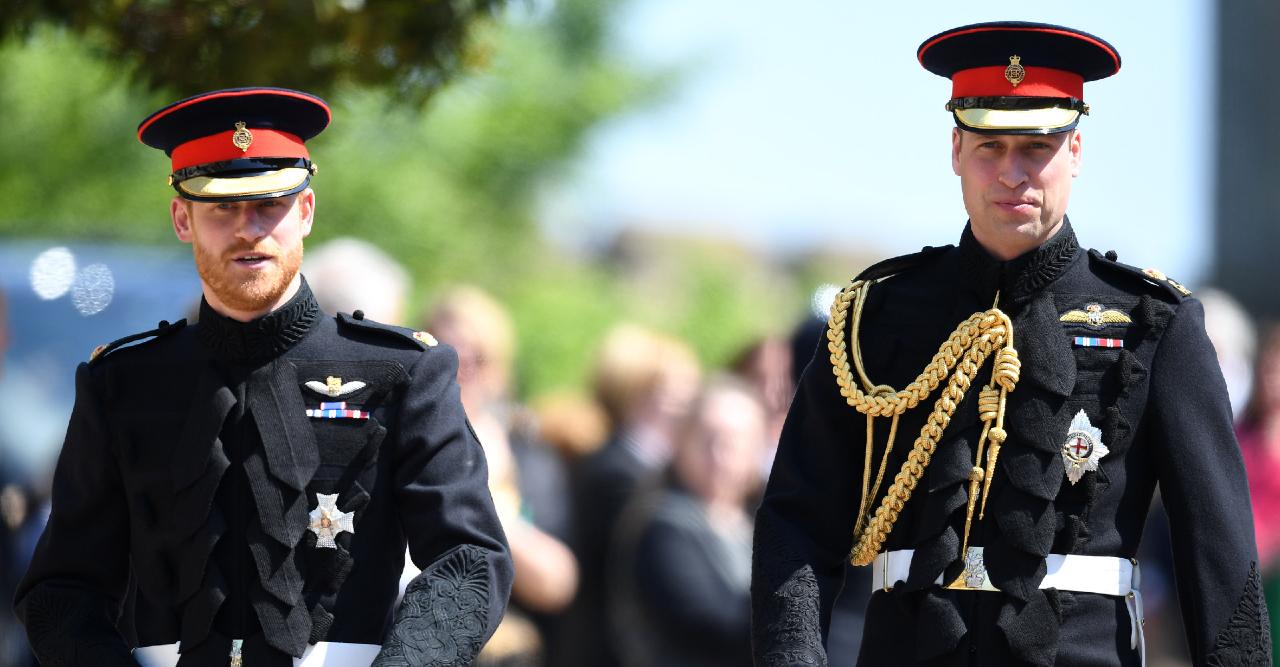 Though Prince William and Prince Harry will come together for the July 1 unveiling of Princess Diana's statue, a pal claims the two have no intentions of reconciling before the big event.
Article continues below advertisement
"Neither are offering an olive branch," a friend told The Sunday Times. "I fear it will be the same as at Prince Philip's funeral, a nod of recognition and that's about it."
Another insider admitted that they fear the brothers' tension will overshadow the day, explaining, it "will be difficult to separate the statue from the occasion, which is now loaded with all sorts of unwelcome baggage."
Article continues below advertisement
One insider told In Touch that after all the drama, William "can't just forgive Harry for throwing the royals under the bus at the flick of a switch."
And though Harry touched down in the U.K. last week, his brother has "zero interest in hanging out with Harry on a social level" ahead of the July 1 ceremony.
Meanwhile, the siblings' father, Prince Charles, is likely to skip the unveiling, as he fears he would become too emotional.
"He does find it terribly difficult. These moments have the potential to resurface old wounds, and it brings back," a source said. "Since Diana's death, he has felt it's best to keep those memories to himself and leave his sons to it."
Only a handful of guests are invited to the ceremony due to COVID-19 protocols.
"It has been 20 years since our mother's death and the time is right to recognise her positive impact in the UK and around the world with a permanent statue," the brothers said in a statement back in 2017, which was then the project began. "Our mother touched so many lives. We hope the statue will help all those who visit Kensington Palace to reflect on her life and her legacy."