Exclusive: Princess Diana Would Have 'Absolutely' Supported Meghan Markle & Prince Harry Leaving The Royal Family, Former Vocal Coach Says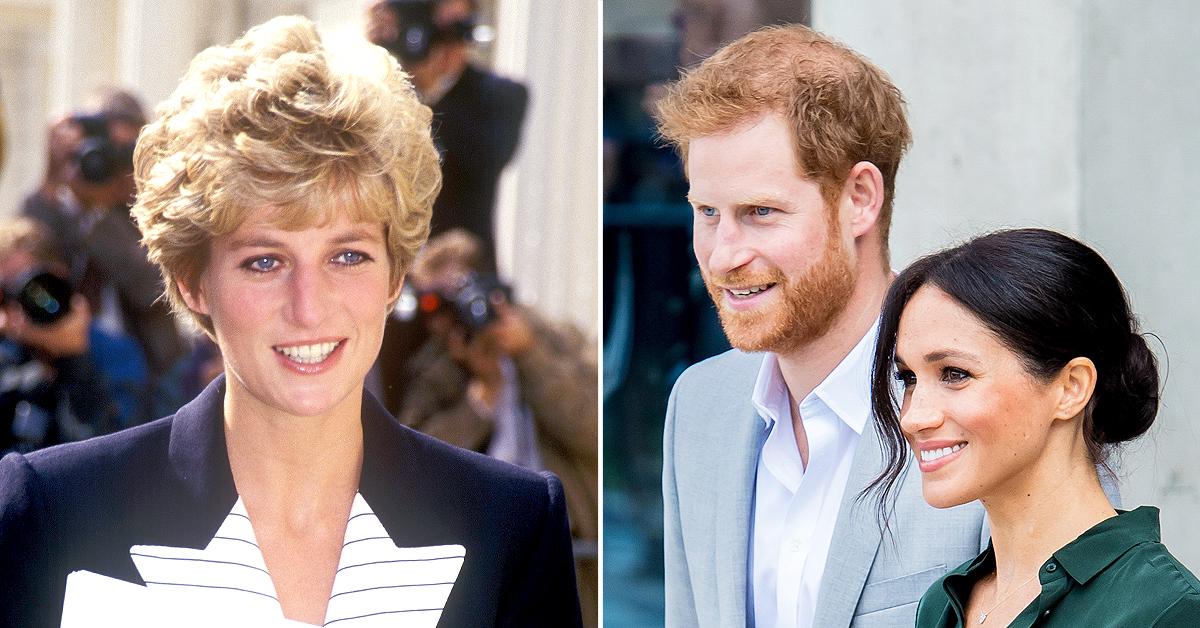 Meghan Markle and Prince Harry put themselves first last year when they announced they were leaving the royal family. Even though their brood might not have wanted to see them go, Princess Diana would have supported her youngest son, her former vocal coach, Stewart Pearce reveals.
Article continues below advertisement
"Oh, absolutely, unquestionably – she was doing the same thing," Pearce — who wrote Diana: The Voice of Change, which will be released on June 15 — exclusively tells The Royal Observer. "And she knew the principal pressure that Meghan was under was the fact that she was not being listened to, and of course, as we know, Meghan is this brilliantly articulate highly intelligent amazing woman of the world."
During the Oprah Winfrey interview, the former actress, 39, spoke about how she grappled with suicidal thoughts and claimed that someone in the royal family was "concerned" over Archie's skin color. Pearce believes that Meghan was just telling her side of the story.
Article continues below advertisement
"I find it very interesting to see her demeanor in the interview with Oprah as being very demeanor for very understandable reasons because after all, she didn't realize what was going to come out in the moment because the questions that Oprah asked were completely fresh in the instant of the moment," he shares. "But obviously it was a huge thing to do and she wanted to place whatever her statements would be without revenge, without any form of misanthropy towards the royal family and any form of bitterness, etc."
Article continues below advertisement
He continues, "I thought that they just simply told the truth — and Diana would have been completely behind that. I mean, after all, isn't that what the Martin Bashir interview was all about? To speak truth because the truth always liberates."
As The Royal Observer previously reported, the late princess — who died in a car accident in 1997 — was thinking about moving to the U.S. following her split from Prince Charles.
Article continues below advertisement
"Yes, she was planning some very exciting projects. She was planning on [collaborating] with many of the charitable organizations that she was involved in," the book author previously explained. "She was planning on developing a team where documentaries could be made initially, where the campaign was always legitimized in the public domain. Then, films would be made, and she was very much part of that. At that time, she was talking about finding a house in Malibu."
Check out Diana The Voice of Change on Amazon and in bookstores on June 15.