Queen Letizia Shines Bright In Blue Power Suit While Attending Meeting With Abertis Foundation In Madrid — Photos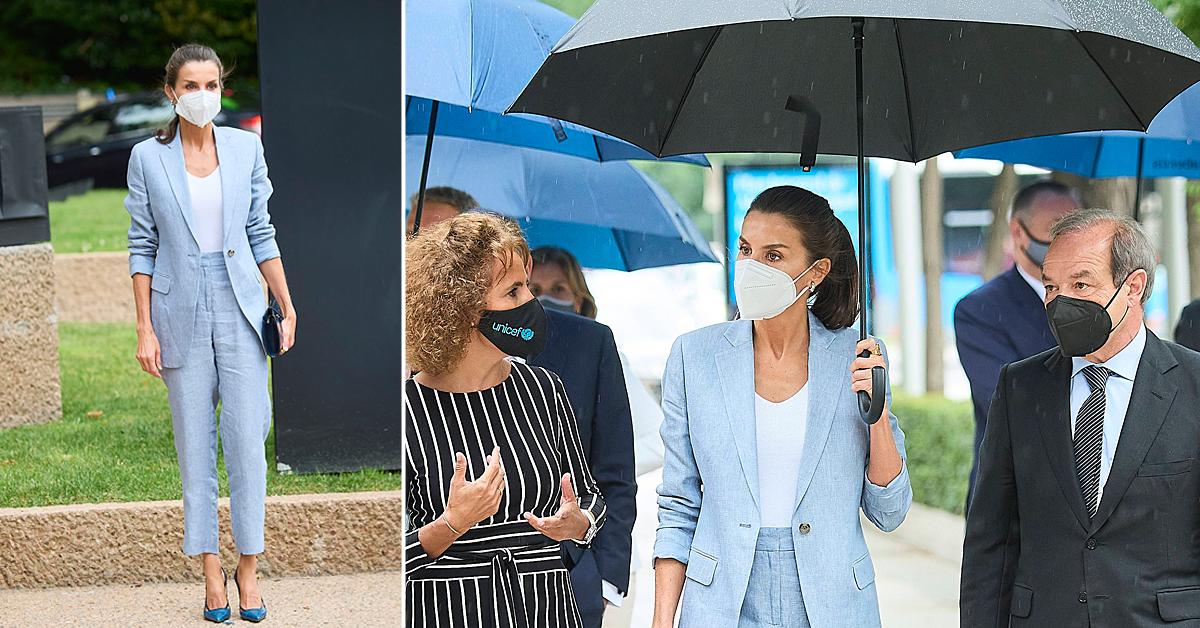 Pretty in pastel! Queen Letizia of Spain looked gorgeous in a blue power suit as she attended a meeting with the Abertis Foundation in Madrid, Spain, on Tuesday, July 6.
Article continues below advertisement
Article continues below advertisement
Scroll through the gallery below to see the stunning photos of the royal!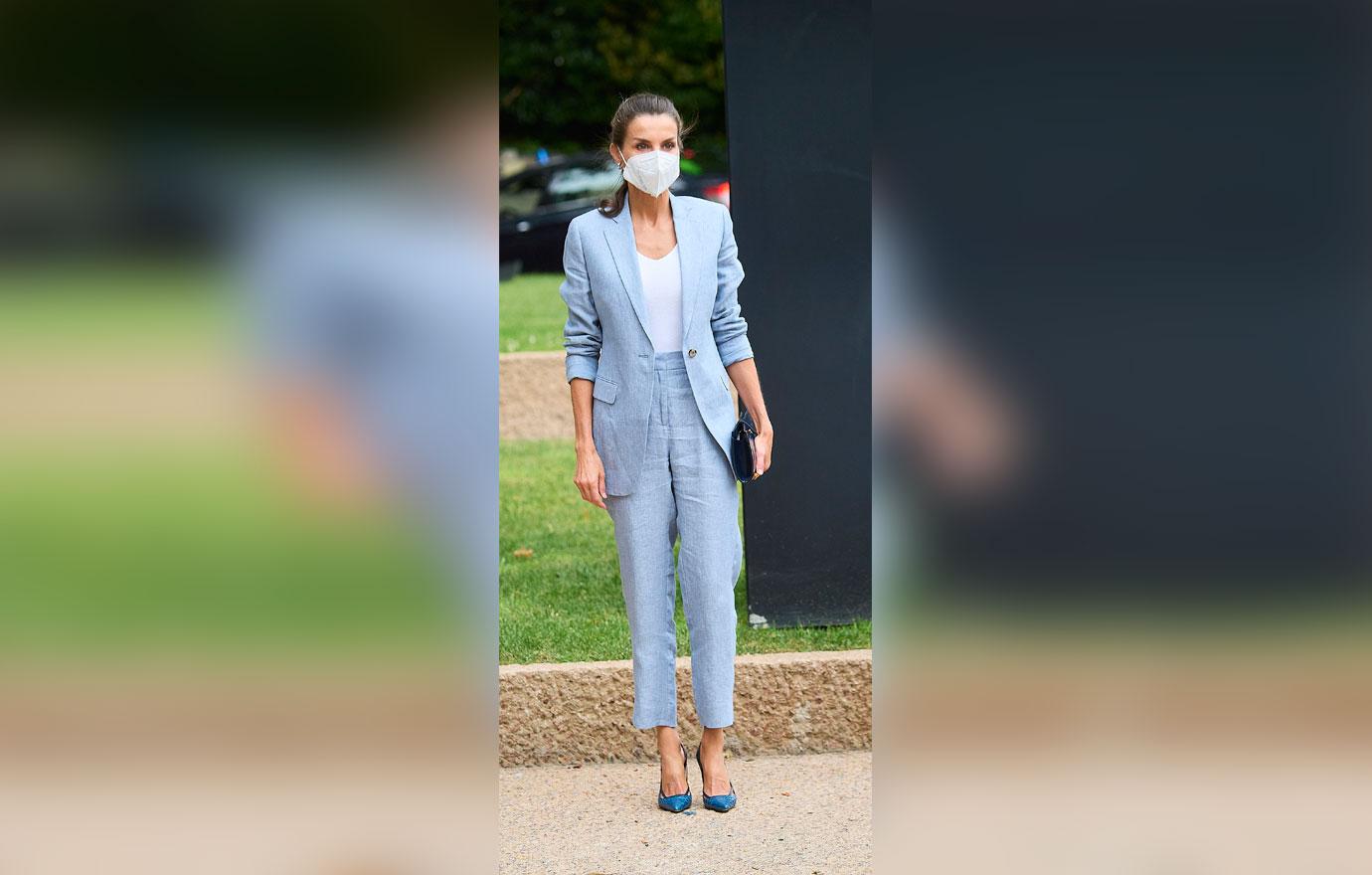 The Queen met with the Abertis Foundation and UNICEF Spain to talk about projects they promote. She also visited the UNICEF 75th Anniversary Exhibition.
Of course, people loved the 48-year-old's low-key look. One person wrote, "Ponytail queen🤗👑💐👏," while another added, "The Queen looks wonderful in that trouser suit 👏."
Article continues below advertisement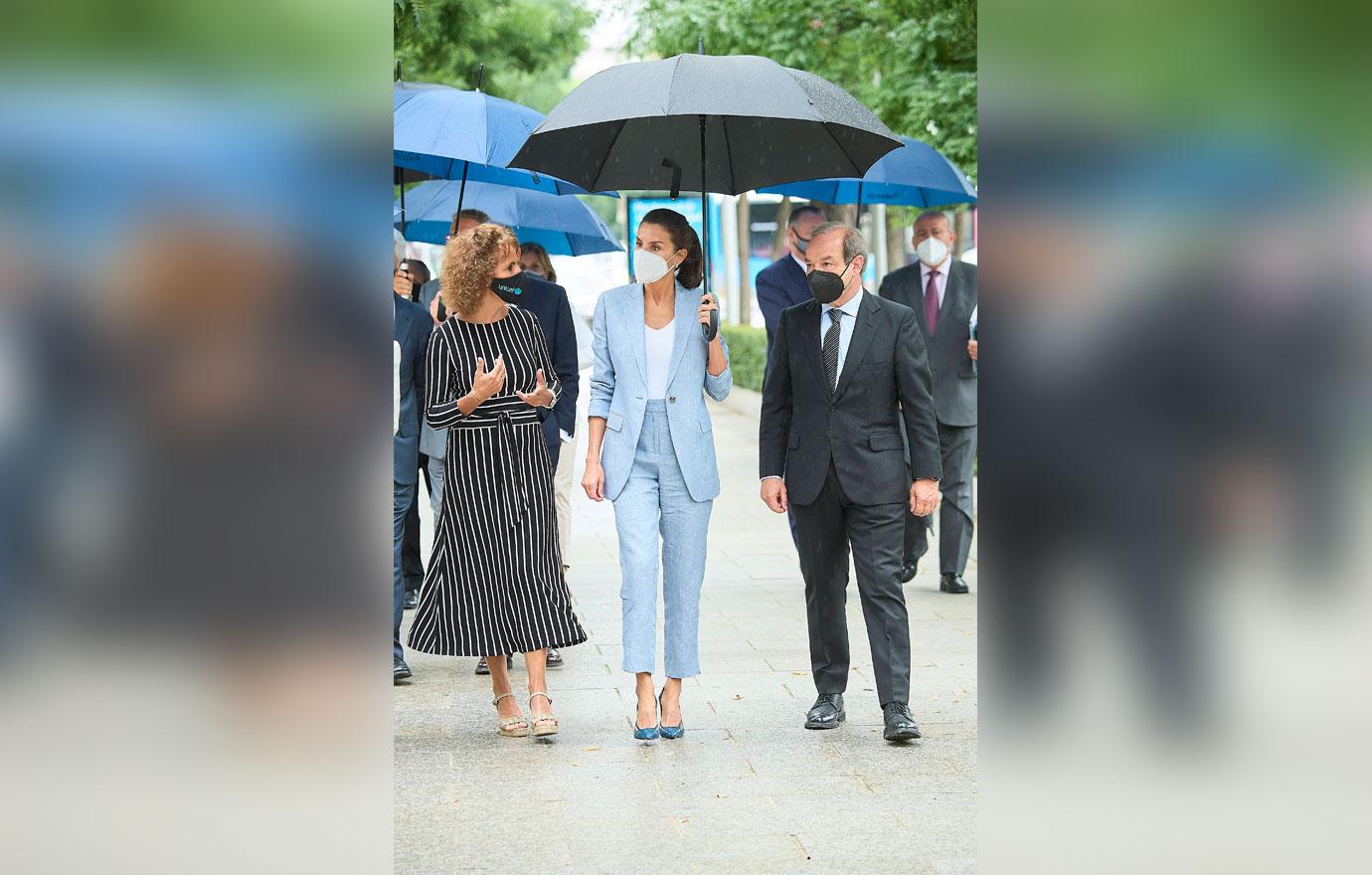 Staying dry! Even though it was a rainy day, the Queen didn't seem to mind and even held her own black umbrella.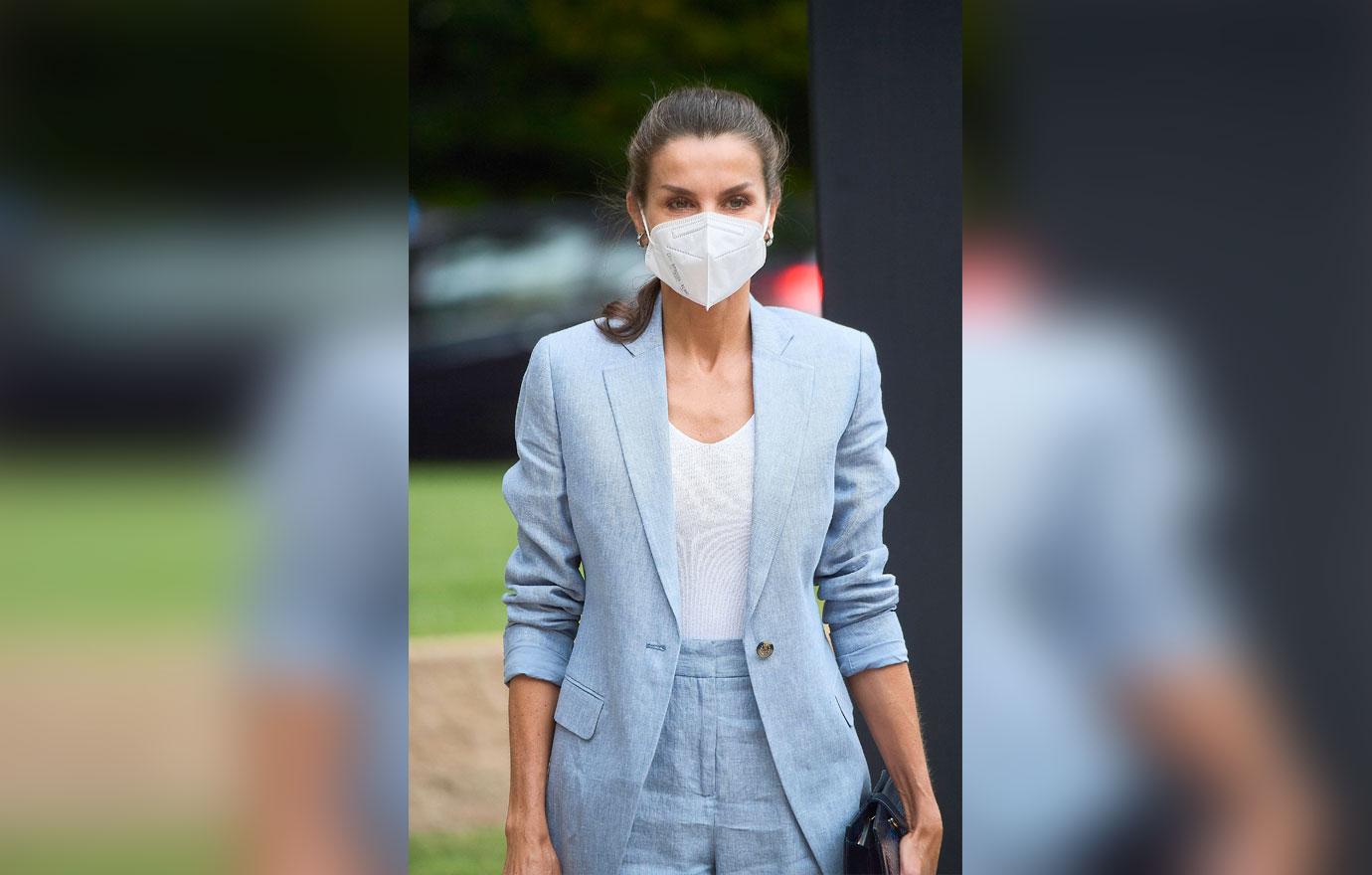 Just last week, the Queen and her family had a busy week. King Felipe VI of Spain, Queen Letizia and their two daughters, Crown Princess Leonor and Infanta Sofía, attended the Princess of Girona Foundation Awards at the CaixaForum in Barcelona, Spain, on July 1.
Article continues below advertisement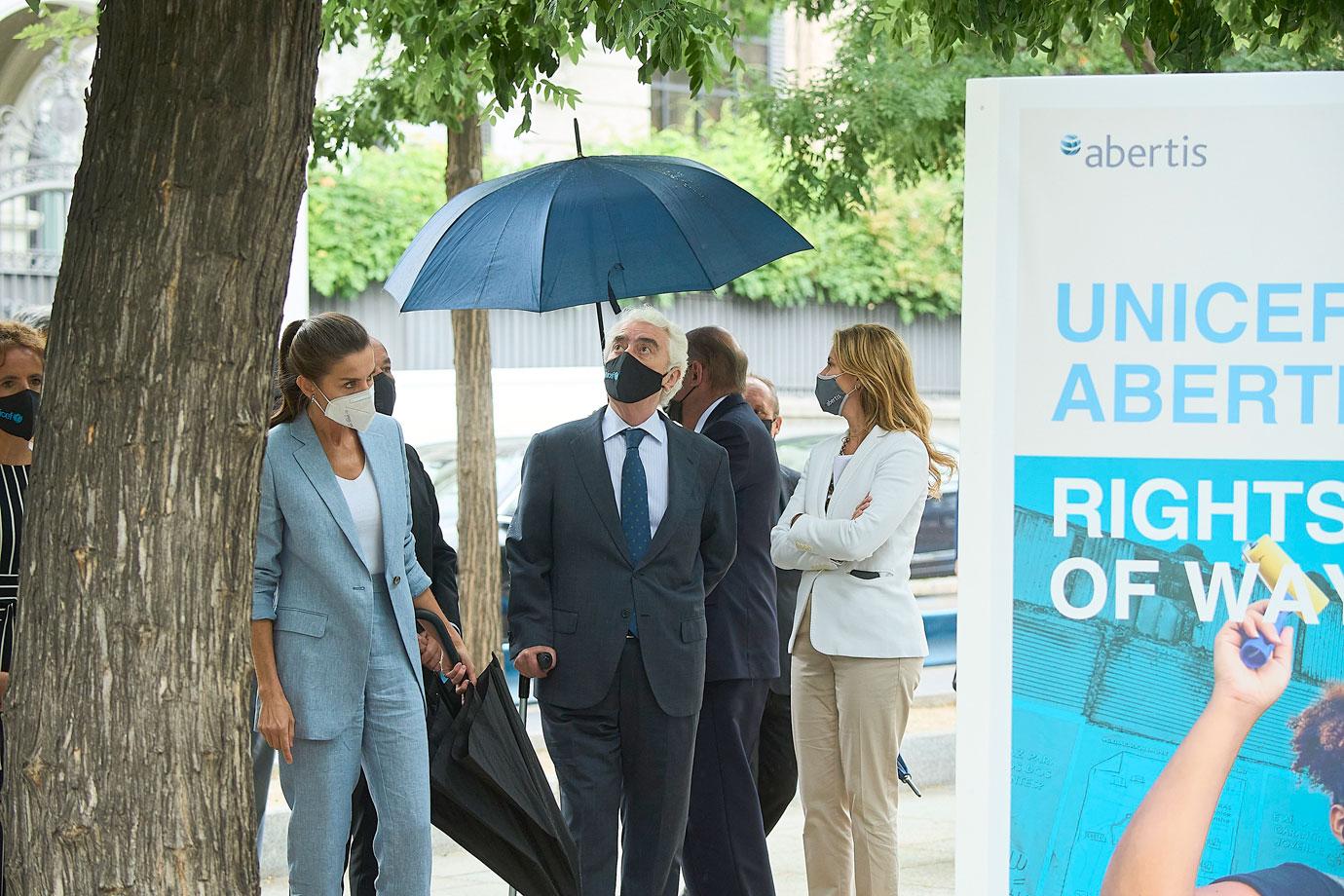 The Queen's eldest child even made a speech during the outing.
"I am very happy to return to Catalonia, to Barcelona, where almost two years ago, I was able to get to know the important work that the Foundation does. Now, when young people need to be heard more than ever, the work of the Foundation is even more relevant. If providing opportunities to the younger generations is a duty that always compromises any society, the pandemic and its consequences make it even more necessary. So, I want to thank everyone who works on it and those who enthusiastically support it. Also to those who with their commitment and dedication make it possible to discover and enhance all the talent of youth," she said.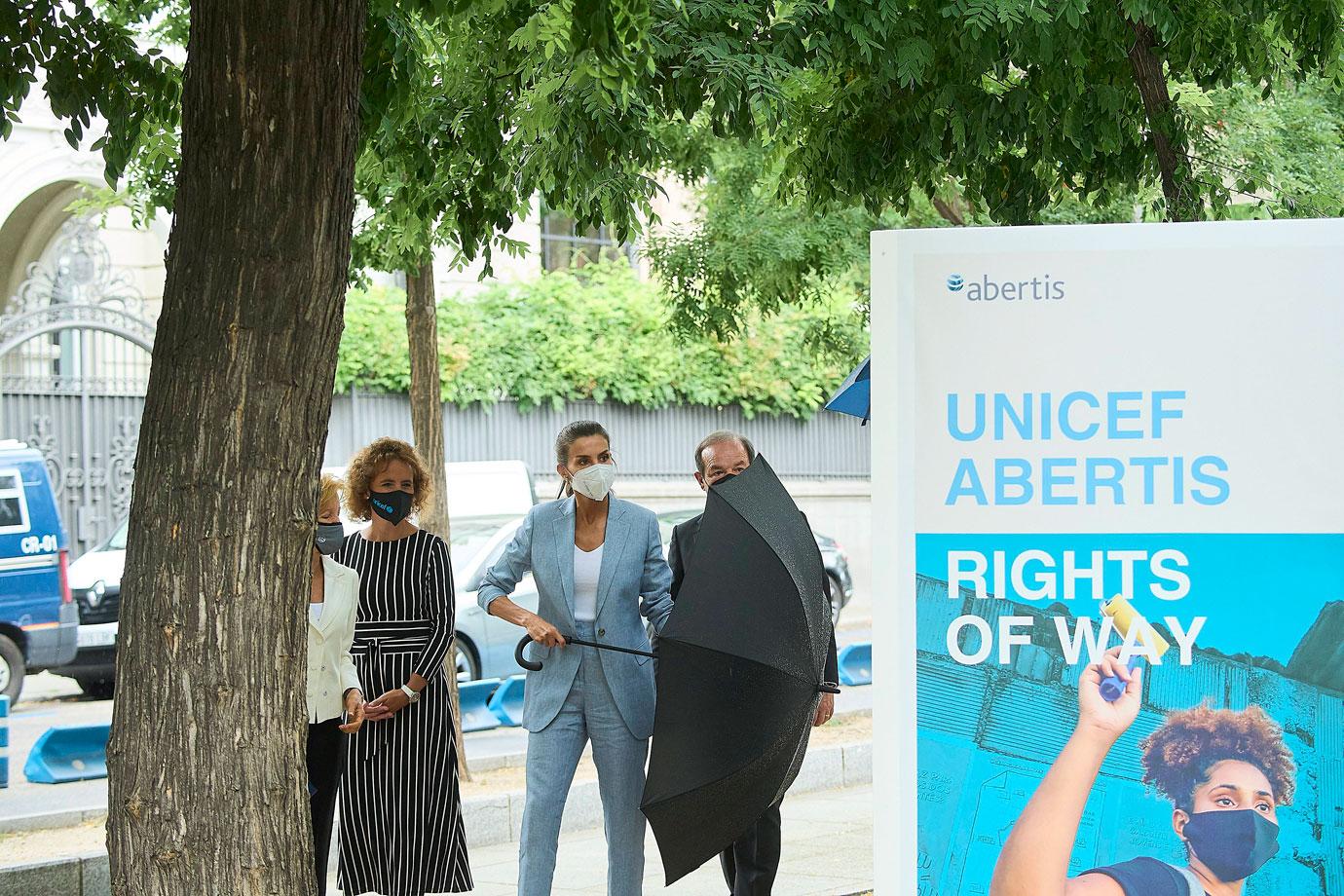 The royal wore a face mask, as usual!