Princess Diana's Psychic Sally Morgan Reveals If Meghan Markle & Prince Harry's 'Marriage Will Last'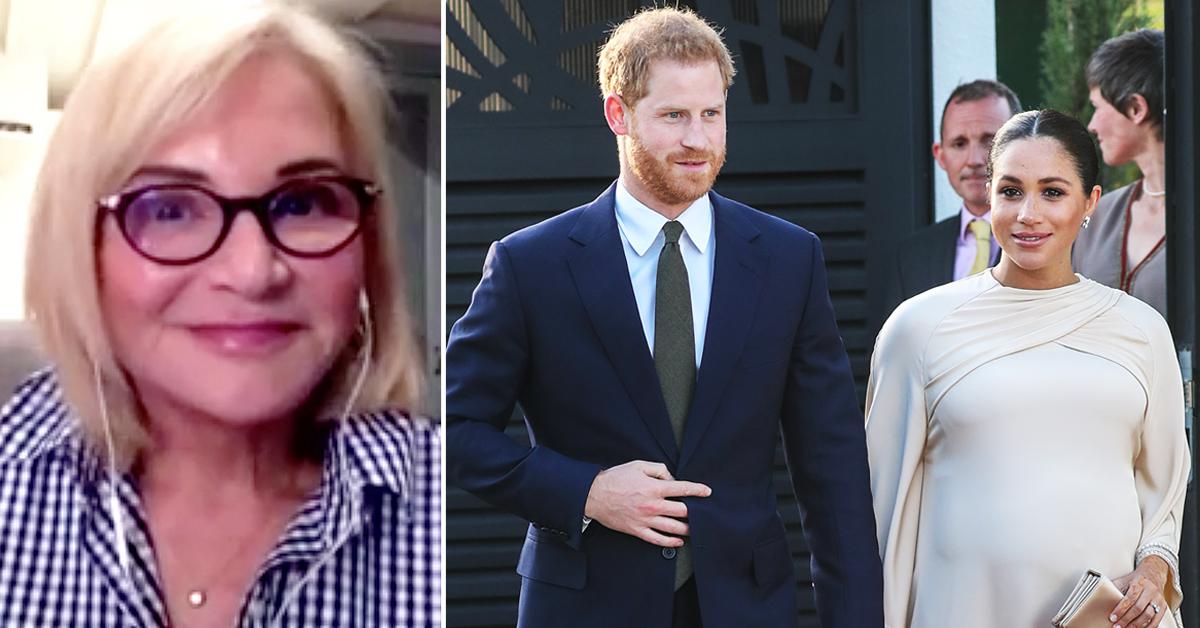 Though Meghan Markle and Prince Harry met and fell in love rather quickly, Princess Diana's psychic Sally Morgan revealed if the pair's relationship will stand the test of time.
Article continues below advertisement
"I see for her, she's got great love in her marriage with him," Morgan — who was close friends with the late princess — said on Australia's The Morning Show. "I know lots of predictions say it won't last, but I think their marriage will last."
"It will run its full course, and I think there's absolutely no doubt she has laid down the law and it's going to be how she wants it," she added. "There's no doubt about that."
Article continues below advertisement
However, Prince Andrew's ex-girlfriend Lady Victoria Hervey recently spoke out about how she doesn't think the former actress and the red-headed royal will live happily ever after.
Article continues below advertisement
"I remember just before their wedding, I thought, 'They'll get married, have a few kids ... And she will end up wanting to be in America,'" she said. "They were always traveling somewhere. They moved too fast. That's why Kate Middleton and Prince William's relationship is so successful — they were together for such a long time before getting married."
Article continues below advertisement
Meghan and Harry started dating in 2016, and two years later, they tied the knot. Since then, they welcomed son Archie and are currently waiting for their little girl — who is due this summer — to arrive.
Article continues below advertisement
"The second date I was starting to think 'Wow, this is pretty special,'" he told James Corden. "It was just the fact we hit it off with each other and we were just so comfortable in each other's company."
Harry continued, "Dating with me or with any member of the royal family I guess is kinda flipped upside down. All the dates become dinners, or watching the TV or chatting at home. Then eventually once you become a couple, then you venture out to dinners to the cinema and everything else."