Princess Diana's Godson Prince Philippos Of Greece Marries Nina Flohr In Athens — Photos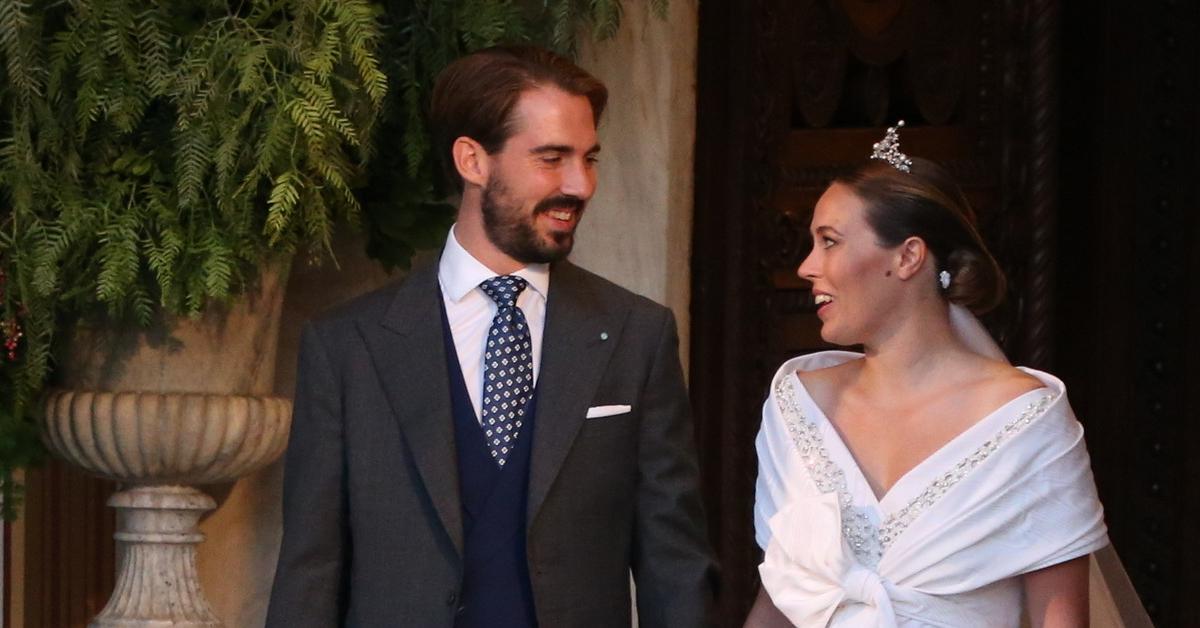 Happily ever after! Princess Diana's godson Prince Philippos of Greece married Nina Flohr in Athens, Greece, on Saturday, October 23, at the Metropolitan Cathedral of Athens.
Article continues below advertisement
King Constantine — who is Prince William's godfather — and Philippos' mother, Queen Anne-Marie of Denmark, came to the lavish affair, in addition to some other royals, including Princess Eugenie and Princess Beatrice, who just welcomed her first child in September.
According to RoyalHats.net, Flohr, whose title is now Princess Nina of Greece and Denmark, wore "a white silk moire taffeta gown, modified from Chanel's 2021 Autumn Winter Couture Collection."
She also "topped her gown with a lengthy silk tulle veil and the antique corsage pearl and diamond floral tiara, a diadem of Scandinavian royal origin that Queen Anne-Marie inherited weeks before her marriage to King Constantine."
Article continues below advertisement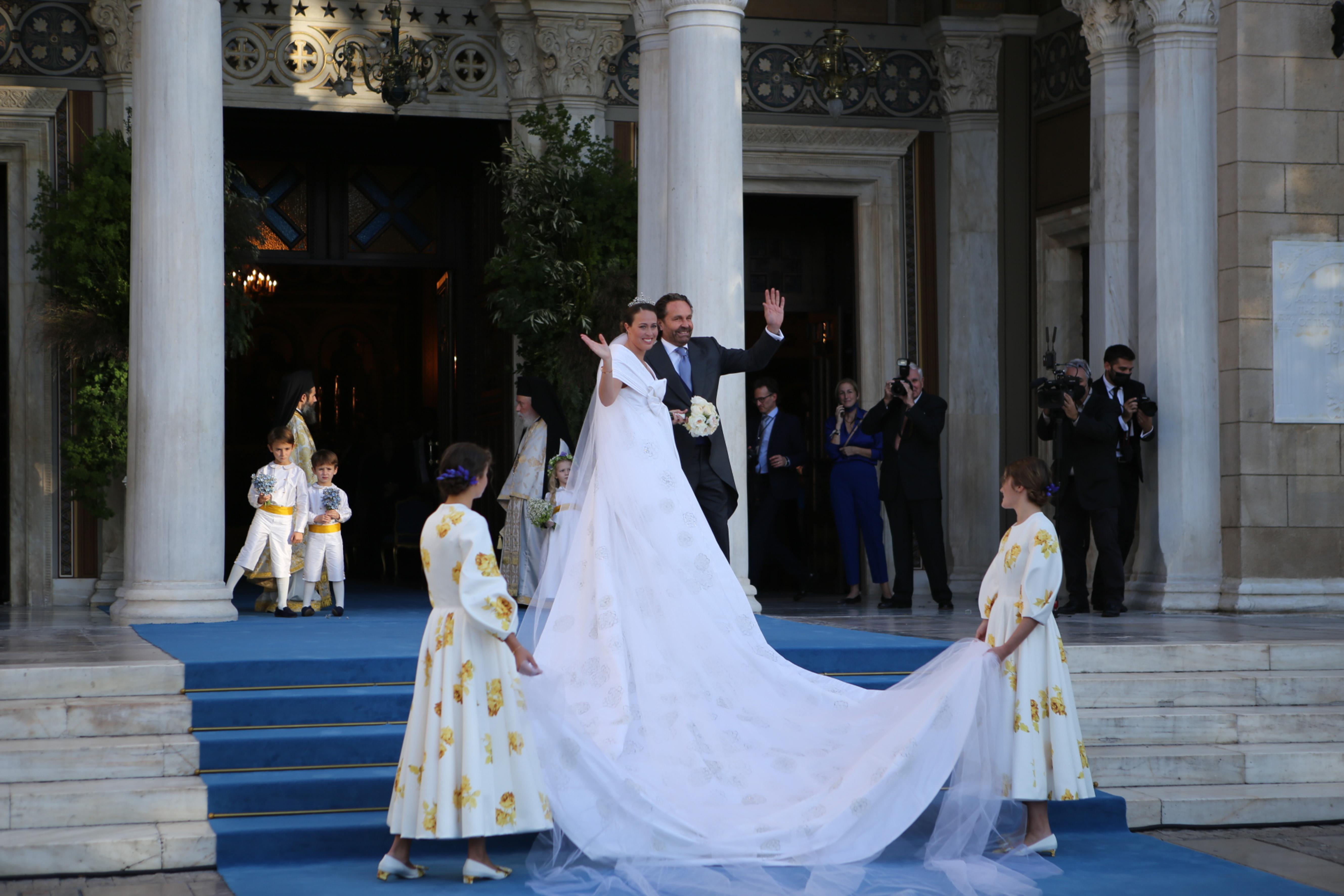 This is the third time the pair has got married — their first ceremony took place at a ski resort in December 2020, while their second affair happened in Cambridgeshire.
Article continues below advertisement
"Just married (civilly)," Flohr wrote on Instagram at the time after their first wedding.
Article continues below advertisement
"Due to Switzerland's strict Covid-19 restrictions, only the couple's fathers King Constantine, 80, and Thomas Flohr, 60, were present at the civil ceremony," PEOPLE reported.
Article continues below advertisement
"Their Majesties King Constantine and Queen Anne-Marie are delighted to announce the engagement of their youngest son HRH Prince Philippos to Nina Nastassja Flohr, daughter of Thomas Flohr and Katharina Flohr," a statement from the monarch's office read.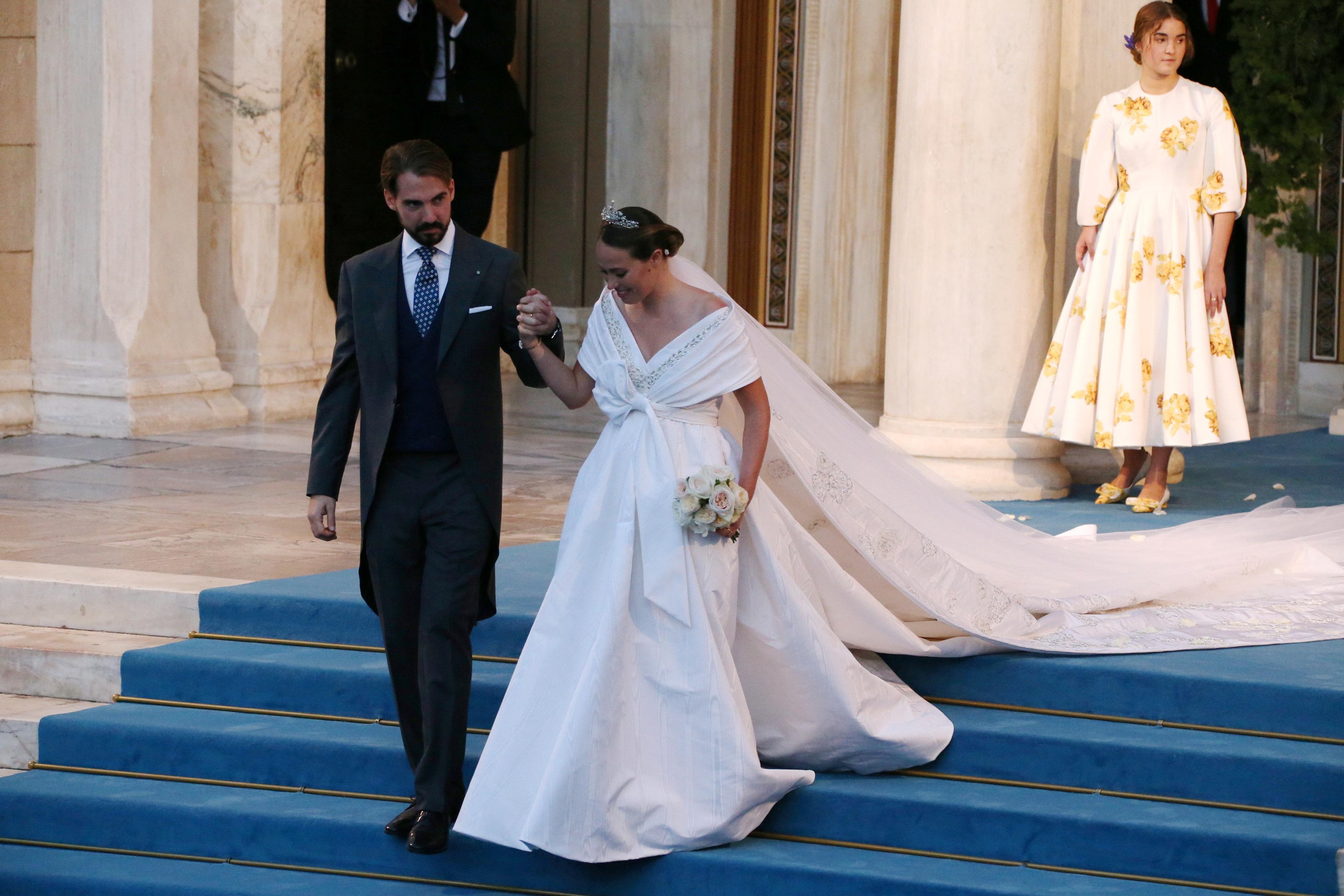 Article continues below advertisement
"My dearest Philippos. I love you today, I will love you tomorrow and forever. You make us happier, better and stronger. I cannot wait to spend the rest our lives together 🤍🤍🤍," the blonde beauty captioned a photo of the lovebirds via Instagram.
Article continues below advertisement