Princess Diana Felt 'So Unconditionally Herself When She Was With Her Kids,' Kristen Stewart Believes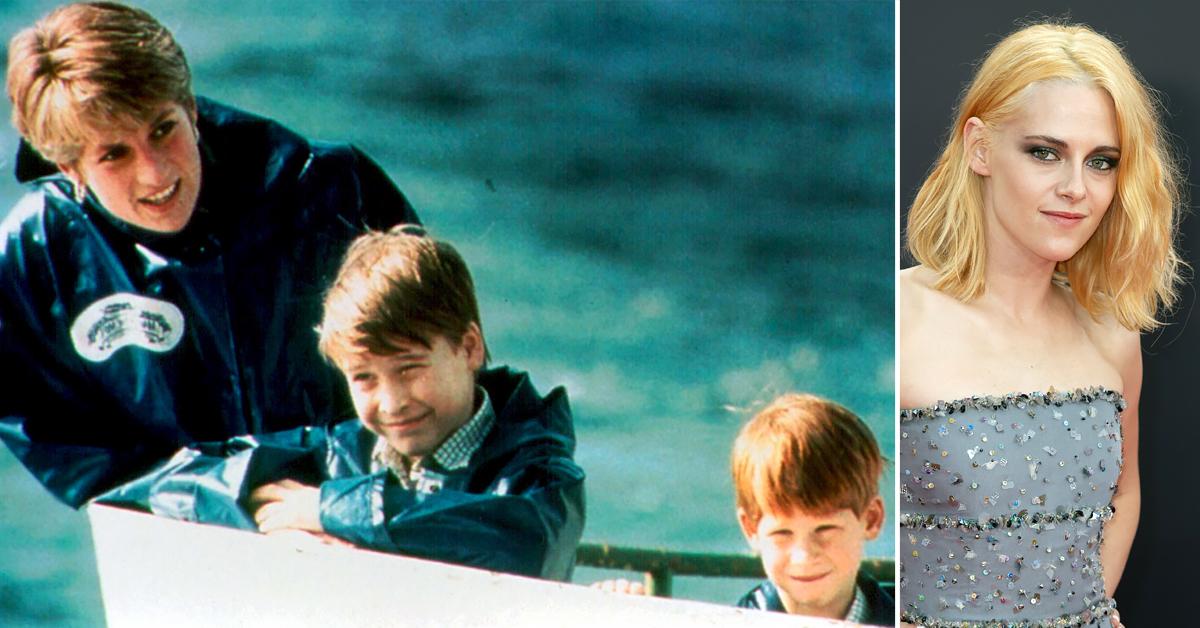 Even though Kristen Stewart never got to meet Princess Diana, she believes that the late princess had a strong bond with her two sons, Prince William and Prince Harry.
Article continues below advertisement
"The whole thing about watching her, within that space when her children are close to her, it's a nucleus. It's a three-headed animal, sort of an unstoppable beast," the actress told Entertainment Tonight. "...You don't want to mess with moms, you just don't do that. I think [Diana] feels so embodied and so unconditionally herself when when she is with her kids. In all of the research, that I was like, 'Man, that is what we are protecting here.'"
Despite not having children of her own, the Twilight star still connected to the mom-of-two, who died in a car accident in 1997.
"I mean, I'm a kid of a parent," she said. "I do know what it feels like, that exchange. I can't say with certainty that I know what it feels like to be a mother. But I have, you know, I have all the natural feelings. I am human."
Article continues below advertisement
"I felt like I absorbed her and then trusted the script," she added.
Article continues below advertisement
The film, which comes out on November 5, details Diana and Prince Charles' tumultuous relationship.
"The marriage of Princess Diana and Prince Charles has long since grown cold. Though rumors of affairs and a divorce abound, peace is ordained for the Christmas festivities at the Queen's Sandringham Estate," the description reads. "There's eating and drinking, shooting and hunting. Diana knows the game. But this year, things will be profoundly different. SPENCER is an imagining of what might have happened during those few fateful days."
Article continues below advertisement
"It is really cruel to portray her like this. It is totally unnecessary," Ingrid Seward, editor-in-chief of Majesty magazine, said. "William and Harry will be very angry and hurt about this. They will find it horrible that their mother is being portrayed in such a huge movie this way."