'Royal Living Isn't For Everybody': Princess Diana's Former Fashion Designer Paul Costelloe Defends Meghan Markle & Prince Harry After Bombshell Tell-All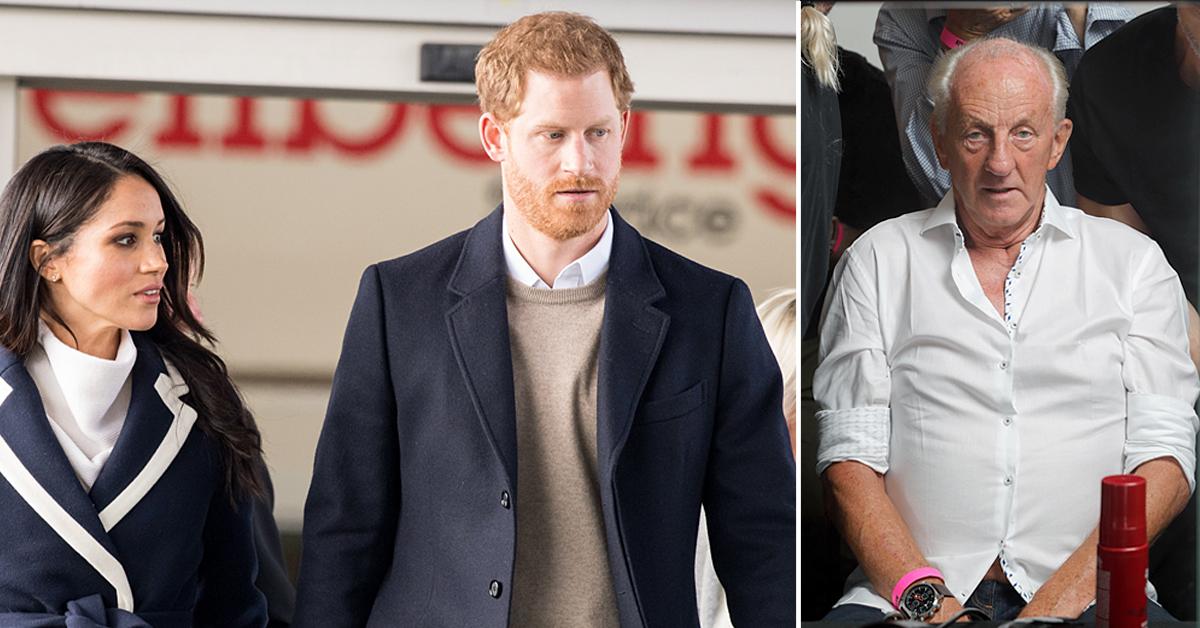 One of Princess Diana's favorite fashion designers, Paul Costelloe, defended Meghan Markle and Prince Harry after they uprooted their lives and left the royal family.
Article continues below advertisement
"I think sometimes royal living isn't for everybody and the amount of restrictions required," Costelloe — who worked alongside the late princess in the early '80s — told the Irish Daily Mirror. "I think they are a young couple and I wish them well if they want to have their own lifestyle."
Article continues below advertisement
Ultimately, Costelloe believes Meghan, 39, and Harry, 36, made the right choice.
"I don't think they could handle her. Coming from Hollywood and being dropped into Buckingham Palace, it was just very badly handled," he said of ditching the royal family for good.
Article continues below advertisement
"I think they had to make that move: she was unhappy, and he was very supportive of her. If a woman is unhappy, it is very important, otherwise your life just becomes unbearable," he explained. "I wish them well. I hope they're happy. I don't blame them being away from here anyway. It's just grim here in London at the moment."
Costelloe and Princess Diana struck up a friendship over the years, and he couldn't help but gush over the mom-of-two.
"I could not have had an easier client to deal with," he recalled. "She was incredibly warm and friendly and welcomed me into Kensington Palace like an old soulmate. I always brought her flowers, which she seemed to appreciate … I don't think she got many from Charles."
Article continues below advertisement
Now, he sees that Harry is just like his mom.
"He is a good person; he is a nice person. I think he's a kind person," the designer said of Diana's youngest son. "He was particularly close to his mother and I don't think he has ever recovered from that and he sees the nightmare just coming back again. So he just said, 'No, I'm not going to put up with this.' All that misery and tragedy."