Meghan Markle & Prince Harry Were Reportedly Discussing Projects With Streaming Services 1 Year Before Leaving The Royal Family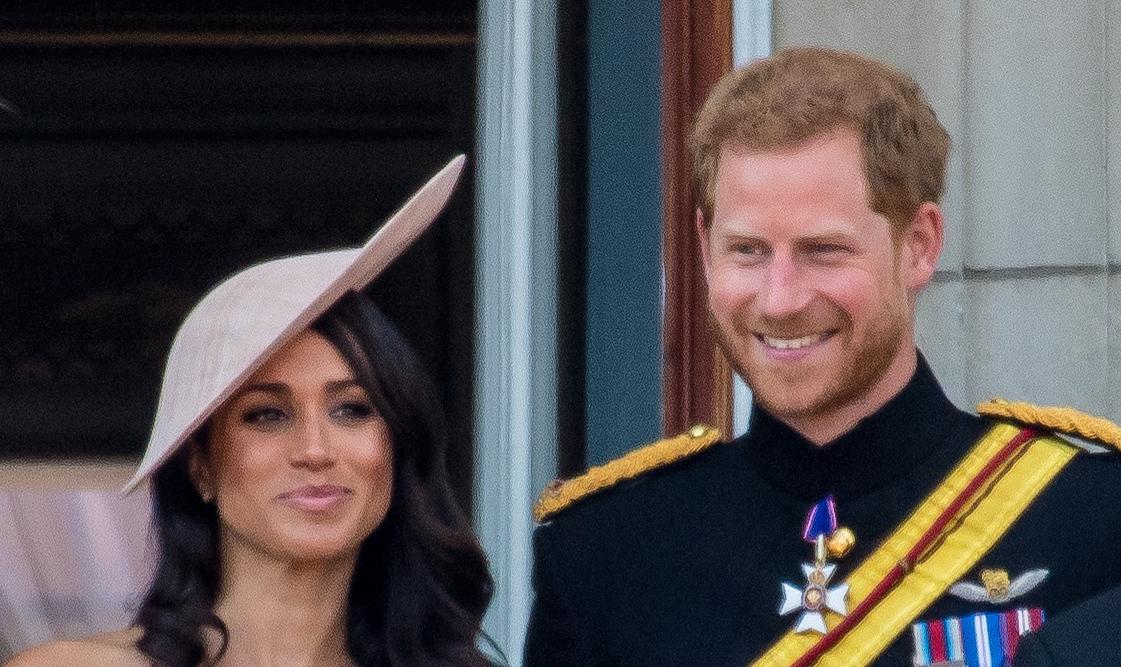 Did Meghan Markle and Prince Harry have a plan all along? Apparently, the couple was discussing projects with streaming services one year before they left the royal family, The Telegraph reported on Friday, April 2.
Article continues below advertisement
The pair reportedly had several meetings with Quibi, a short-form streaming service that shut down in 2020, from the beginning of 2019 until after they revealed they stepped down as senior members. The red-headed royal, 36, even met with executives in London "as plans for him to provide content apparently reached advanced stages," the outlet said.
"There were well-developed proposals in place with Quibi from early 2019," a source told the outlet.
Article continues below advertisement
Article continues below advertisement
Numerous insiders confirmed that the pair had conversations with Quibi founder Jeffrey Katzenberg and Meg Whitman, chief executive.
Quibi came up with a proposal in early 2019, and "there were conference calls to discuss a plan for their own series of 10-minute videos," the outlet reported, adding that Harry and James Holt, the new executive director of Archewell, the couple's nonprofit organization, attended a meeting in London in January 2020.
When Harry and Meghan were still working royals, palace staffers thought they were "attempting to monetize their role," a source said.
"It was hard for royal aides to be supportive of projects like Quibi because they knew how it might look but the couple kept dismissing these concerns. They didn't seem to see the pitfalls of any potential conflict of interests," the insider dished.
Article continues below advertisement
Behind the scenes, Meghan's team — which consists of Keleigh Thomas Morgan of PR firm Sunshine Sachs, lawyer Rick Genow, business manager Andrew Meyer and talent agent Nick Collins — "were constantly fielding proposals for Meghan and bringing stuff to her," one insider said.
Article continues below advertisement
"But the team in America did pose problems for staff at KP. There was always quite a lot of secrecy surrounding the couple's conversations with the US," they added. "Certain people would be in the know about what was going on with things like Quibi, while others wouldn't have a clue. Discussions that had been quite public would then suddenly go underground, into the 'private' space. It was all quite difficult to manage at times."
Harry had his last meeting with Quibi at Soho Works in London in January 2020. The couple soon moved to California and then pandemic happened.
By the time Quibi shut down, the duo announced they signed a multi-million dollar deal for Netflix. Three months later, they signed a huge deal with Spotify.
Article continues below advertisement
This comes after Harry told Oprah Winfrey that working with Netflix and Spotify "was never part of the plan."
"We didn't have a plan," Meghan said.
"We didn't have a plan. That was suggested by somebody else by the point of where my family literally cut me off financially, and I had to afford . . . afford security for us," Harry said.