Princess Diana's Brother Charles Spencer Believes The BBC Knew About Martin Bashir's Deceitful Behavior, Calls Journalist 'A Serial Liar'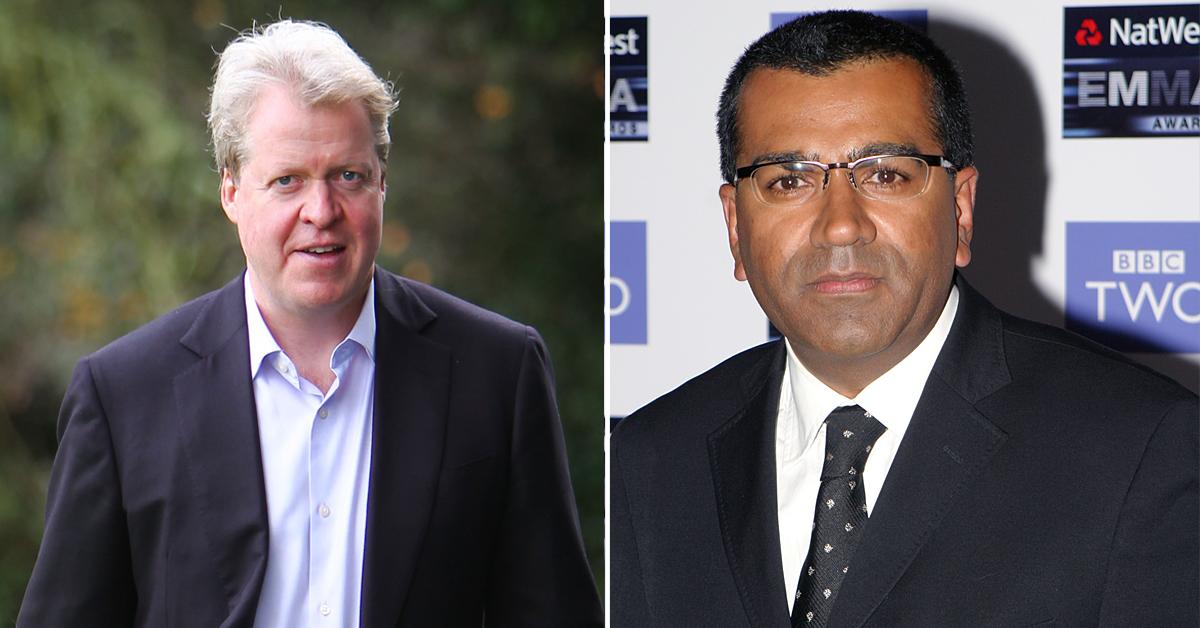 Almost one month after a report found that Martin Bashir used "deceitful" methods in order to gain access to Princess Diana, another review was published this week, which found that there was "no evidence" that the journalist was rehired by the BBC to cover up how he got the interview with the late royal.
Article continues below advertisement
"It's incredible — literally. It is unbelievable," Spencer said on Good Morning Britain. "What's so staggering about the BBC is how they keep ploughing on in a very self-destructive way. I'm a huge supporter of BBC as institution but its been a very bizarre process. I've seen evidence of briefings against me by the BBC, very troubling stuff."
Article continues below advertisement
Spencer went on to say he believes the BBC knew about Bashir's questionable behavior.
Article continues below advertisement
"It's been clearly established that they knew in March of '96 that Bashir was a serial liar," he said. "He went on to do all sorts of other things in America ... and they're saying he was a shoe in as religious correspondent. What the Dyson inquiry has shown is that the BBC knew stone cold that Bashir had lied to BBC management four times. The senior echelon of the BBC did know."
Ultimately, Spencer believes Bashir — who forged bank statements to gain Diana's trust — should be charged for what he did to his sister.
Article continues below advertisement
"If I used forged documents to benefit myself I'd be in jail straight away," he said, adding that Diana would be "pleased that the truth was out there."
"Her paranoia was fed. If she wanted to talk absolutely great — I've got no problem if she had chosen to speak to anyone but the circumstances in which she was duped into speaking that set the tone for the conversation, and thats unforgivable," he added.
Article continues below advertisement
Chairman Julian Knight told BBC Director-General Lord Hall that it was "absolutely against the ethos of the BBC" that Bashir had faked documents in order to secure the interview.
Article continues below advertisement
"The decision that we had to make, and it is a decision lots of managers have to make in lots of different places, if someone breaches the guidelines and it is the first time they have done it, do you say, 'That's it, farewell, you're sacked' or do you say, 'Alright, you are remorseful, we will give you a second chance' and that is what we did," Hall said. "And we did it listening to him having talked to him 25 years ago. Now, in the light of what I know now about Bashir, was that the wrong judgment? Yes it was, but we trusted him and we clearly shouldn't have."
After the report was released in May, Bashir said: "I never wanted to harm Diana in any way and I don't believe we did. Everything we did in terms of the interview was as she wanted, from when she wanted to alert the palace, to when it was broadcast, to its contents. I can't imagine what their family must feel each day."