Martin Bashir Used 'Deceitful' Methods To Secure His 1995 Princess Diana Interview, Report Finds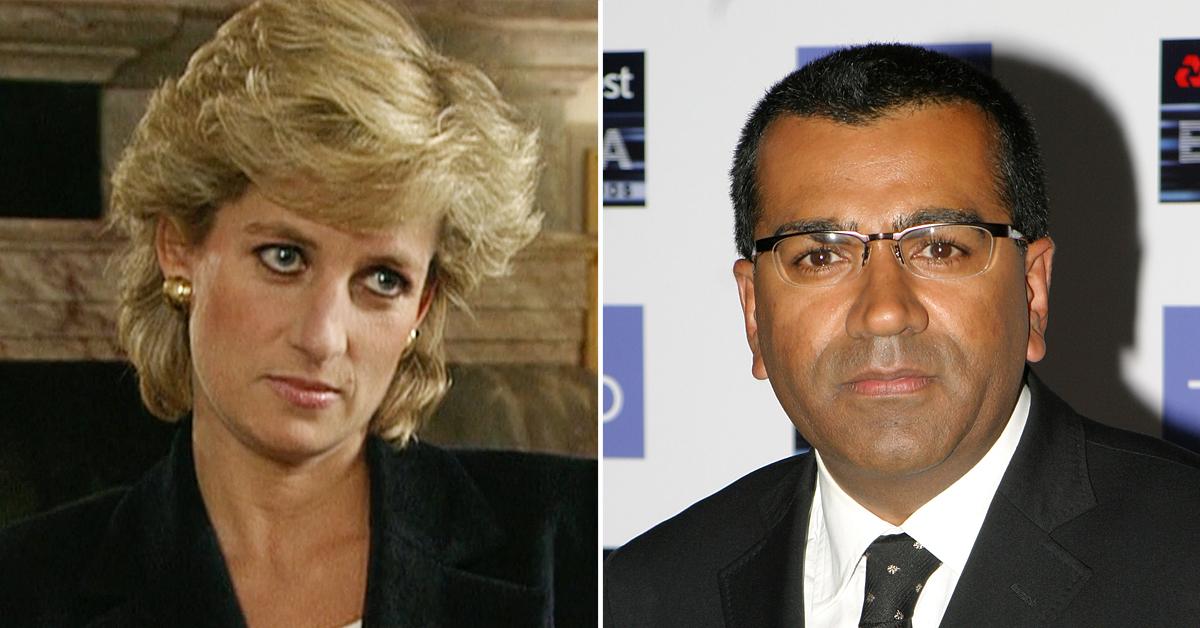 Almost 26 years after Princess Diana spoke with journalist Martin Bashir about her marriage to Prince Charles, an official BBC inquiry declared that Bashir "deceived" his way to accessing the princess.
Article continues below advertisement
The report, which was compiled by former High Court judge Lord John Dyson, revealed that Bashir had created two false bank statements in order to secure the manipulate Diana into giving the interview.
Article continues below advertisement
"The report demonstrates, I believe, that this has been the thorough and fair investigation I set out to do," Dyson said. "All key individuals gave comprehensive testimony and I am grateful for their cooperation. It enabled my investigation to establish facts based on evidence and for me to draw the detailed conclusions that have been set out today."
Article continues below advertisement
Richard Ayre, the BBC's controller of editorial policy in 1995, said he told Lord Dyson that Bashir would have breached guidelines in making up the bank statements.
"The use of deceit in making factual programs would have been permissible only in the case of investigating serious crime… and where prima facie evidence of the guilt of that person being investigated had already been obtained," Ayre said. "Those circumstances clearly don't apply to an interview with the Princess of Wales. It would not have been acceptable to use significant deceit in this case."
Article continues below advertisement
The report also notes that Tony Hall — the former director general of the BBC — did not investigate the interview properly, calling his tactics "woefully ineffective."
Article continues below advertisement
"Although the report states that Diana, Princess of Wales, was keen on the idea of an interview with the BBC, it is clear that the process for securing the interview fell far short of what audiences have a right to expect. We are very sorry for this. Lord Dyson has identified clear failings," Davie said.
He continued, "While today's BBC has significantly better processes and procedures, those that existed at the time should have prevented the interview being secured in this way. The BBC should have made greater effort to get to the bottom of what happened at the time and been more transparent about what it knew. While the BBC cannot turn back the clock after a quarter of a century, we can make a full and unconditional apology. The BBC offers that today."
Article continues below advertisement
Following the report, Davie commissioned an independent inquiry after the Metropolitan Police said in March that "no further action" would be taken against Bashir.
Article continues below advertisement
"In recent months the Metropolitan Police Service received correspondence alleging unlawful activity in connection with a documentary broadcast in 1995," Commander Alex Murray said in a Scotland Yard release. "This was carefully assessed by specialist detectives."
"Following this detailed assessment and in view of the advice we received, we have determined that it is not appropriate to begin a criminal investigation into these allegations," the release continued.
Article continues below advertisement
"Martin Bashir has stepped down from his position as the BBC's religion editor and is leaving the corporation," BBC's Head of Newsgathering, Jonathan Munro, told the staff. "He let us know of his decision last month, just before being readmitted to hospital for another surgical procedure on his heart."
Article continues below advertisement
"Although he underwent major surgery toward the end of last year, he is facing some ongoing issues and has decided to focus on his health," Munro added. "We wish him a complete and speedy recovery."
In response to Lord Dyson's findings, Bashir apologized for faking the bank statements.
"It was a stupid thing to do and was an action I deeply regret," he said.
However, he claimed "the bank statements had no bearing whatsoever on the personal choice by Princess Diana to take part in the interview."