Prince William & Prince Harry's Rift Started When They Were Younger: The Older Sibling 'Was The Heir,' Expert Says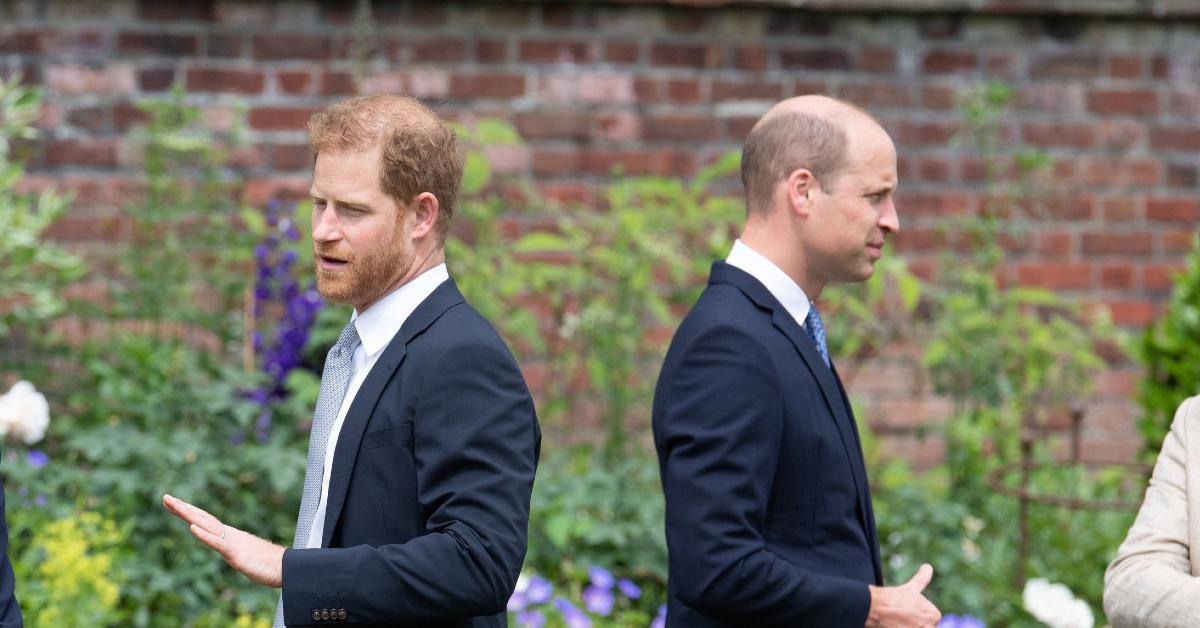 Over the past few years, tensions have been high between Prince William and Prince Harry. However, experts claim their spat started long before Meghan Markle was in the picture.
Article continues below advertisement
"Harry has obviously got into some scrapes which have landed him on the front pages of the newspapers but at plenty of those parties, particularly the teenage parties, William was there, Harry served as a really useful decoy," Simon Vigar said on the Channel 5 documentary Princes At War.
"That was the first time the brothers really fell out because Harry resented the fact that he had taken all the blame, but of course, William was the heir, Harry took the flack and Harry was very cross about that," author Katie Nicholl added. "He refused to speak to his brother or forgive him for some time."
Article continues below advertisement
After Harry, 37, found love with the former actress, 40, rumors swirled that the dad-of-two and William, 39, were no longer close.
Article continues below advertisement
"Part of this role and part of this job, this family, being under the pressure that it's under, inevitably stuff happens," Harry said in a TV interview in 2019. "But look, we're brothers, we'll always be brothers. We're certainly on different paths at the moment but I'll always be there for him and as I know he'll always be there for me. We don't see each other as much as we used to because we're so busy, but I love him dearly."
While speaking to Oprah Winfrey earlier this year, the red-headed royal mentioned where things stood with his older sibling.
Article continues below advertisement
"I love William to bits. We've been through hell together and we have a shared experience but we are on different paths," he said. "The relationship is space at the moment and time heals all things, hopefully."
According to author Andrew Morton, since Meghan and Kate Middleton didn't instantly bond, that created more of a rift between the men.
"The Duchess of Cambridge's coolness towards Meghan, and William's alleged bullying contributed to a devastating 'Cain and Abel' fallout between the brothers," he wrote. "Harry was the 'prime mover' in souring relations between the Sussexes and the Royal Family, but it was Meghan who 'took the hit.'"