Prince William & Prince Harry Are 'Working On Rebuilding Their Relationship' After Enduring A Year-Long Feud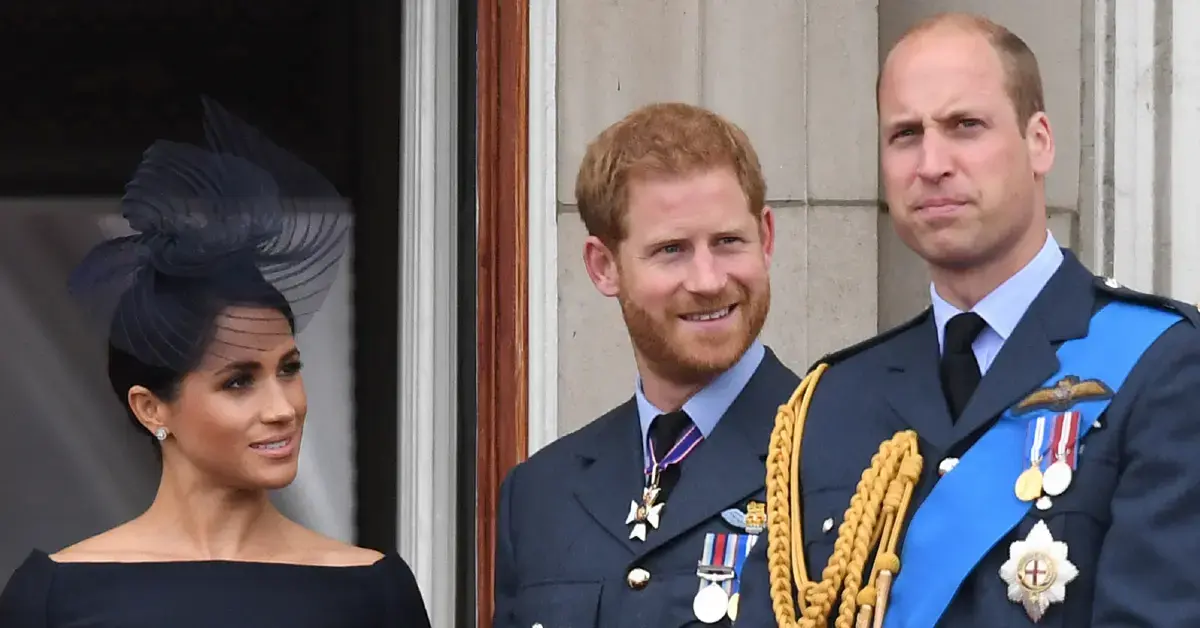 Working it out? Prince Harry's decision to step down as a senior member of the royal family caused a rift between him and his brother, Prince William, but sources claim that the brothers are determined to fix their strained relationship.
While the Duke of Sussex has been spending the majority of his year in California, where he and wife Meghan Markle bought a $14.7 million home in Montecito, William and his family have carried on with their lives back in the U.K. — but communication between the pair was almost non-existent at one point.
Article continues below advertisement
Stepping down from his duties in the royal family left a lot of people stunned, but nobody seemed as surprised as William, who insiders claimed was furious over his brother's announcement at Sandringham Summit in January 2020, before it was revealed he would leaving Frogmore Cottage for a new life in Los Angeles.
"When William went to the Sandringham Summit, he was so angry with his brother," royal expert Katie Nicholl told the publication.
Article continues below advertisement
It's further mentioned that while William and Harry haven't been on great terms for most of 2020, things appeared to be looking up for the two last month when they not only spoke on multiple occasions but also decided to video call one another.
Harry reportedly believes that he's on a "different path" than William, who is the second in line to the throne after his father, Prince Charles, and while they haven't always shared the same opinions and views on things, it appears as if the father-of-three is beginning to accept his sibling's new life in North America.
Article continues below advertisement
"They were very much in touch over the holidays. But there is an ocean between them, there is a time difference and as Harry [has] said… they are two brothers on different paths," Nicholl continued.
As for Harry's bond with his grandmother Queen Elizabeth II, that doesn't appear to have changed one bit. It's said that the two have remained very close and communicate frequently, with Harry and Meghan never failing to cease a moment to show the Queen how big their 1-year-old son Archie has gotten via FaceTime calls.
THE ROYAL SCANDALS OF 2020: FROM MEGXIT TO 'THE CROWN' DRAMA & MORE
"The Queen has kept in close contact with Harry and Meghan for the past year," Nicholl added. "She's in touch with them, she knows what's going on in their lives, they discuss their plans with her. Harry has always seen his grandmother as a mentor and while he might be in L.A., that hasn't changed."