Prince William & Prince Harry Have Been Bonding Over FaceTime, They 'Are Very Much Back On Their Old Buddy Terms,' Source Shares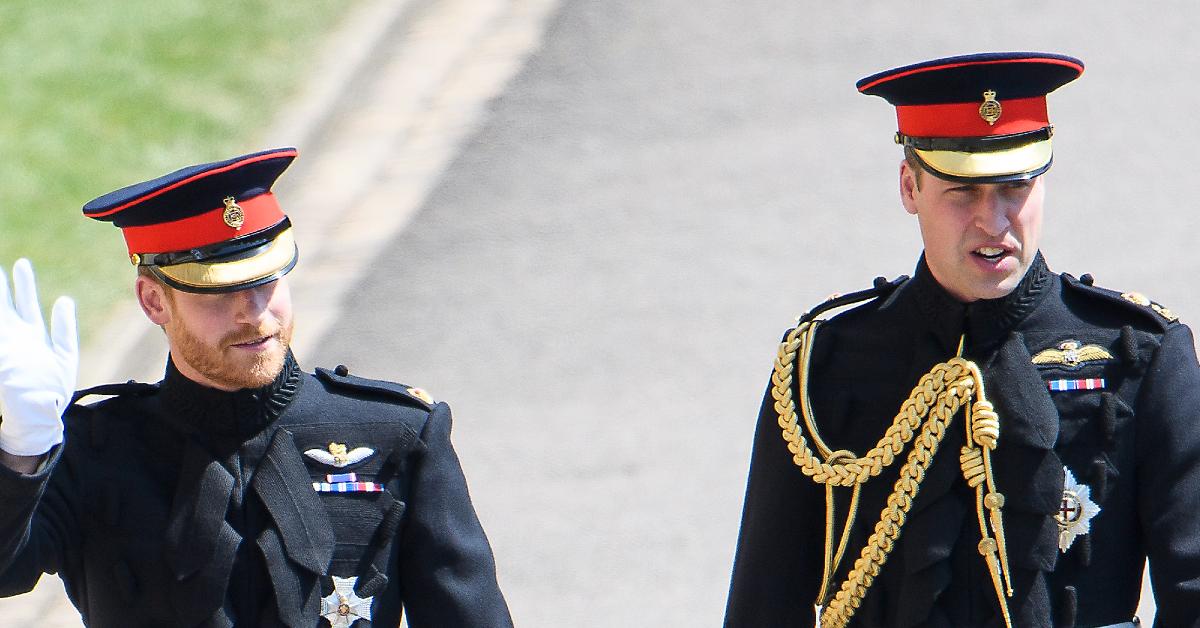 It seems like Prince Harry and Prince William are finally in a good spot after having a rocky relationship for the past few years.
According to The Mirror, the siblings have been having weekly FaceTime sessions with their kids, "which has allowed them to re-bond."
Article continues below advertisement
"The brothers needed time for everything to settle down," a source said. "The family, including William, had been disappointed in the way Harry and Meghan chose to leave the royal family. William sees that Meghan is a good mother and loyal wife, and he is genuinely pleased for his brother. It seems that the two of them have healed the rift and are very much back on their old buddy terms. Meghan's distance from Kate has also helped heal the friction [between] the two men."
Article continues below advertisement
As The Royal Observer previously reported, the 37-year-old, who moved to California in 2020, has been staying in touch with Prince William's three kids, Prince George, Princess Charlotte and Prince Louis.
The tots are "extremely fond of him also," a source told Us Weekly. "Charlotte will send everyone in the family thoughtful gifts and cards, and at the very least they'll call as a family to sing happy birthdays and so on."
Royal expert Duncan Larcombe noted that it might not be easy for the siblings to put the past behind them, but it isn't out of the realm of possibilities.
Article continues below advertisement
"It's very clear to those that know William that the rift with his brother is not something that he can just forget about," he told OK!. "It's very much, as you can imagine, a constant strain. It is for Harry as well, they're both as stubborn as mules. That's not great when two best friends and brothers fall out. If anybody knows what it's like to fall out with a best friend or a brother who was close to you when you were growing up, it's not nice. You miss them."
But historian Robert Lacey thought the boys could work things out. "There's the old cliché that time heals [all wounds], and the Queen herself is a big believer in that, stemming from her religious faith," he said. "I would say the prospects for the future are positive."