Kate Middleton 'Is A Product Of Her Mother' Carole Middleton, Expert Says: 'She Was Brought Up To Do Everything To Perfection'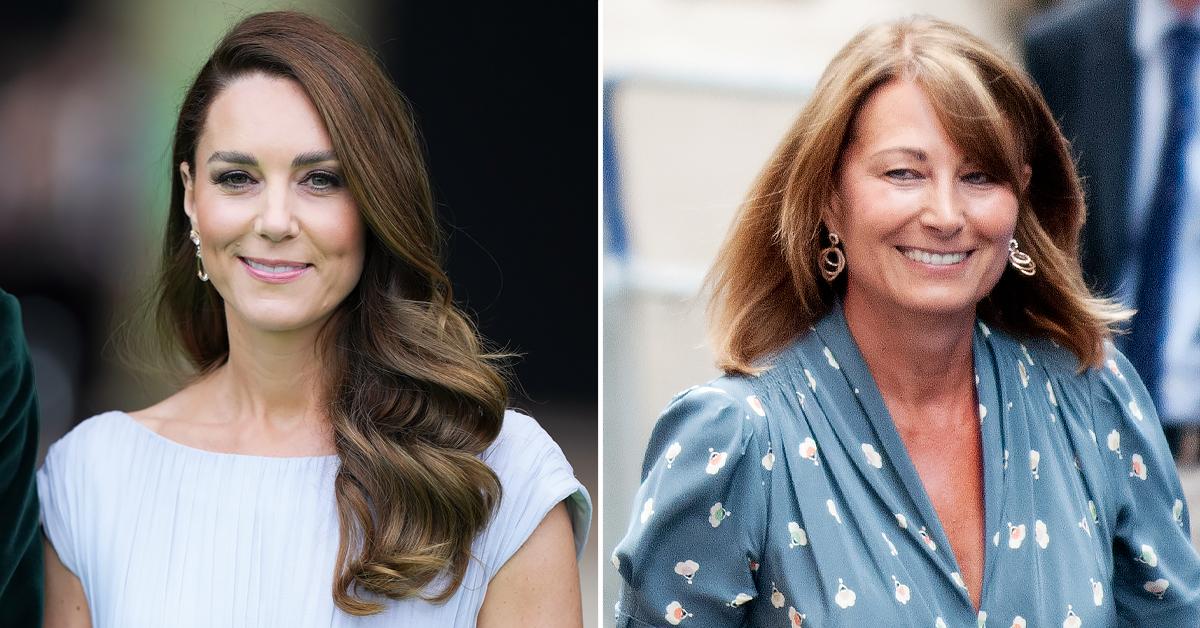 Like mother, like daughter! Kate Middleton has become an important part of the royal family, and it seems like her mom, Carole Middleton, is to thank for her impeccable manners and positive attitude.
Article continues below advertisement
"Kate is a product of her mother, she was brought up to do everything to perfection," royal expert Ingrid Seward explained. "She learnt to sail as a young girl and rock climb and ski. She loved cooking, dressing up and making clothes. She learnt the piano, her father taught her to play tennis to a high standard. All these skills came because her ambitious mother encouraged her to learn them. There's nothing she can't turn her hand to."
Since Kate, 39, is willing to take on basically anything, it has helped her adjust to being a part of the royal family.
Article continues below advertisement
"She is patient, and has the ability to listen," Seward said. "And she has discovered she has this ability with people, she is very good with the very young and the very old."
Article continues below advertisement
In fact, Queen Elizabeth is looking forward to Kate and her husband, Prince William, being in charge one day.
"The Queen very much regards Catherine as ... a safe pair of hands," expert Joe Little shared with Us Weekly. "She's been a member of the royal family for 10 years now. I think given that all that's going on in the past few years in the royal family in terms of the fallouts ... the Queen has great trust in Kate."
Article continues below advertisement
Article continues below advertisement
"Kate has found her own niche within the royal family," he continued. "And she focuses on things that mean a great deal to her that she feels that she can give something to the charity ... in a great way."
The mom-of-three didn't think her life would pan out like this, but she is happy to help her brood out whenever possible.
"Family life is incredibly important to her, and motherhood has been the making of her," a pal shared. "Now that she feels she's achieved that, there's time to turn to her public role and what she wants to achieve there."