Is Prince Harry Close With Prince William & Kate Middleton's Kids? Insider Spills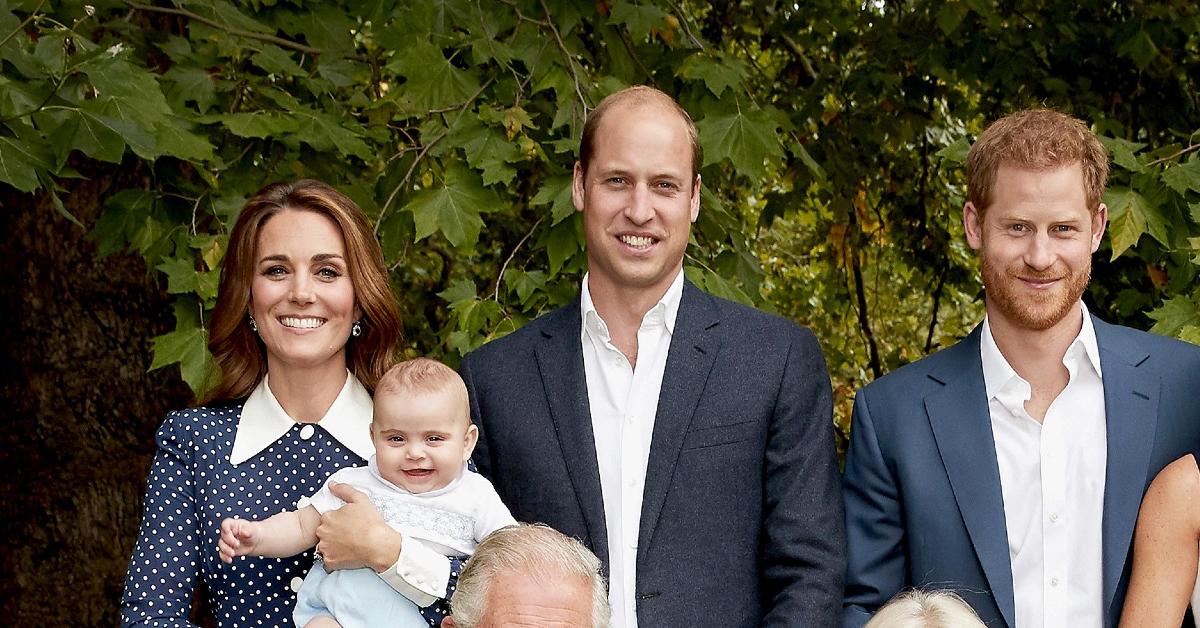 Is Prince Harry still close with Prince William and Kate Middleton's kids ever since he moved to California in 2020?
According to an insider, Harry, 37, misses his nephews and niece "very much."
Article continues below advertisement
"They're extremely fond of him also," the insider said of Prince George, 8, Princess Charlotte, 7, and Prince Louis, 4. "Charlotte will send everyone in the family thoughtful gifts and cards, and at the very least they'll call as a family to sing happy birthdays and so on."
Article continues below advertisement
Charlotte even thinks of the red-headed royal as one of "her role models," the source shared. "She adores [Queen Elizabeth II] and her grandpa [Prince] Charles dotes on her in a big way. They're very proud of the person she's developing into, just as they are with George and Louis."
Article continues below advertisement
Over the years, the Queen, 96, and Charles, 73, are proud of who the three tots have become.
"It's extremely comforting for the senior royals to see that the future of the royal family is safe with this next generation at the helm," the insider divulged. "Obviously this is a big testament to the manner in which they're being raised by William and Kate, and the fact they've had decent values and morals instilled at them from the very beginning of their life journey."
William, 39, and Kate, 40, want their kiddos to have a normal upbringing.
"[Kate and William] are also very good at rolling up their sleeves and helping out with school events: sports days, fundraisers and that sort of thing," a source shared. "They try to be just like normal parents with normal parenting challenges."
"Table manners, thank you letters, little courtesies are being drilled into the children so they become automatic," the insider explained. "If George has been naughty, and he has been on occasion, Kate and William are good at explaining to him the rights and wrongs of what's happened."