Prince William 'Often Played Second Fiddle' To 'Very Popular' Prince Harry, Princess Diana's Former Protection Officer Dishes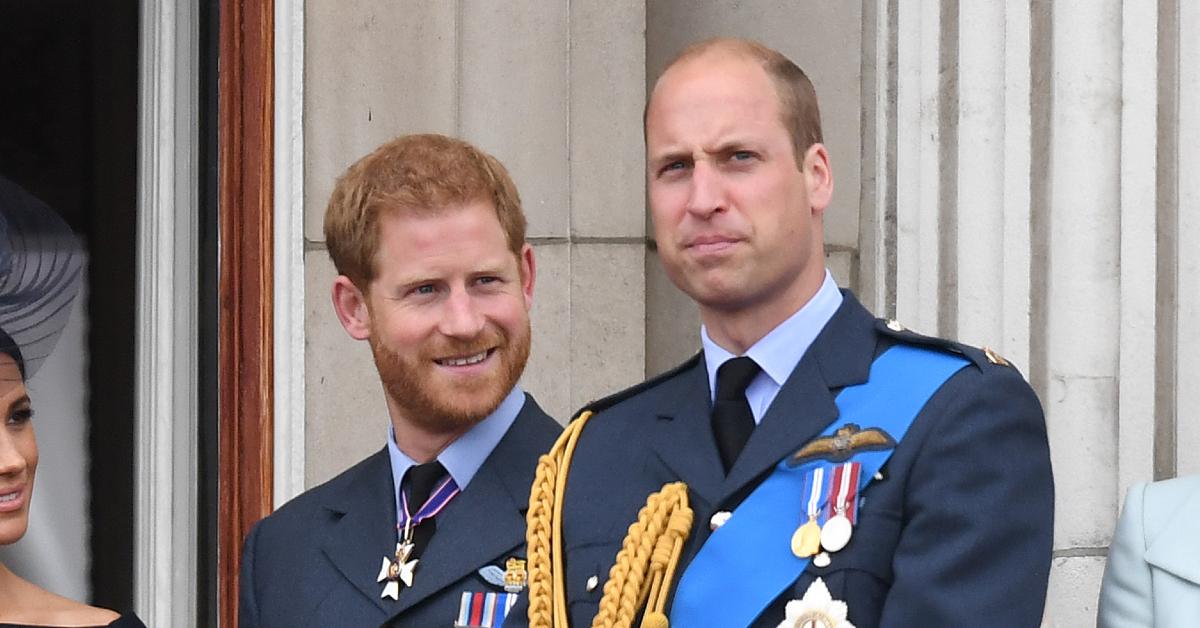 Sibling rivalry? Prince William and Prince Harry are not on the best terms at the moment, and it seems like during their childhood, they often would get annoyed with one another, too.
Article continues below advertisement
"I think William often played second fiddle to his brother, simply because Harry was very popular and that was very difficult for him," Ken Wharfe, who was Princess Diana's protection officer between 1988 and 1993, told OK! magazine.
He explained that the 38-year-old was "better than Harry at certain things," but Harry, 36, was "a natural listener and a fun person."
Article continues below advertisement
While Harry wasn't "embarrassed or shy," William was "more reserved," Wharfe noted. "William was helpful to his little brother to an extent, but if he saw him getting more attention, he didn't like it."
Article continues below advertisement
After Harry moved to the U.S. in 2020, he got candid about what it was like to be in the royal family and even took a dig at his brother.
"I love William to bits. We've been through hell together and we have a shared experience but we are on different paths," the red-headed royal said at the time. "The relationship is space at the moment and time heals all things, hopefully."
Article continues below advertisement
The two came face-to-face at Prince Philip's funeral in April, but it seems like the two still have a long way to go.
Article continues below advertisement
In July, Harry and William will reunite once again for Princess Diana's statue unveiling, where all eyes will be on them.
"They will both move heaven and earth to be there. They commissioned the statue together. It is very important for them," a source dished. "There is, of course, hope the memory of Diana can repair their relationship but that seems a long way off right now."
"The brothers will be physically together for the ceremony but want to make their own personal addresses," the insider added. "You might have thought they'd go for a joint statement and speech but that's not the case. Each has insisted on preparing their own. It is a big concern that their body language will suggest all is not well and they won't present a united front."