Prince William Won't Reconcile With Prince Harry Unless He Divorces Meghan Markle, Predicts Royal Expert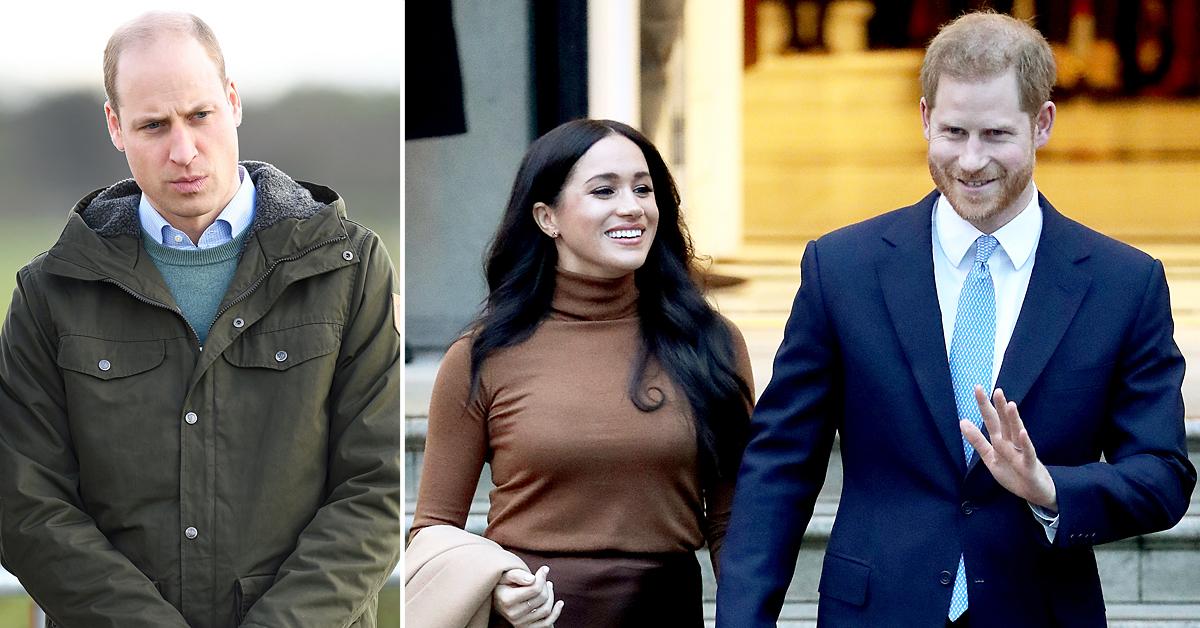 Before Prince Harry and Meghan Markle tied the knot, the former and his older brother, Prince William, were as thick as thieves — which is why royal expert Kinsey Schofield believes that unless the actress is out of the picture, the estranged brothers will continue to grow apart.
Article continues below advertisement
"Sadly, I think the only way that things would go back to normal is if Prince Harry and Meghan Markle were to separate and Prince Harry returned to the UK solo," she told The Mirror. "However, Harry would never leave his children in another country."
Article continues below advertisement
"I believe the Duchess of Cambridge is a very strong champion for the reunion," she shared. "But I also imagine that she knows where her husband's head and heart are and isn't going to push for something that he's not ready for."
Article continues below advertisement
Schofield's thoughts stem from Robert Lacey's work, Battle of the Brothers, which claims that William thought his brother and Meghan's romance was moving too fast.
However, Harry reportedly felt that William was more concerned over the royal family's image rather than his happiness.
Article continues below advertisement
Making matters worse, Harry made more damaging claims against his brood in his AppleTV+ documentary, The Me You Can't See.
In the series, he claimed that his father Prince Charles did little to help him ease his mental health woes, adding that he started struggling during his childhood.
Article continues below advertisement
"My father used to say to me when I was younger, 'Well, it was like that for me, so it's going to be like that for you.' That doesn't make sense," Harry pointed out. "Just because you suffered that doesn't mean that your kids have to suffer, in fact quite the opposite. If you suffered, do everything you can to make sure that whatever negative experiences that you had you can make it right for your kids."
Meanwhile, an insider told Us Weekly that the Prince of Wales is ready to strike back.
"Charles is boiling with anger and feels tortured by Harry with his constant digs. He wishes he'd just let it drop," the insider shared. "The general consensus within the royal family is to ignore Harry's behavior, to avoid fanning the flames, but Charles is finding it hard to hold back. He really wants to defend himself."