Prince William Wants To 'Keep Things Civil' With His Brother After Tell-All, But Prince Charles 'May Never Forgive' Prince Harry, Source Shares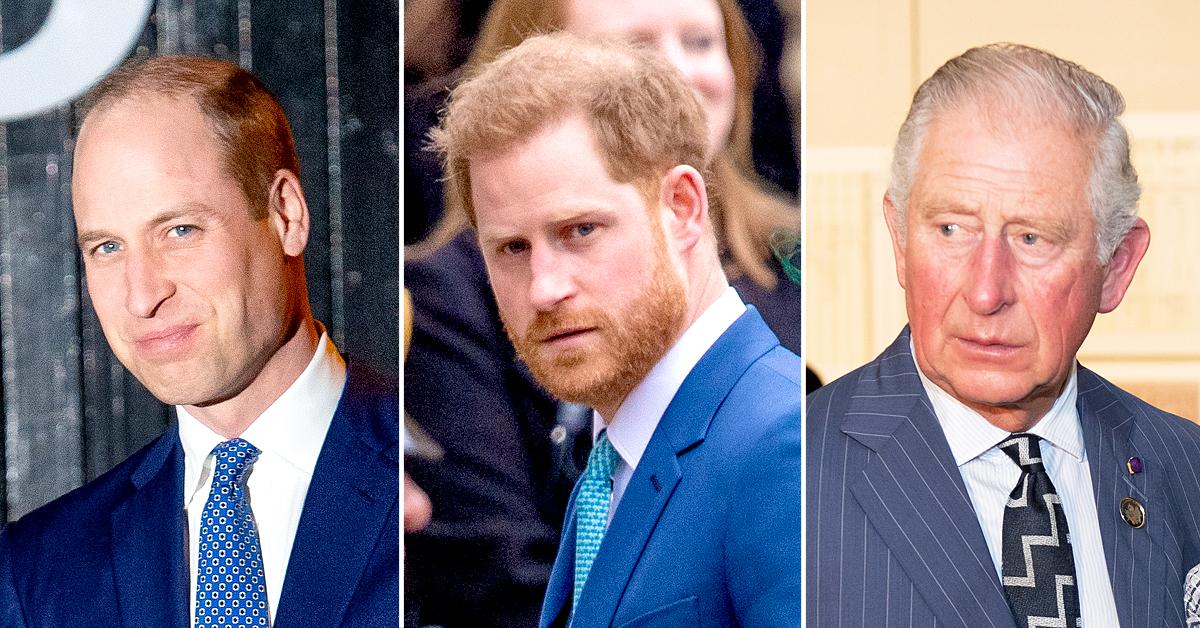 It looks like Prince William is ready to make amends with his brother, Prince Harry — almost two months after the latter's tell-all aired on CBS. However, it seems like Prince Charles is not ready to bury the hatchet just yet.
Article continues below advertisement
"With the way things are going, Charles may never forgive Harry, which hasn't gone down well with [Queen] Elizabeth," an insider told Us Weekly. "She feels that he's putting his pride before the best interest of the monarchy. She has enough on her plate dealing with the loss of her husband. It's drama she can do without."
Article continues below advertisement
"They're definitely not at the point where they speak on a regular basis, but William wants to be the bigger person and set a precedent. He believes that in order to repair damage and destruction from Harry's interview, the best approach is to keep things civil with his brother rather than fanning the flames and fighting back with a tit-for-tat attitude," the source said, adding that Charles is "more stubborn" than his eldest son. "Elizabeth is proud of William for taking the dignified approach, unlike Charles, who still hasn't forgiven Harry for dragging his name through the mud."
In March, Harry and his wife, Meghan Markle, claimed that someone in the royal family was "concerned" over their son Archie's skin color and that when they tried to talk to the firm about their mental health, they were turned away.
Article continues below advertisement
Harry even noted that his father stopped taking his calls at one point. "It's really sad that it's got to this point. I will always love him, but there's a lot of hurt that's happened. And I will continue to make it one of my priorities to try and heal that relationship," he said about Charles.
Article continues below advertisement
Harry flew back to the U.K. in mid-April to attend Prince Philip's funeral, and even though he was spotted talking to his brother after the service, a royal expert said the two won't be making up just yet.
"The idea that Harry's suddenly going to come around to William's way of thinking, and vice versa, I think is a way off," Katie Nicholl insisted. "I think there do need to be more conversations, there's clearly still a lot of hurt, a lot of resentment, and a degree of mistrust on both parts."