Prince William & Kate Middleton Make Their First Public Appearance Since Prince Philip's Funeral — On Queen Elizabeth's 95th Birthday!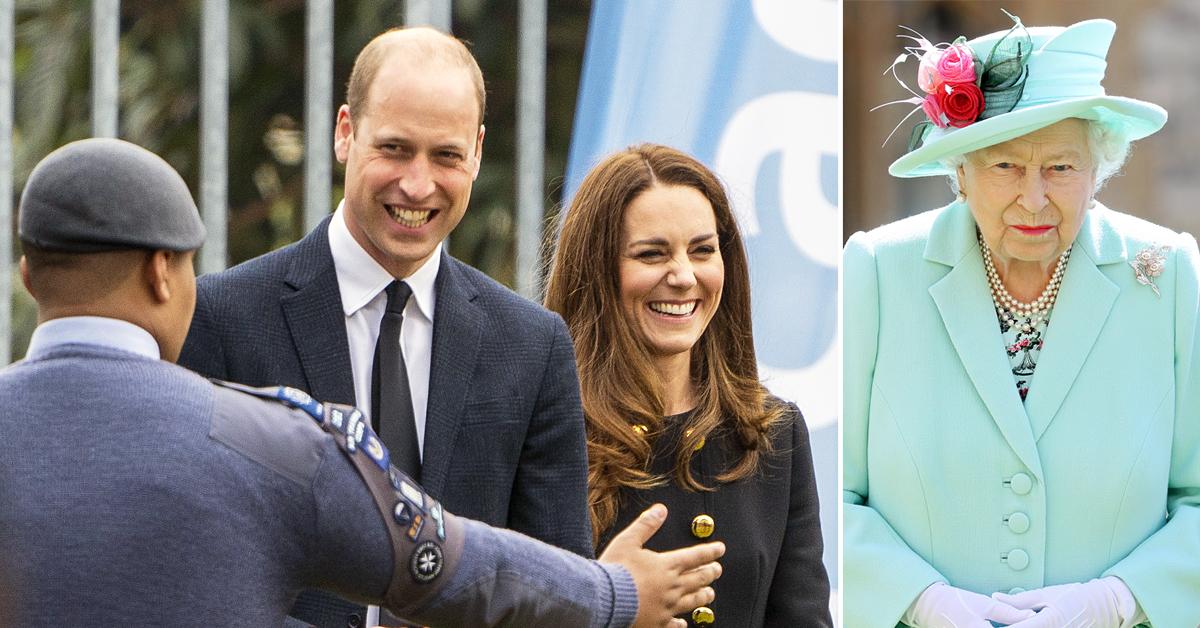 Back to work! Prince William and Kate Middleton made their first public appearance since Prince Philip's funeral, which occurred on April 17.
Article continues below advertisement
The pair visited 282 (East Ham) Squadron, Air Training Corps in East London on Wednesday, April 21 — the Queen's 95th birthday — to hear about how the Air Cadets support young people to develop life skills.
Article continues below advertisement
The outing had a significant tie to Prince Philip, who served as Air Commodore-in-Chief of the Air Training Corps for 63 years. In 2015, he passed the military patronage to Kate, who became Honorary Air Commandant.
Article continues below advertisement
During the visit, Kate, 39 — who wore a black dress with black heels, while William sported a blue suit — and her husband were photographed chatting with the cadets, and they spoke to some young people who are preparing for the Duke of Edinburgh Awards, a youth awards program founded by Philip in 1956.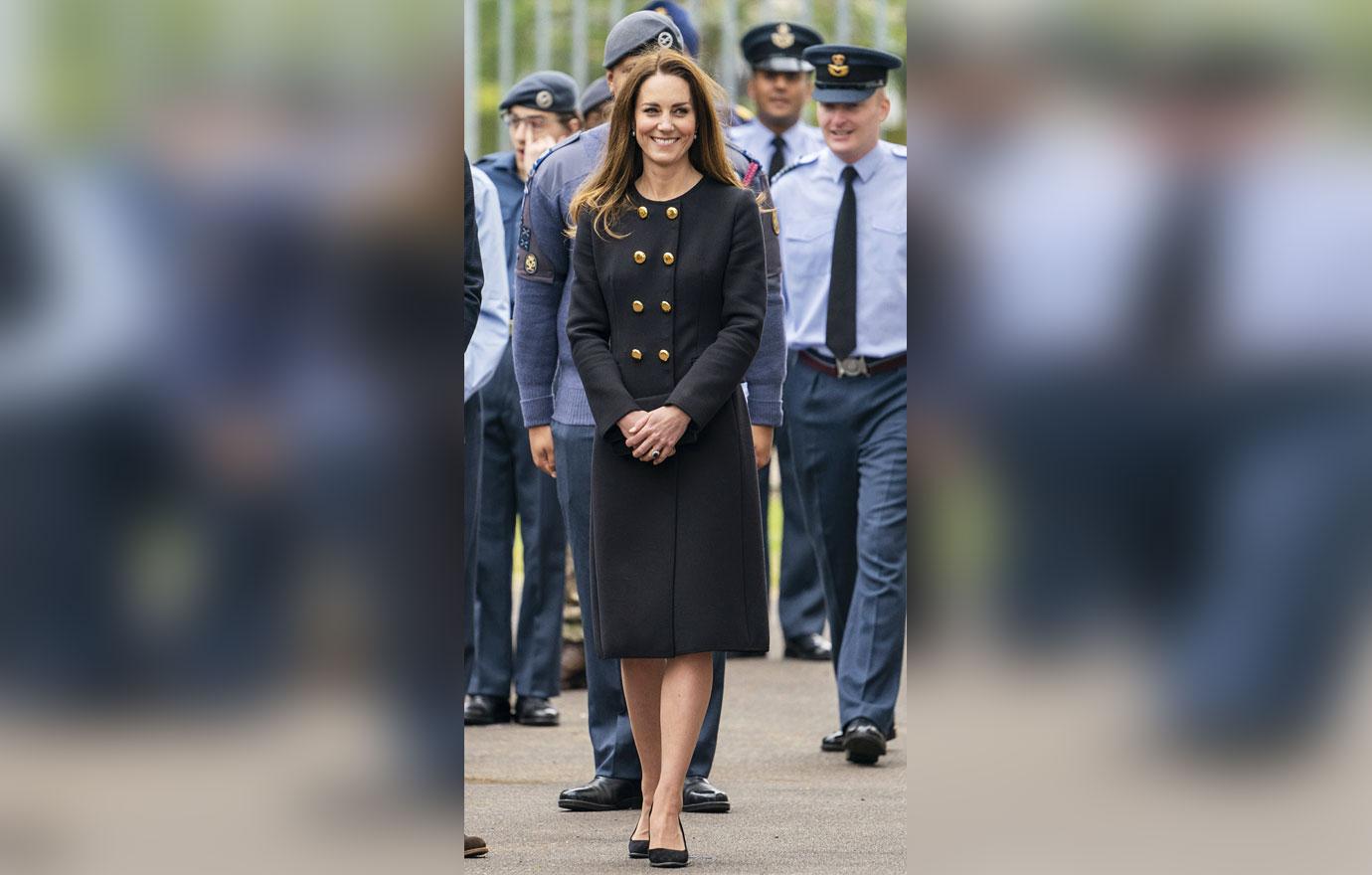 Article continues below advertisement
Each year, the Air Cadets receives approximately 3,000 Duke of Edinburgh Awards across the scheme's Bronze, Silver and Gold levels.
The couple looked closely at the equipment used by the Air Cadets — and Kate even hopped in a flight simulator, while William, who flew with the RAF (Royal Air Force), watched as his wife took took over the controls. To conclude their visit, the Squadron participated in a Three Cheers Salute in honor of Philip, who was a pilot and got his Royal Air Force wings in 1953.
Article continues below advertisement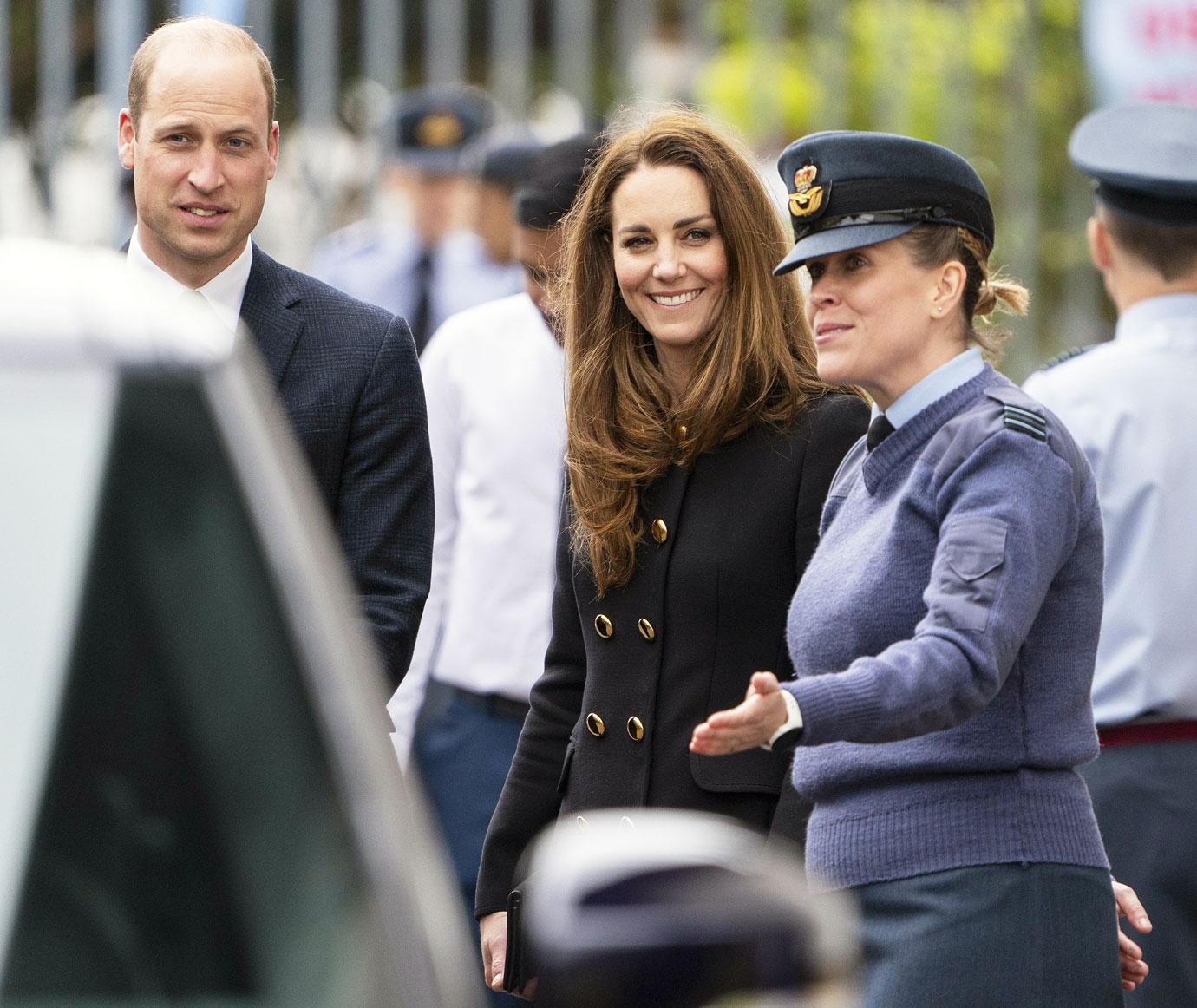 Article continues below advertisement
The pair were last seen at Prince Philip's funeral on April 17, where they both spoke to Prince Harry after the service, despite the tension within the royal family. The mom-of-three even played a pivotal part in getting Harry and William to put their differences aside.
"They were very tense as they walked into that chapel," royal expert Katie Nicholl shared. "As they came out of it, you could see some tension diffused. And I think that was largely down to the Duchess of Cambridge, who made a point of speaking to Harry and when she did that, you can see them visibly relax."
Nicholl continued, "It's always been my understanding that behind the scenes, Kate has tried very hard to forge a rapprochement and act as a peacemaker between William and Harry. She loves Harry. She says that she is the sister that he never had. She has been heartbroken to see them fall out, and I think she is one of the few people, one of the few family members who would actually be able to push the brothers together, which she did in a very subtle way, but was very effective."