Prince William Allegedly Said Prince Harry's Obsession With Meghan Markle Was 'Something I'd Never Seen' Before, Book Claims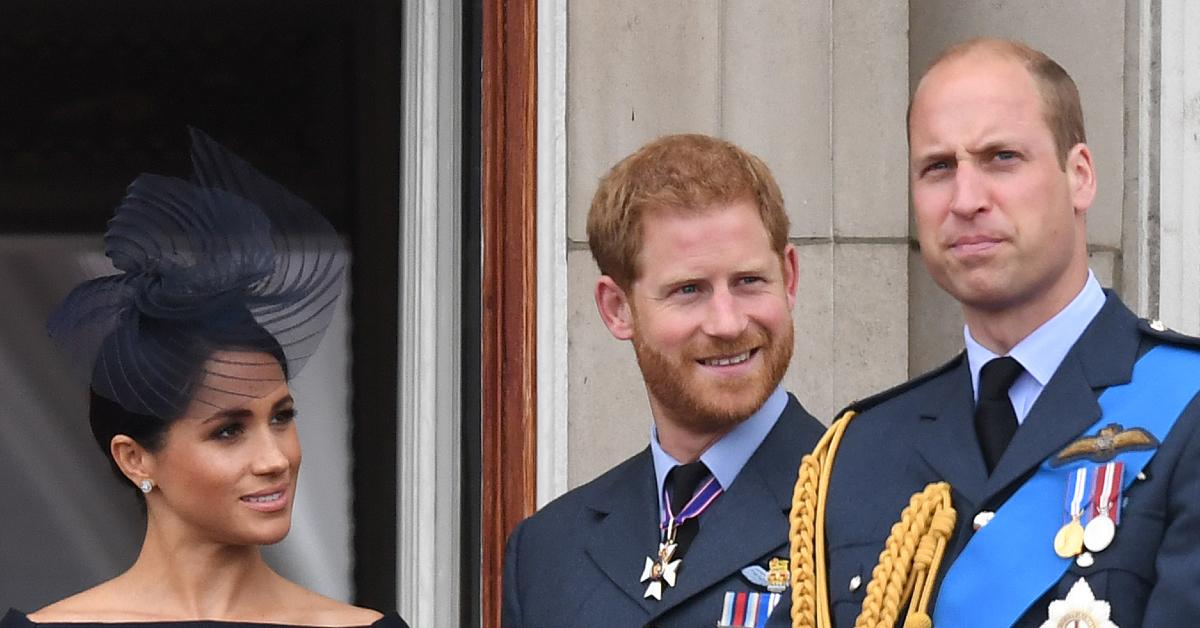 From the get-go, it seems like Prince William never understood Prince Harry's romance with Meghan Markle, a new book Brothers and Wives: Inside the Private Lives of William, Kate, Harry and Meghan, claims.
Article continues below advertisement
According to the tome, which is written by Christopher Andersen, William, 39, told his brother: "Who the hell do you think you are?"
The alleged outburst, which occurred in September 2017, happened after Harry, 37, said he was going to get down on one knee. "Why rush things?" William reportedly asked.
Not only was William unsure of Meghan's intentions, but Princess Diana's brother Charles Spencer was skeptical of the former actress.
Article continues below advertisement
Harry was "furious that his brother was actively seeking to have others interfere in his personal affairs," Andersen writes, adding that the dad-of-two became "angry" with anyone who was "against Meghan."
Article continues below advertisement
William and Kate Middleton "wanted a proper English rose" for Harry, the author writes.
As Meghan's siblings, Samantha Markle and Thomas Markle Jr., and her father, Thomas Markle, began to speak out in the media, the ordeal was "horrifying" to William.
"I don't know what to believe," William allegedly told a confidant.
Article continues below advertisement
The eldest child told his father, Prince Charles, that Harry's obsession with Meghan was "like something I'd never seen," adding that he "feels like I have lost my best friend."
Article continues below advertisement
Harry and William haven't been close in a long time — especially after the former told Oprah Winfrey about living in the U.K.
"There is no immediate possibility of any reconciliation," the expert added. "I mean, it's not wanted on either side. Too many bitter things have been said."