Meghan Markle & Prince Harry Did Prince William & Prince Charles 'A Favor By Jumping Ship,' Author Claims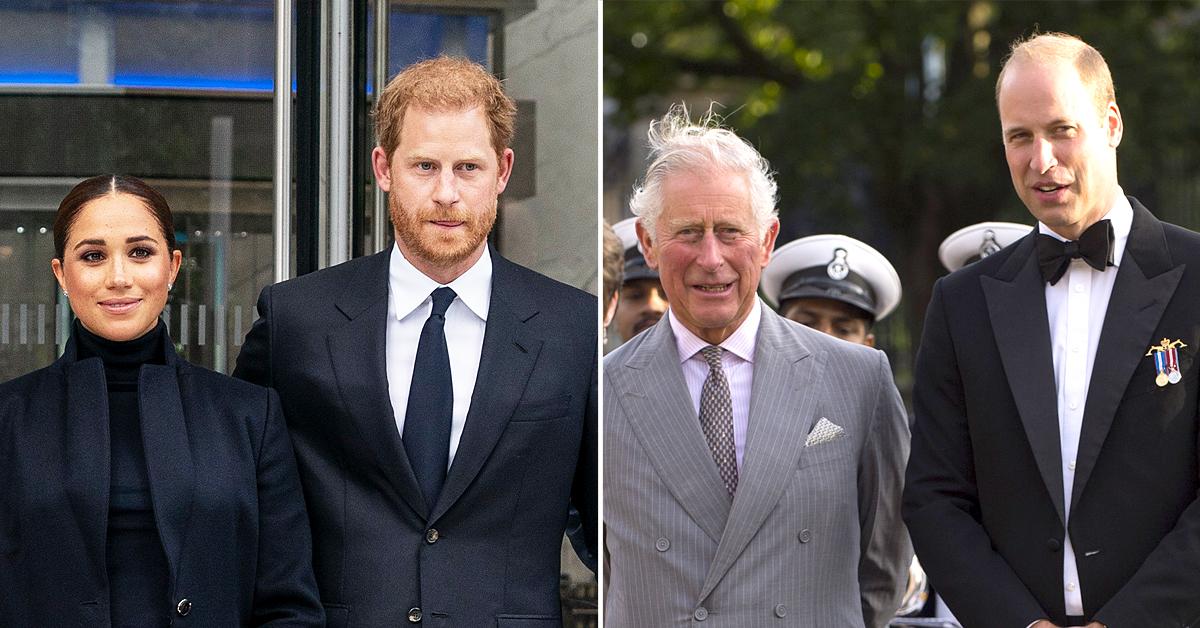 Though the royal family was sad to see Prince Harry and Meghan Markle leave, author Andrew Morton believes the move ended up helping Prince William and Prince Charles in the long run.
Article continues below advertisement
"I think the irony is that Prince Charles and Prince William saw themselves as being the leaders of the slimmed down monarchy," he told Salon.com. "In a way, Harry and Meghan have done them a favor by jumping ship, rather than being asked to walk the gangplank."
He continued, "They would've had a supportive role, and their position would've been progressively lower down the pecking order, as Louis, Charlotte and George all came into maturity. It's rather like Prince Andrew, who was at one point second in line for the throne. Now, he's way down the order. Meghan and Harry have got a generation to really make an impact. Then afterwards, it'll be, 'Oh, Meghan who?'"
Article continues below advertisement
The former actress, 40, and Harry, 37, moved to California in 2020 and never looked back. However, Morton claims that the two had been thinking about relocating for quite some time.
"I think that the narrative that they'd like to project is that they arrived in Los Angeles with a couple of suitcases and a cuddly toy and that was it. I think the reality is that they've been planning this move to Hollywood for some time, not necessarily where they were going to live," he said.
Article continues below advertisement
"But Meghan had been in talks with David Furnish, Elton John's husband, about Pearl," he shared, referring to Meghan's new animated series. "They had conversations with Jeffrey Katzenberg about his streaming service Quibi. Harry was very keen on Hollywood and was in conversations with Oprah Winfrey, secret conversations with her, way back in December 2018, whilst they were still about to move into Frogmore, taking on Commonwealth positions and so on. So, whilst the plan wasn't fully worked out, I wouldn't suggest that they were babes in the woods."
Ultimately, Morton has no doubt that Harry is loving his life now, and it will be interesting to see how his kids adjust to being U.S. citizens.
"Prince Harry's probably got more bathrooms to choose from than the Queen," he quipped. "I think what people haven't really taken onboard is that Lilibet is going to be the first ever American princess. Archie was born in the U.K. There's some debate about whether she's going to be christened in the U.S. or the U.K. If she's christened in the U.S., then I think America will embrace her as an American princess."