Prince Harry's New Memoir Will 'Focus On His Relationship With His Father & Brother,' Expert Claims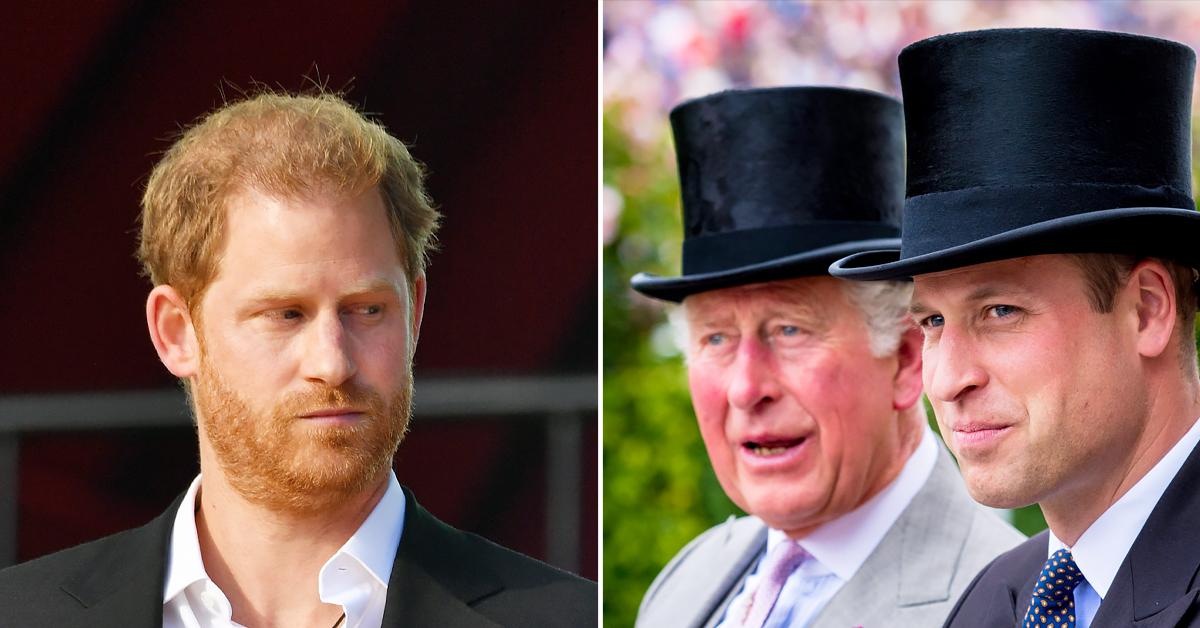 It's getting closer to the release of Prince Harry's memoir, and while the royal family is unsure what to expect, biographer Andrew Morton believes the red-headed royal "will focus on his relationship with his father and brother."
He continued, "Obviously, he will include his mother. One of the things that everybody has said about Harry is that he'll give a straight answer to a straight question. And that's what we can expect."
Article continues below advertisement
Morton previously suggested that the Prince of Wales will be upset with his youngest son's tome. "If I was Prince Charles, I'd be looking for a pile of coats to hide under," he told Us Weekly. "I think we're going to see Charles once more in the firing line."
Article continues below advertisement
In July, the 37-year-old announced his latest venture. "I'm writing this not as the prince I was born but as the man I have become. I've worn many hats over the years, both literally and figuratively, and my hope is that in telling my story — the highs and lows, the mistakes, the lessons learned — I can help show that no matter where we come from, we have more in common than we think," he said in a press release. "I'm deeply grateful for the opportunity to share what I've learned over the course of my life so far and excited for people to read a firsthand account of my life that's accurate and wholly truthful."
After talking with Oprah Winfrey about what his life was like before leaving the U.K., it's safe to say his brood is nervous for what other secrets he will spill.
"Ever since leaving royal life, Harry and Meghan have made claim after claim of how they allege they have been treated," an insider told the Daily Mirror. "They say that it is their truth but there is only ever one truth. Since their interview with Oprah, tensions have been running very high as much of what they said has since been proven to be unreliable at best. There is a now tsunami of fear among the royals over what Harry will write."