Prince William 'Made A Brilliant Speech' At Reception Honoring Princess Diana & 'Mentioned Harry By Name,' Source Dishes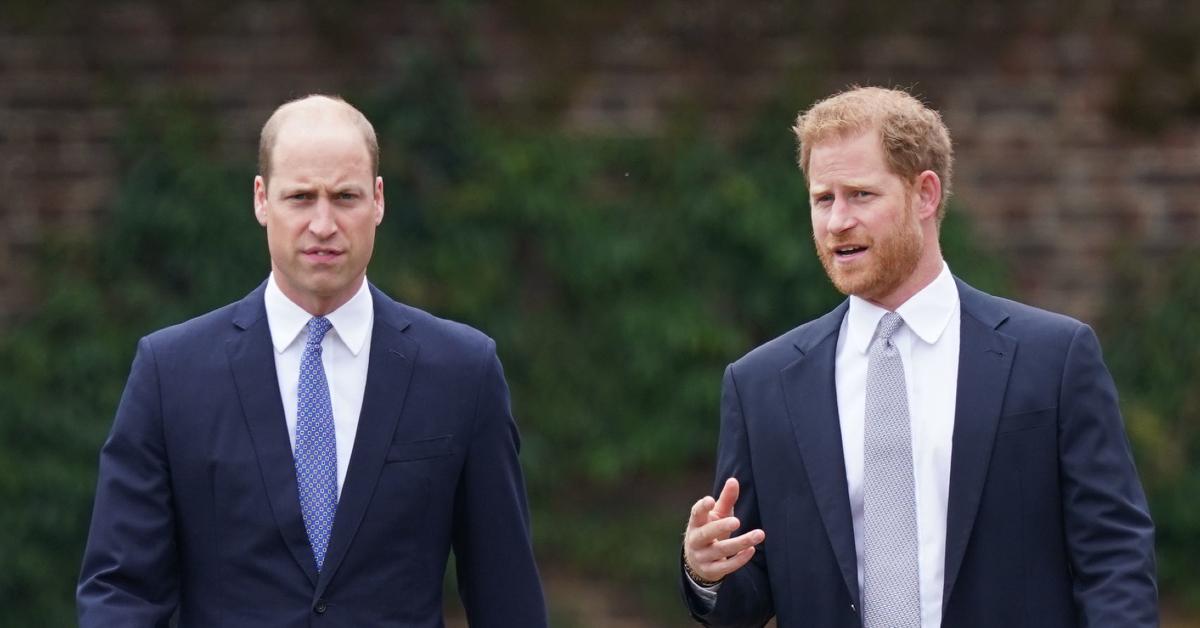 Are Prince William and Prince Harry friendly again? Perhaps! During a reception, which honored Princess Diana, the former suggested that the two are on better terms these days.
Article continues below advertisement
"William made a brilliant speech saying thank you from him and Harry and how happy they both were with the statue," a source told the Daily Mail. "He mentioned Harry by name."
It seems like the siblings haven't completely made up yet, though. "The brothers are barely on speaking terms, but it's clear the Princess Di statue has done some good," the insider added.
Article continues below advertisement
Article continues below advertisement
"Today, on what would have been our mother's 60th birthday, we remember her love, strength and character — qualities that made her a force for good around the world, changing countless lives for the better," they said in a statement. "Every day, we wish she were still with us, and our hope is that this statue will be seen forever as a symbol of her life and her legacy."
At the time, there was supposed to be a small party celebrating Diana's life, but due to COVID-19 restrictions, it was moved to the fall. This time around, Harry did not attend, which shocked many people.
Article continues below advertisement
"It is a great shame they are not coming. The longer they stay away the greater the rift and the more difficult it is to come back from. They don't come back and the rift continues," noted royal expert Penny Juror. "There is a lot of work to be done, it's a shame they can't come back. It shows they are not interested in making things work."
Royal expert Duncan Larcombe noted that it was a shame that the dad-of-two didn't fly in for the event.
Article continues below advertisement
"I think it's very sad that Harry didn't go, and I think he [would have been] sorely missed," he told OK!. "Obviously he lives a long way away now and we've still got travel restrictions, but it's entirely possible for him to fly back to the U.K., as he showed in July for the unveiling of the statue."