Prince William 'Broke The News' On Prince George's 7th Birthday That He Would Be King One Day, Author Claims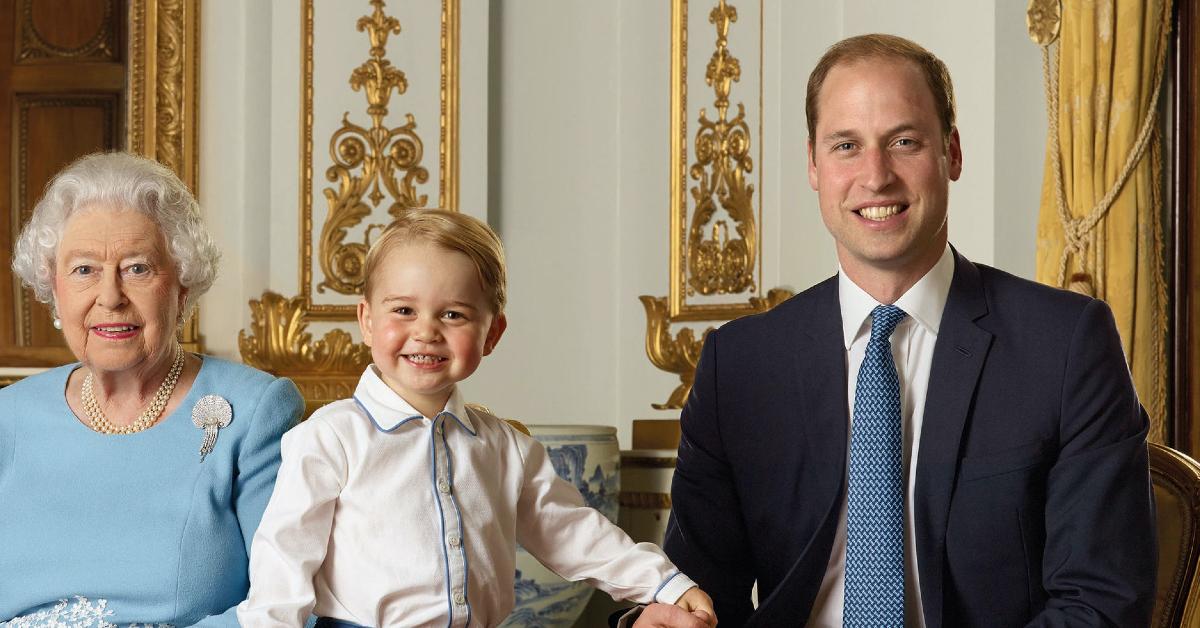 Now that's a birthday present! Prince William told his eldest son, Prince George, on his seventh birthday that he would one day take the throne, Robert Lacey claims in an updated version of his book Battle of Brothers: William, Harry and the Inside Story of a Family in Tumult.
Article continues below advertisement
"William has not revealed to the world how and when he broke the big news to his son. Maybe one day George will tell us the story himself. But sometime around the boy's seventh birthday in the summer of 2020 it is thought that his parents went into more detail about what the little prince's life of future royal 'service and duty' would particularly involve," the author writes.
William, 39, and Kate Middleton, 39, reportedly wanted to have a chat with George at that time because of "William's unhappiness at the haphazard fashion in which the whole business of his royal destiny had buzzed around his head from the start," Lacey notes.
Article continues below advertisement
The pair also told George that they wanted him to have a "normal upbringing," and they want the monarchy "to stay relevant and keep up with modern times," Lacey writes.
Article continues below advertisement
In 2016, William said he would decide when to tell George about his future within the royal family.
"There will be a time and place to bring George up and understand how he fits in the world," he said. "Right now it's just a case of keeping a secure and stable environment and showing him as much love as I can as a father."
Article continues below advertisement
However, apparently George — who is third in line to the throne — knew he would have more responsibilities than his other siblings, Princess Charlotte, 6, and Prince Louis, 3.
Article continues below advertisement
"I think George understands, like William did from a very early age, that he's different from his younger brother and sister and that he'll have a different future," royal expert Katie Nicholl said. "After all, he gets taken away to do photoshoots with Her Majesty the Queen, so he must notice he's been singled out. But I don't think William and Kate have made a big thing of saying to George, 'One day you will be King.'"
"They want to protect him from that moment, so it's an idea that's being introduced to him gradually," she continued. "The true enormity of what his life will one day be isn't something he's fully aware of yet."