Prince William & Kate Middleton Reveal Their 3 Children 'Miss Their Much Loved Grandfather & Great-Grandfather' Prince Philip In Touching Letter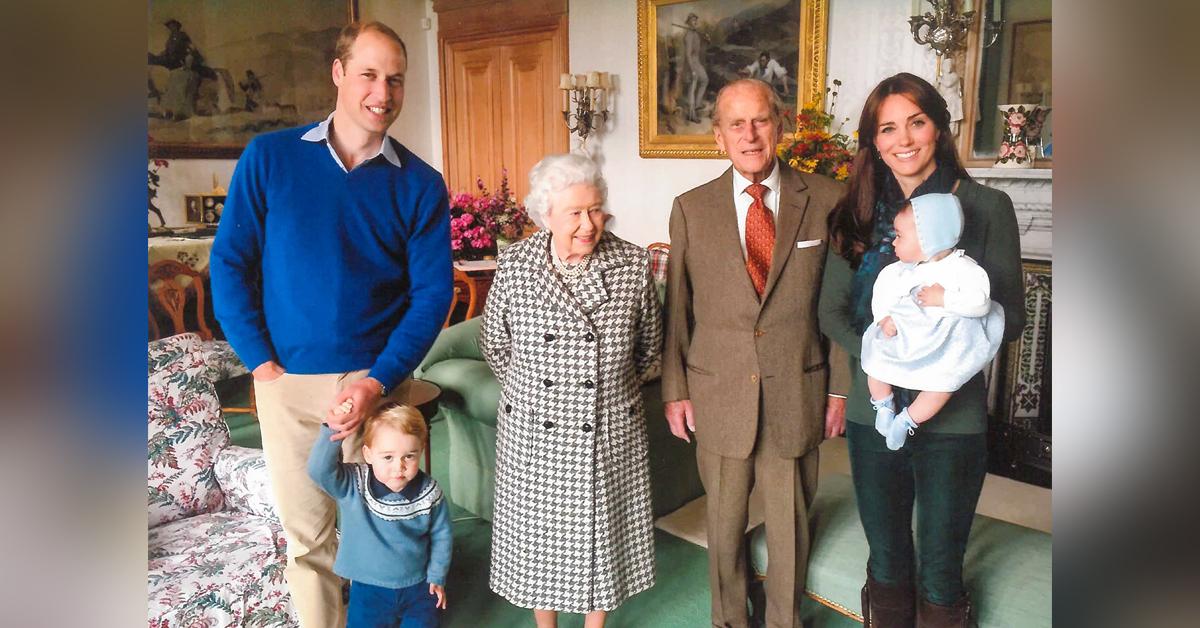 It's been one month since Prince Philip passed away, and Prince William, Kate Middleton and their three kids — Prince George, 7, Princess Charlotte, 6, and Prince Louis, 3 — are still thinking about him.
Article continues below advertisement
"The Duke and Duchess of Cambridge thank you for your kind words following the death of the Duke of Edinburgh," the letter, which was shared by an Instagram user, reads. "Their Royal Highnesses have been incredibly moved by the many thoughtful messages they have received in recent weeks."
Article continues below advertisement
It continued, "They will all miss their much loved grandfather and great-grandfather, but your message has provided great comfort at this difficult time."
Article continues below advertisement
Of course, people loved the sweet note. One person wrote, "Congratulations. Beautiful card 🖤," while another added, "Congratulations 👏🏼❤️." A third user added, "Gorgeous!!!!"
After Philip died on April 9 at 99 years old, William, 38, explained to his kids what was going on.
Article continues below advertisement
"William told George, Charlotte and Louis that Prince Philip has 'gone to heaven' and 'is an angel now,'" a royal insider explained. "They're still so young so he and Kate wanted to let them down gently."
"Naturally, the children are very upset, particularly George and Charlotte," the source added. "Louis is still very young and had only met Prince Philip a couple of times."
Article continues below advertisement
It seems like Philip really loved his great-grandchildren, as The Royal Family's official Instagram account uploaded a photo of the late Duke surrounded by the tots.
Article continues below advertisement
"The Queen and The Duke of Edinburgh surrounded by seven of their great-grandchildren at Balmoral Castle in 2018," the message read, adding that Kate took the photo.
Article continues below advertisement
"My grandfather's century of life was defined by service – to his country and Commonwealth, to his wife and Queen, and to our family," he began. "I feel lucky to have not just had his example to guide me, but his enduring presence well into my own adult life – both through good times and the hardest days."
Article continues below advertisement
"I will always be grateful that my wife had so many years to get to know my grandfather and for the kindness he showed her," he continued. "I will never take for granted the special memories my children will always have of their great-grandpa coming to collect them in his carriage and seeing for themselves his infectious sense of adventure as well as his mischievous sense of humour!"
"My grandfather was an extraordinary man and part of an extraordinary generation. Catherine and I will continue to do what he would have wanted and will support The Queen in the years ahead," he concluded. "I will miss my Grandpa, but I know he would want us to get on with the job."