Carole Middleton Encourages Grandchildren To 'Eat Healthy' By Having Them Plant And 'Pick Their Own' Veggies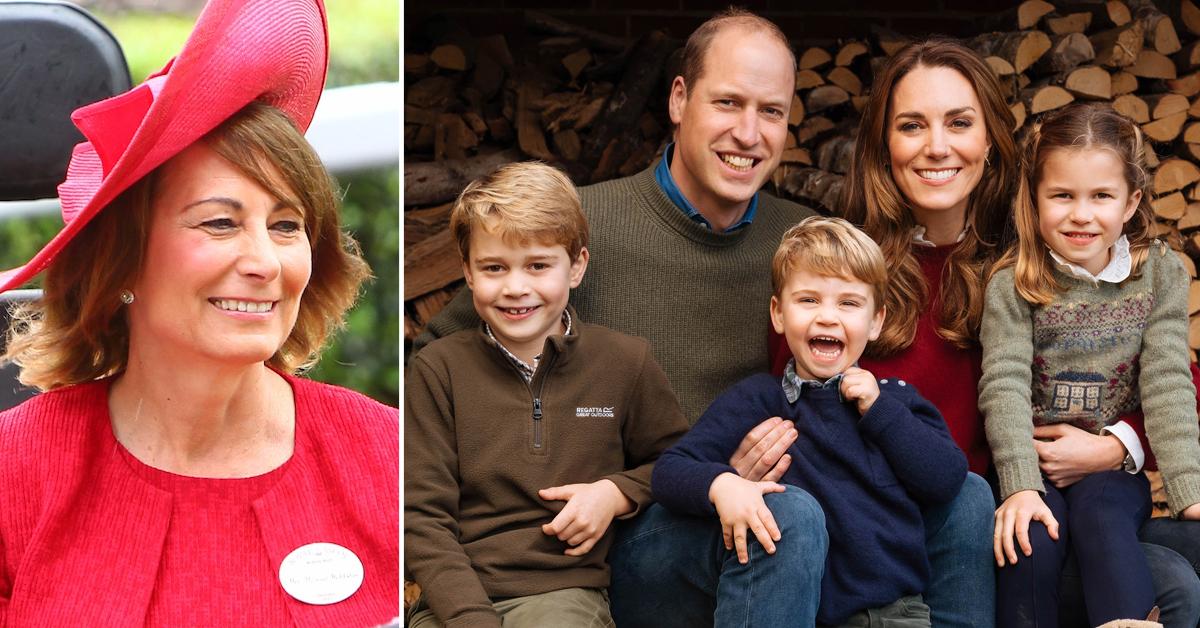 A love of the outdoors runs in the Middleton family!
Kate Middleton's mom, Carole, recently opened up about her gardening hobby, revealing she's teaching her grandchildren how to care for plants.
Article continues below advertisement
Article continues below advertisement
"If I'm doing planting with my grandchildren, I like to have it all laid out at 'activity stations' with their own little trowel and pot so they can get started immediately," she told Saga magazine. "It's no good calling children over to an activity, only for you then to have to fuss about looking for the right equipment and clearing a space. They'll soon lose interest and slope off."
Article continues below advertisement
The matriarch's green thumb was passed down to Kate, who helped design a garden for the 2019 Chelsea Flower Show.

The Palace shared that her three kids assisted in gathering "moss, leaves and twigs to help decorate" the area, which was also filled with shrubs, trees and fruit plants.
"I really feel that nature and being interactive outdoors has huge benefits on our physical and mental wellbeing, particularly for young kiddies. This is a natural, creative place for them to play," the mom-of-three said at the time. "I really hope that this woodland that we have created here really inspires families, kids, and communities to get outside, enjoy nature and the outdoors, and spend quality time together."