'Does He Want To Destroy His Family?': Prince Harry 'Risks Looking Like A Traitor' By Writing Explosive Memoir, Expert Claims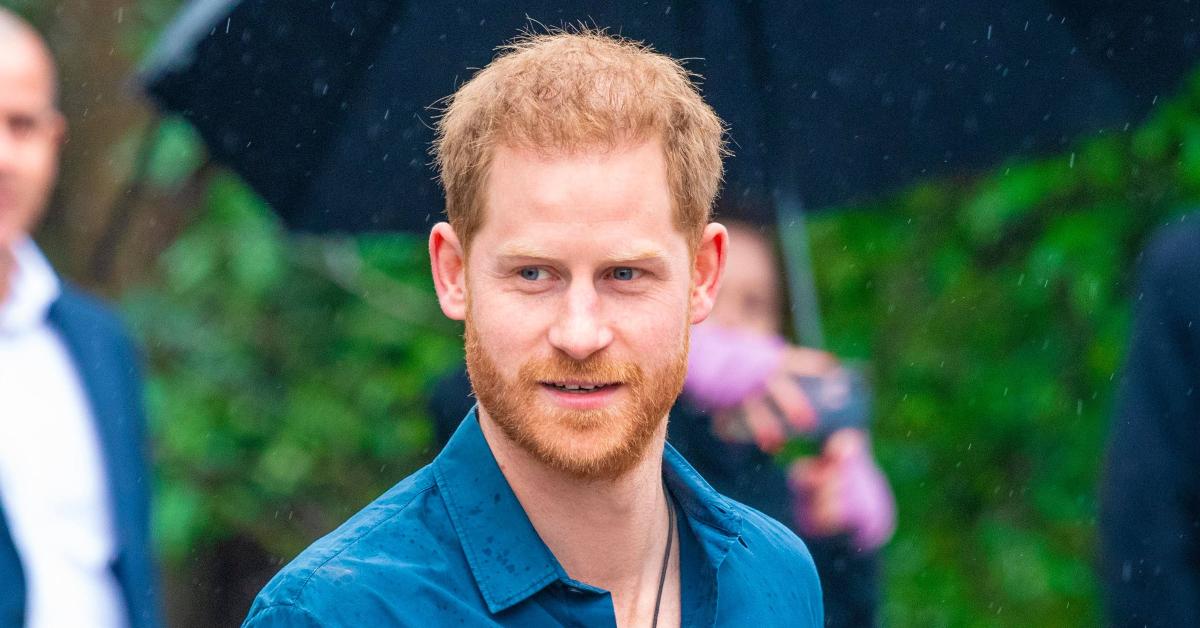 Prince Harry announced that he would be releasing a memoir about his life next year, but his latest endeavor has rubbed people the wrong way, as he hasn't stopped bashing his brood since he fled to the West Coast.
Article continues below advertisement
"The thing is that if it's going to be intimate, as he says, I feel he risks looking like a traitor to the royal family," royal expert Angela Levin said on Good Morning Britain. "I don't believe it's going to be all honey and sweetness, I think he's going to smash again. I don't know why, does he want to destroy his family? Does he feel so revengeful that he has to take yet another knock after Oprah and after Finding Freedom."
Levin wishes that the 36-year-old would focus on spending time with his two kids and wife Meghan Markle.
Article continues below advertisement
"I don't quite get it, why he doesn't want to move on, enjoy his life, he's making pots of money," Levin fumed. "He's in love with his wife, he's got two children, a girl and a boy. But why is he so negative about his past, he can't leave it alone. It's like a cat or dog, tearing at something to destroy it."
Article continues below advertisement
In March, Harry got candid about the royal family and admitted that he was not on good terms with his brother, Prince William, and father, Prince Charles.
"There's a lot to work through there. I feel really let down because he's been through something similar, he knows what pain feels like, and Archie is his grandson, but at the same time, I of course, will always love him, but there's a lot of hurt that happened and I will continue to make it one of my priorities to try and heal that relationship," he noted of his father. "But they only know what they know. I have tried to educate them from the process I have been educated."
Article continues below advertisement
"As I said before, I love him to bits, he's my brother – we've been through hell together, a shared experience but we are on different paths," he added about his sibling. "The relationship is space at the moment and time heals all things, hopefully."
Article continues below advertisement
On July 19, Harry revealed the news. "I'm writing this not as the prince I was born but as the man I have become. I've worn many hats over the years, both literally and figuratively, and my hope is that in telling my story — the highs and lows, the mistakes, the lessons learned — I can help show that no matter where we come from, we have more in common than we think," he said in a press release. "I'm deeply grateful for the opportunity to share what I've learned over the course of my life so far and excited for people to read a firsthand account of my life that's accurate and wholly truthful."
Now, it seems like Charles and William are on edge.
Article continues below advertisement