Queen Elizabeth Reportedly Invited Prince Harry To Lunch At Windsor Castle When He Visits The U.K. For Princess Diana's Statue Unveiling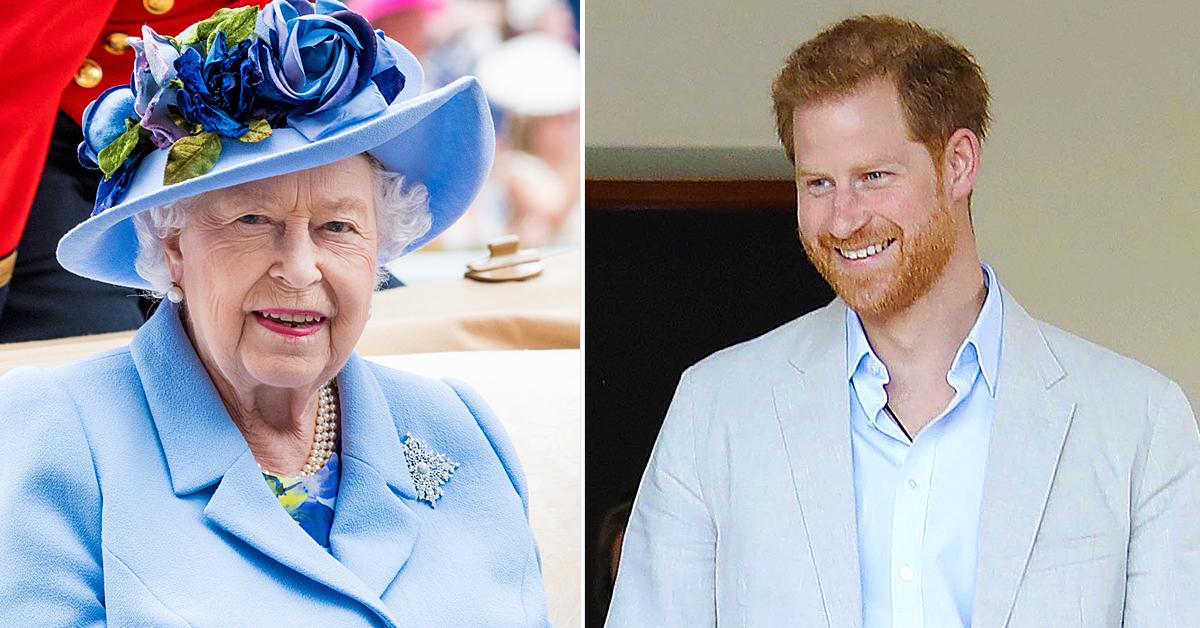 A step in the right direction? Queen Elizabeth reportedly invited her grandson Prince Harry to lunch at Windsor Castle when he flies to the U.K. for Princess Diana's statue unveiling in July.
Article continues below advertisement
"It's a typically magnanimous gesture by Her Majesty," a courtier told the Daily Mail. "The lunch will be a chance for them to talk things through."
According to the outlet, the 95-year-old matriarch asked Harry to meet with her before he and Meghan Markle welcomed their daughter, Lilibet Diana.
Article continues below advertisement
Although Harry flew home for Prince Philip's funeral in April, he didn't get a chance to chat with his grandmother. However, it seems like there will only be a short window for the red-headed royal and the Queen to talk about a whole slew of topics since the trip will supposedly be short and sweet.
Article continues below advertisement
"I think the family dynamic is pretty rock bottom I'm afraid," NBC royal commentator Daisy McAndrew said. "I would love to be saying they've all made up but there is no indication that's the case. We're expecting Harry to come over for the unveiling that would coincide with Diana's 60th birthday on July 1. The latest I've heard is that he's planning on flying in and flying out on the same day."
She added, "There's no suggestion that he will be bringing baby Lili, Meghan or Archie with him."
Article continues below advertisement
After Harry and Meghan announced the birth of their baby girl on June 6, he wasted no time making sure the Queen got to meet her!
Article continues below advertisement
"Meghan is now resting at home and she and Harry have already introduced the Queen to her great granddaughter via Zoom," an insider exclusively told The Royal Observer. "Since the couple moved to L.A., the Queen has become very familiar with Zoom. She talks to Harry, Meghan and Archie via technology, and now she is using it to meet her granddaughter. She is a very modern grandmother."
"This is the beginning of a new chapter within the family that will hopefully heal old wounds. Finally, there is hope that the family can reunite," an insider added. "No one knew it at the time, but when Archie was born, Harry and Meghan were so angry with the family that they wanted nothing to do with them moving forward. That is why they broke all traditions and went with a totally new royal name. Now things have changed and they both very much want their daughter to be part of the family, which is why they chose the name Lilibet, the Queen's childhood nickname."