'It Is Just A Non-Stop Rollercoaster': Queen Elizabeth, Prince Charles & Prince William 'Must Be In Despair' Over Prince Harry's New Memoir, Expert Claims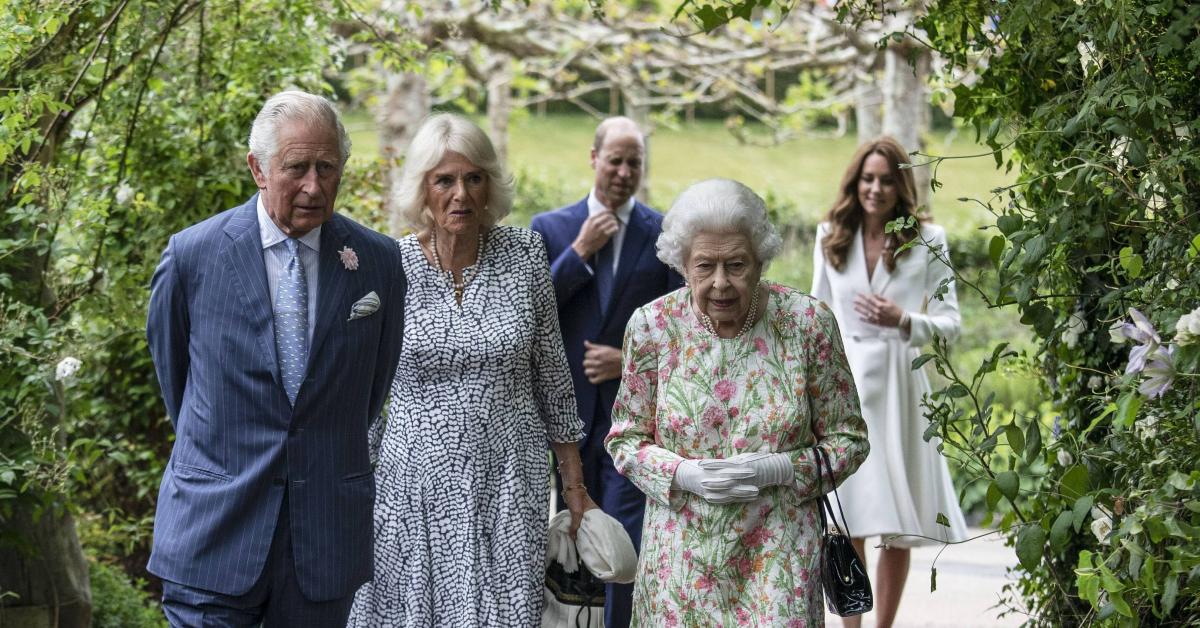 While some may be excited for what Prince Harry will say in his upcoming memoir, the royal family can't say the same.
Article continues below advertisement
Ever since the red-headed royal, 36, moved to the U.S. in 2020, he hasn't stopped talking smack about what life was like behind closed doors.
"The Queen, Prince Charles and Prince William must be thinking: 'When is this ever going to end?'" royal expert Phil Dampier — who writes a weekly column for The Royal Observer — told The Sun.
Article continues below advertisement
"It is just a non-stop rollercoaster of output from [Harry and Meghan]. They must be in despair," he added. "It just makes you wonder what's coming next."
Article continues below advertisement
"I'm writing this not as the prince I was born but as the man I have become. I've worn many hats over the years, both literally and figuratively, and my hope is that in telling my story — the highs and lows, the mistakes, the lessons learned — I can help show that no matter where we come from, we have more in common than we think," the red-headed royal said in a press release. "I'm deeply grateful for the opportunity to share what I've learned over the course of my life so far and excited for people to read a firsthand account of my life that's accurate and wholly truthful."
Article continues below advertisement
Since Harry hasn't been on the best terms with his brother and father, Dampier believes "this book is not going to make the rift any better."
Article continues below advertisement
"Clearly it is as bad as ever. If he was healing the rift with his family, particularly his brother, he wouldn't be coming out with this book, which is clearly going to cause more hurt," he added.
The 95-year-old matriarch will also be celebrated at the Platinum Jubilee, which will take place next year.
"To release his book in the same year as that is disrespectful," Dampier shared. "If Harry had any intention to patch things up, he would appreciate that the next year should be really concentrated on the Queen's Platinum Jubilee. The timing couldn't be worse."