Prince Harry & Queen Elizabeth II Spoke Privately At Least Twice During His U.K. Visit, 'It Was Very Much A Family-Focused Period Of Time,' Insider Shares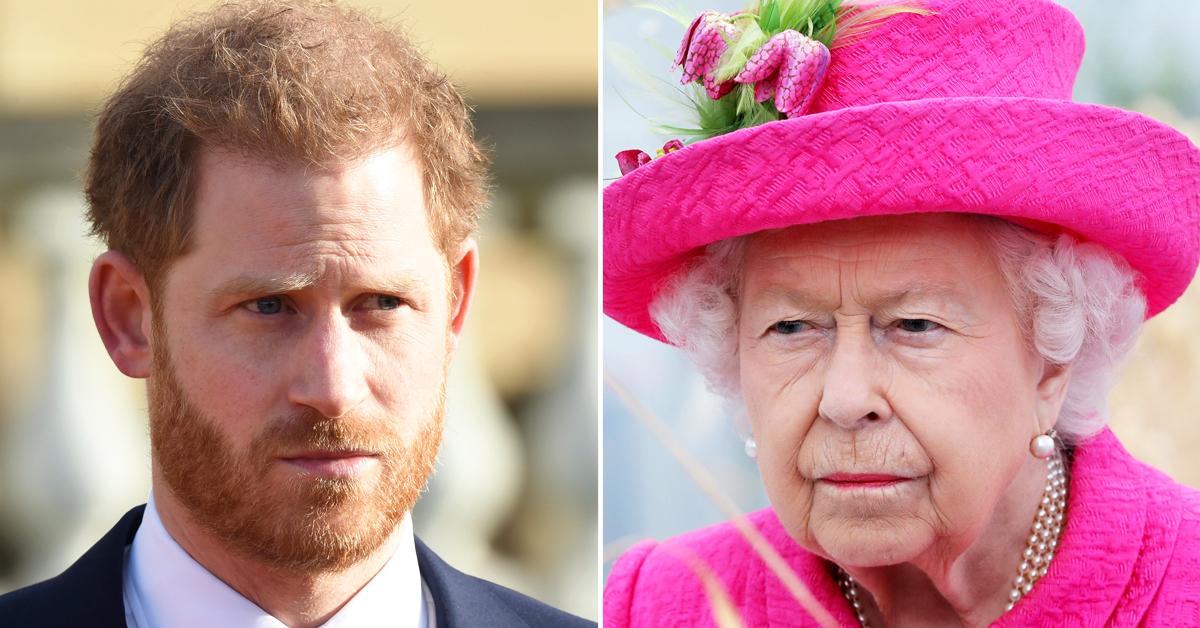 Article continues below advertisement
"The love and respect he has for his grandmother will always be unwavering," a source previously said about their close relationship.
Article continues below advertisement
Following Philip's funeral on April 17, Harry also spoke with his brother, Prince William, and father, Prince Charles, behind closed doors. However, it seems like peace talks were not discussed, the outlet reported.
"This trip was to honor the life of his grandfather and support his grandmother and relatives," a source close to Harry explained. "It was very much a family-focused period of time. Saturday broke the ice for future conversations but outstanding issues have not been addressed at any great length. The family simply put their issues to one side to focus on what mattered."
Article continues below advertisement
Article continues below advertisement
"They were very tense as they walked into that chapel," royal expert Katie Nicholl said of the brothers. "As they came out of it, you could see some tension diffused. And I think that was largely down to the Duchess of Cambridge, who made a point of speaking to Harry and when she did that, you can see them visibly relax."
Nicholl continued, "It's always been my understanding that behind the scenes, Kate has tried very hard to forge a rapprochement and act as a peacemaker between William and Harry. She loves Harry. She says that she is the sister that he never had. She has been heartbroken to see them fall out, and I think she is one of the few people, one of the few family members who would actually be able to push the brothers together, which she did in a very subtle way, but was very effective."