Prince Harry 'Felt Ambushed' By Prince Charles & Prince William During Their 'Unscheduled' Meeting, 'Harry Has A Long List Of Demands,' Insider Reveals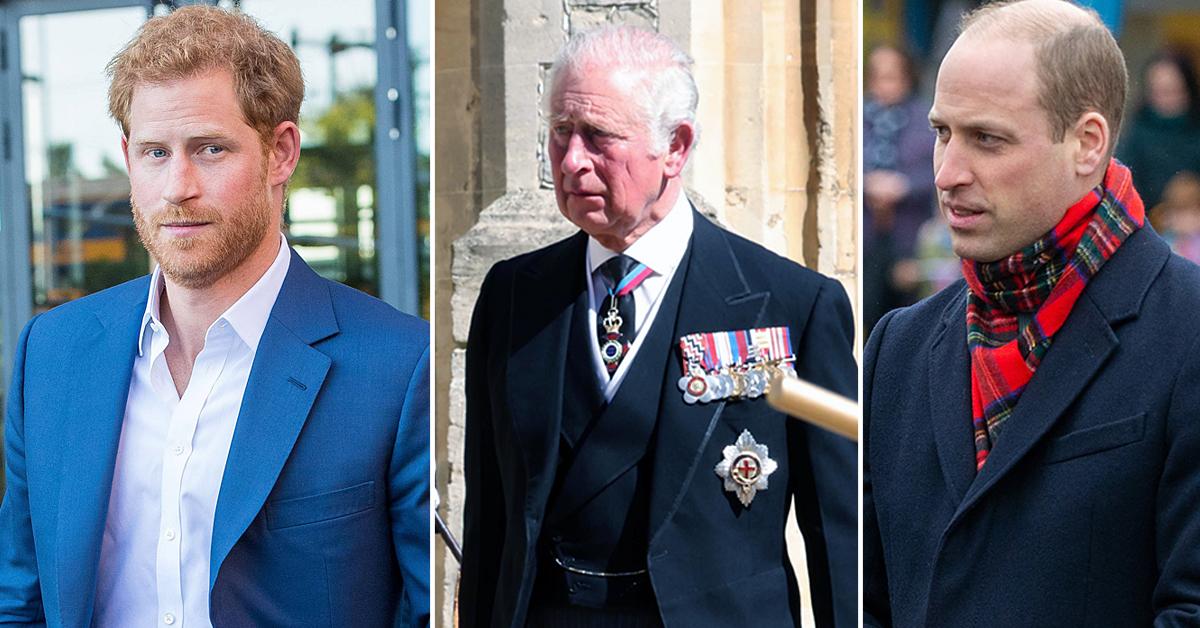 Following the funeral of Prince Philip, Prince Harry met with his father, Prince Charles, and brother, Prince William, behind closed doors at Windsor Castle for two hours to try and fix the royal rift in the family. However, things did not go well.
Article continues below advertisement
"The meeting after the family laid Prince Philip to rest was not scheduled. Harry felt ambushed by his dad and brother which is no way to start a peace process," a source exclusively told Radar. "Harry has a long list of grievances and demands and isn't willing to negotiate or talk about the future without [his wife] Meghan Markle being part of the process."
Article continues below advertisement
"Now to you negotiate peace with a couple who are willing to burn the whole place down?" a palace source told the outlet. "Harry and Meghan think they are coming to the table in a position of power and they have nothing else to lose. Everything from titles, to money, to security has already been taken away. If the family is serious about making peace, they could start by returning everything they removed."
Article continues below advertisement
Kate Middleton played "peacemaker" between William and Harry after the service when the brothers were spotted chatting, but she made it clear that she doesn't want to be part of the negotiations going forward.
"Kate wants what is best for her husband and the royal family. She loves Harry but doesn't get involved in this sort of stuff," the insider added. "It isn't Kate's place to decide which family members get titles and money."
Article continues below advertisement
Now, Harry is getting ready to leave the U.K. to fly home to his wife, who is pregnant with baby No. 2, and it looks like he won't have another chance to speak to his father and brother in person for a while — especially because they want to do it behind closed doors.
"They are being protective of one another — no one wants anything private being reported back to anyone. Nobody wants anything out there," another insider revealed.