Prince Harry & Prince William Wore Matching Navy Suits At Princess Diana's Statue Unveiling As A Tribute To Their Late Mother, Royal Expert Claims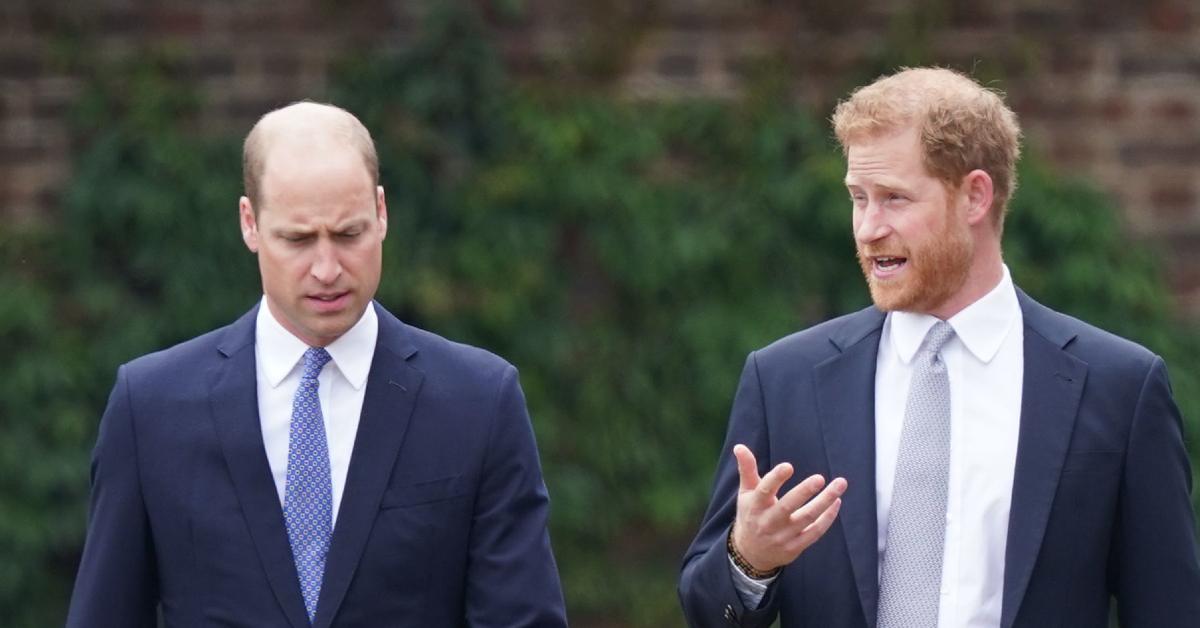 Prince William and Prince Harry got together on July 1 to honor their late mother, Princess Diana — and the boys even wore navy suits on purpose, an expert believes.
Article continues below advertisement
"You might have noticed they were both wearing navy suits and Harry has been stuck to his gray suit ever since he met Meghan [Markle]," Richard Eden told Palace Confidential. "I think she suggested, 'You look good in gray,' and he's always worn it but on this occasion he wore navy. That was Diana's favorite suit for a man, it was navy."
"If you look at Prince Charles at her funeral, he didn't wear black, he wore a navy suit and that's because Diana liked him best in navy," he added. "There was definitely significance in that I think."
Article continues below advertisement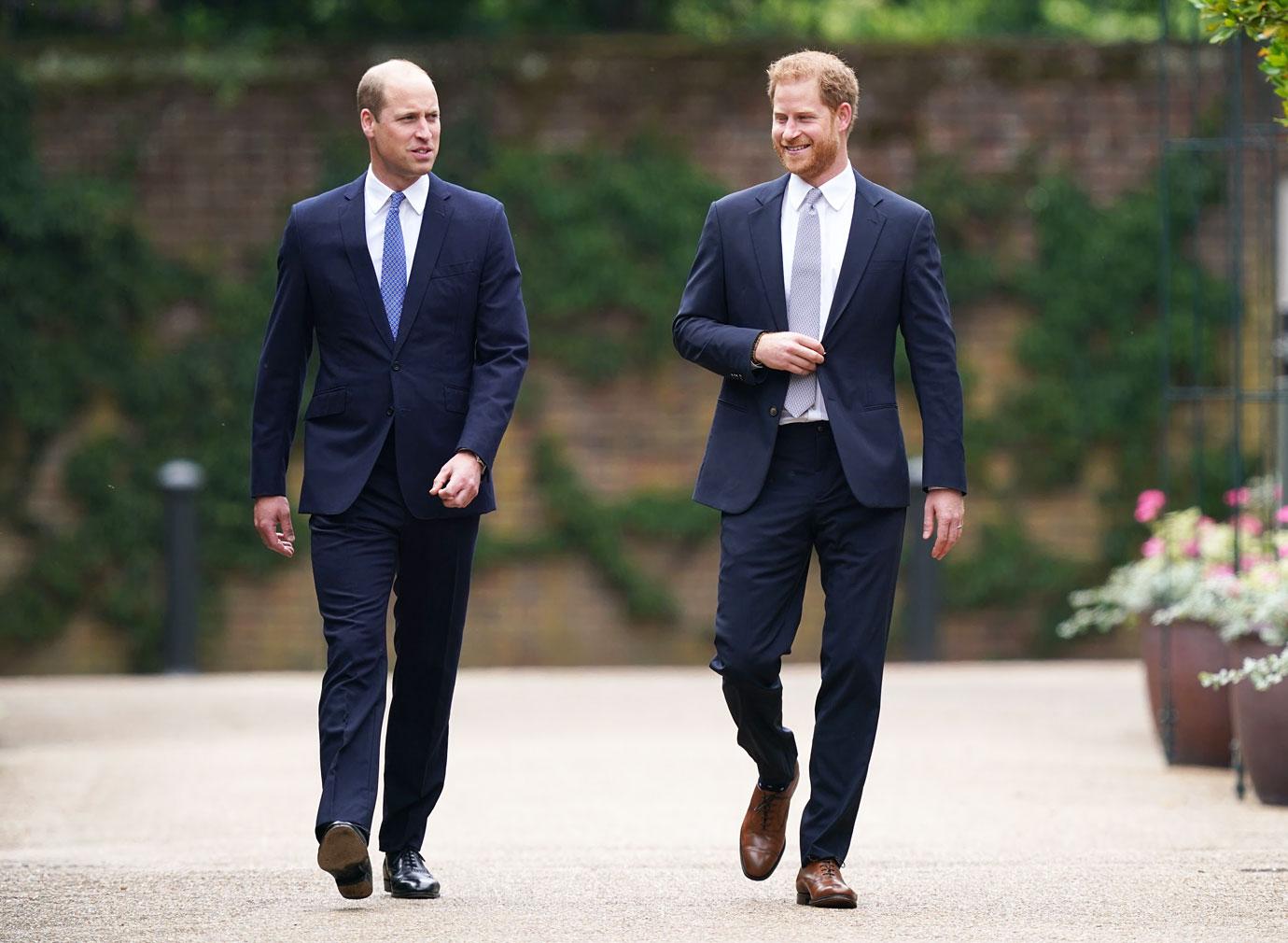 Article continues below advertisement
The siblings — who have not been on the best terms lately — put on a united front at the statue unveiling, but it seems like things are still tense between them.
"Despite William and Harry coming together this week for the sole cause of commemorating their mother's legacy, Harry is very much on the outside," an insider told The Mirror. "They put on a show, did what they had to do to make sure the day went without a hitch and said goodbye. It was nothing more, there was nothing to discuss. Things are still far too raw for William and other members of the family to entertain Harry, so it's best to let things lie for the moment."
Article continues below advertisement
"On the one hand you have Diana's family, as well as members of the royal family, who will be holding on to any crumb of hope that the two brothers will repair their relationship and on the other some definitely feel the damage is done," the source said.