Prince Charles 'Feels Tortured' By Prince Harry's 'Constant Digs And Wishes He'd Just Let It Drop,' Insider Reveals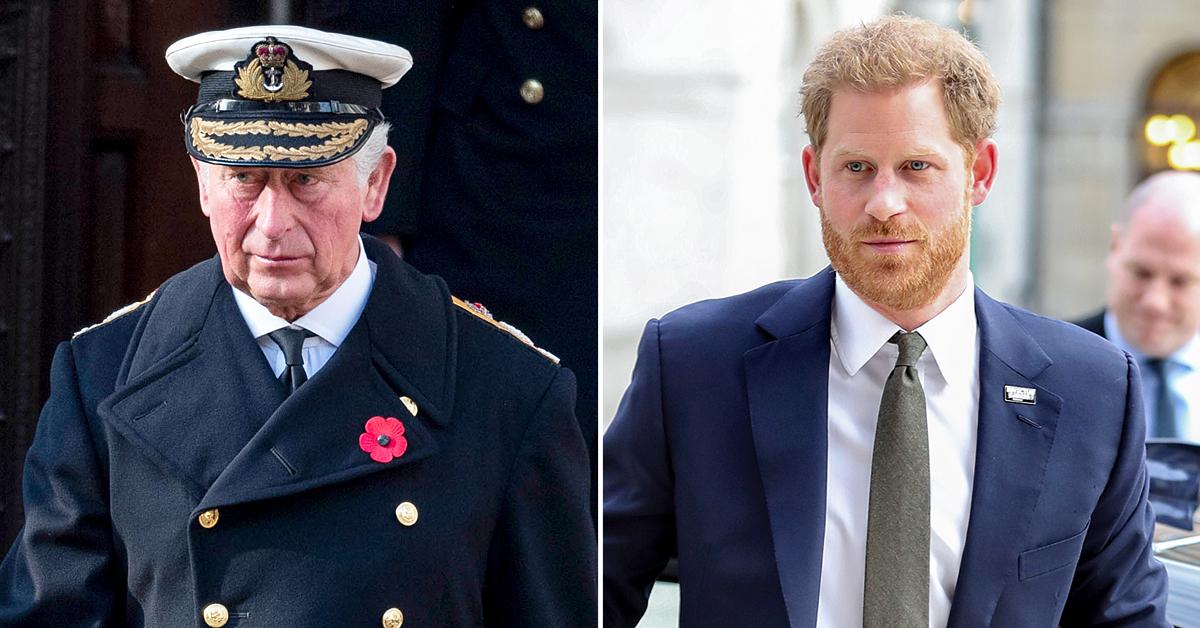 It's safe to say that Prince Charles has had enough! Prince Harry keeps revealing details about his life at the Palace, which his father is not happy about.
Article continues below advertisement
"Charles is boiling with anger and feels tortured by Harry with his constant digs. He wishes he'd just let it drop," an insider told Us Weekly. "The general consensus within the royal family is to ignore Harry's behavior, to avoid fanning the flames, but Charles is finding it hard to hold back. He really wants to defend himself."
In Harry's new docuseries, The Me You Can't See, he revealed that after Princess Diana's death, he was struggling, but his family did not support him during that time.
Article continues below advertisement
"My father used to say to me when I was younger, he used to say to [Prince] William and I, 'Well, it was like that for me, so it's gonna be like that for you.' That doesn't make sense," he said. "Just because you suffered, it doesn't mean that your kids have to suffer. In fact, quite the opposite. If you suffered, do everything you can to make sure that whatever experiences, negative experiences that you had, you can make it right for your kids."
Article continues below advertisement
"Family members have said just play the game and your life will be easier. But I have a hell of a lot of my mum in me," he declared. "I feel as though I am outside of the system but I'm still stuck there. The only way to free yourself and break out to tell the truth."
"If your parents don't want to talk about it, and your friends can't remind you about it, there's no reason why you shouldn't say, 'Hang on a second, I may be the product of my upbringing,'" he added.
Article continues below advertisement
Article continues below advertisement
"When it comes to parenting, if I've experienced some form of pain and suffering because of the pain and suffering that perhaps my father or parents suffered. I'm gonna make sure I break that cycle so that I don't pass it on," Harry said on Shepard's podcast.
This is hardly the first time Charles wishes he could have responded to Harry's interview.
After Harry chatted with Oprah Winfrey in March, his father and brother thought "it was thoughtless and irresponsible of Harry to once again shade The Firm so soon after Prince Philip's death, while the Queen is still mourning the death of her husband," another source said.