Prince Harry Will 'Get His Head Bitten Off' By Meghan Markle If He Reconciles With Prince William, Royal Expert Predicts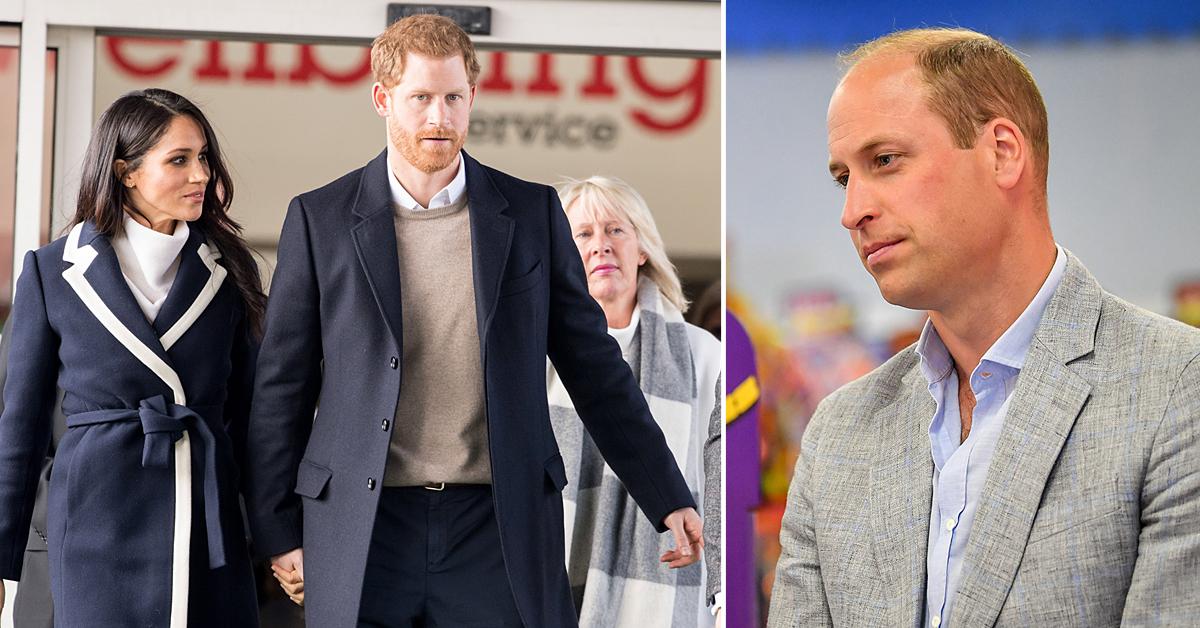 Though Prince Harry will have the chance to try and make amends with Prince William at the July 1 unveiling of Princess Diana's statue, royal expert Hugo Victers believes he'll never make a move because he fears that wife Meghan Markle will react badly.
Article continues below advertisement
"I don't know what they can do under the present circumstances. Harry has got to wake up to what's going on. It's a very unpleasant situation and I don't think it's going to be the right moment this week," he explained to The Express. "Harry is so under the thumb of Meghan it is not really possible until he emerges from that."
Article continues below advertisement
Though some thought the occasion would help bring the siblings back together, that doesn't seem to be happening. Harry returned to the U.K. last week and is quarantining at Frogmore Cottage, and it's been said that the pair don't have any plans to meet up before the event.
"There have not been any personal chats or proper talks, just a very brief and minimal exchange of text messages," an insider claimed. "The relationship is still very much strained and there's no sign yet that there will be any sort of coming together any time soon."