Prince Harry Intended To Have Dinner With Prince Charles During His Latest U.K. Trip, But It's 'Unclear' If It Ever Happened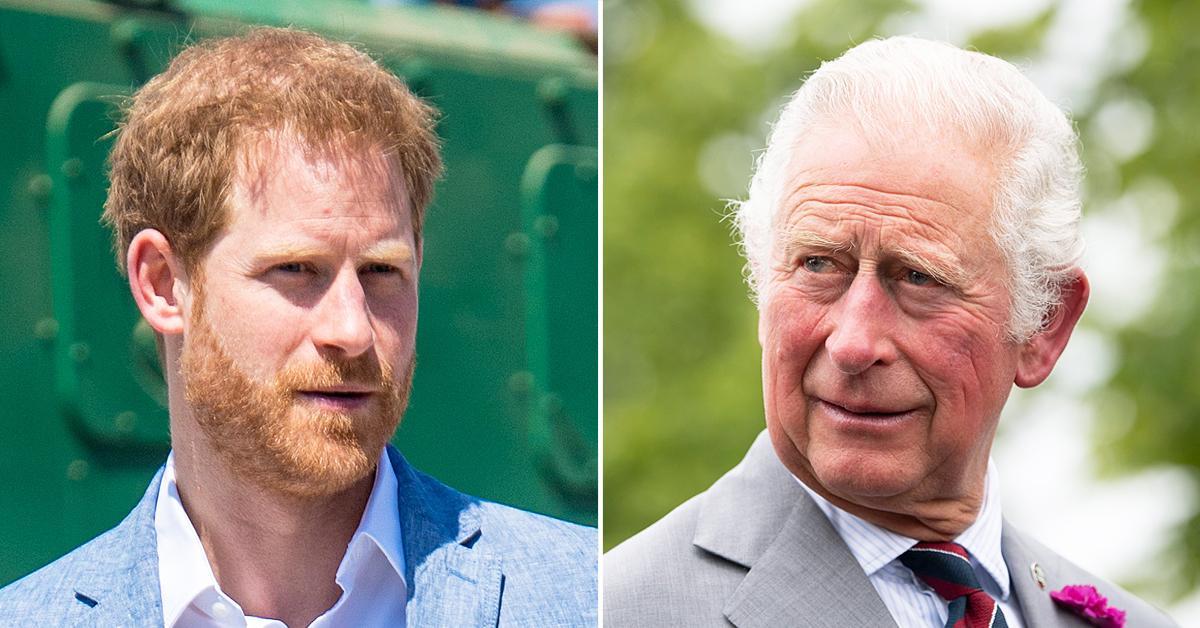 When Prince Harry returned to the U.K. in late June to unveil a statue of Princess Diana, he and estranged brother Prince William put on a happy, united front.
Now it's also being reported that the Duke of Sussex was also supposed to meet up with their father, Prince Charles, for a secret dinner.
Article continues below advertisement
"I'm told Charles – who was reportedly in Scotland while the ceremony took place at Kensington Palace – intended to travel back to London to thrash things out with Harry, following the fallout from the explosive interview the Duke and wife Meghan [Markle] gave to Oprah Winfrey," Charlotte Griffiths shared with the Daily Mail.
Article continues below advertisement
Regardless of whether or not the meeting actually took place, "the suggestion that the pair were willing to forge a plan to meet suggests at least a little thawing in relations between Harry and the rest of the Royal Family," noted Griffiths.
The pair's relationship has been strained since Harry and Meghan left the royal family last year and gave an interview that shaded the British brood.
In particular, Harry suggested that his dad didn't do anything to help him work through the mental health issues he developed when he was younger.
Article continues below advertisement
"That doesn't make sense," he noted. "Just because you suffered that doesn't mean that your kids have to suffer, in fact quite the opposite. If you suffered, do everything you can to make sure that whatever negative experiences that you had you can make it right for your kids."
The Duke of Sussex also said that his father cut him off financially, in addition to other damaging claims.