Prince Charles 'Will Be Relieved' That Meghan Markle & Prince Harry Are 'Off His Payroll Now,' Expert Claims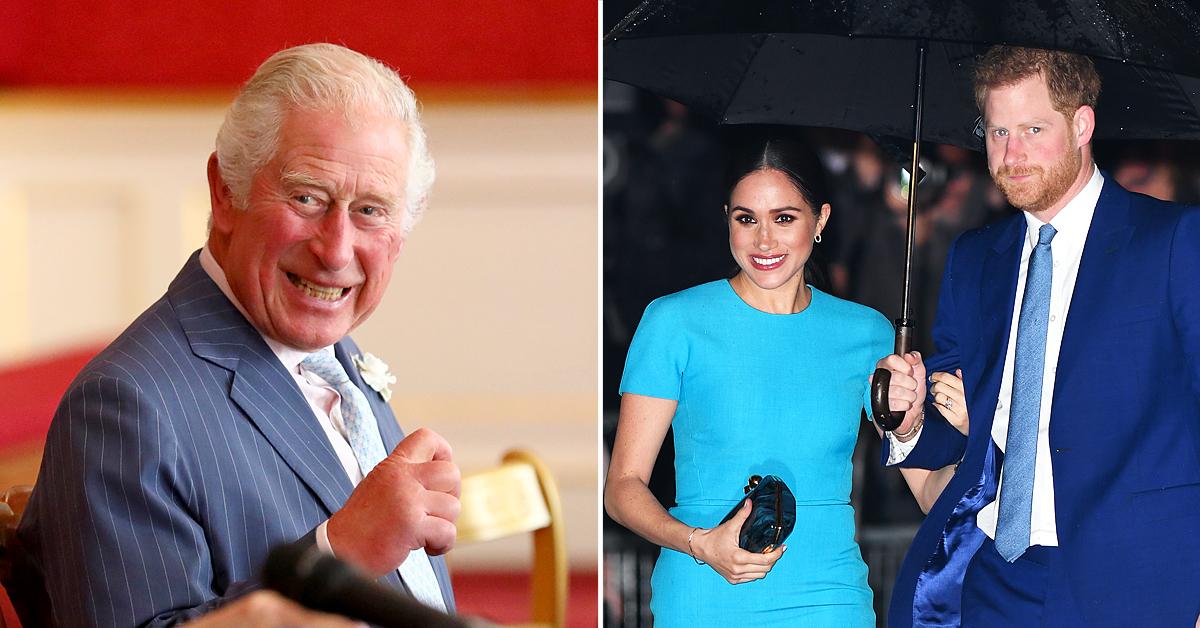 Now that Prince Charles no longer financially supports Meghan Markle and Prince Harry since they are not part of of the royal family anymore, it's safe to say the future King is content with the decision.
Article continues below advertisement
"I imagine Prince Charles will be relieved as they will be off his payroll now, and the British public will be relieved because they can pay back what they owe now on Frogmore Cottage, so it's a win-win situation," royal biographer Ingrid Seward told the Daily Mail.
In March, Harry, 36, claimed that his father cut him off financially when he decided to move his family to California.
Article continues below advertisement
Article continues below advertisement
According to the documents, Charles gave out a total of £4.45 million (over $6 million USD) between Harry, Meghan, Prince William and Kate Middleton.
Charles stopped covering Meghan and Harry's expenses last summer.
Article continues below advertisement
Even though Harry's remarks during the Oprah Winfrey interview could have been interpreted as misleading, the couple clapped back, and a spokesperson said "it's inaccurate to suggest that there's a contradiction."
"The Duke's comments during the Oprah interview were in reference to the first quarter of the fiscal reporting period in the UK, which starts annually in April," they said. "This is the same date that the 'transitional year' of the Sandringham agreement began and is aligned with the timeline that Clarence House referenced."
Article continues below advertisement
Biographer Omid Scobie also defended the couple.
"Despite some confusing reports, Prince Charles and Prince Harry's timelines for the period the Sussexes' financial support ended are the same," he said. "Clarence House says funding continued until last summer (Q1 of the UK's fiscal year is April to June) and Harry told Oprah the same."
Article continues below advertisement
Still, royal biographer Angela Levin was agitated as to why Meghan and Harry would make a big stink about their financial woes.
"My only way of walking through this is that he and Meghan thought the £3million to £4million that his father gave them to help set them up was absolutely nothing and they needed loads more," she said on talkRADIO. "That's the only excuse I can make for what otherwise is a blatant lie."