'So Sad': Former Royal Chef Likens Prince William & Prince Harry's Rift To Princess Diana & Prince Charles' Troubled Marriage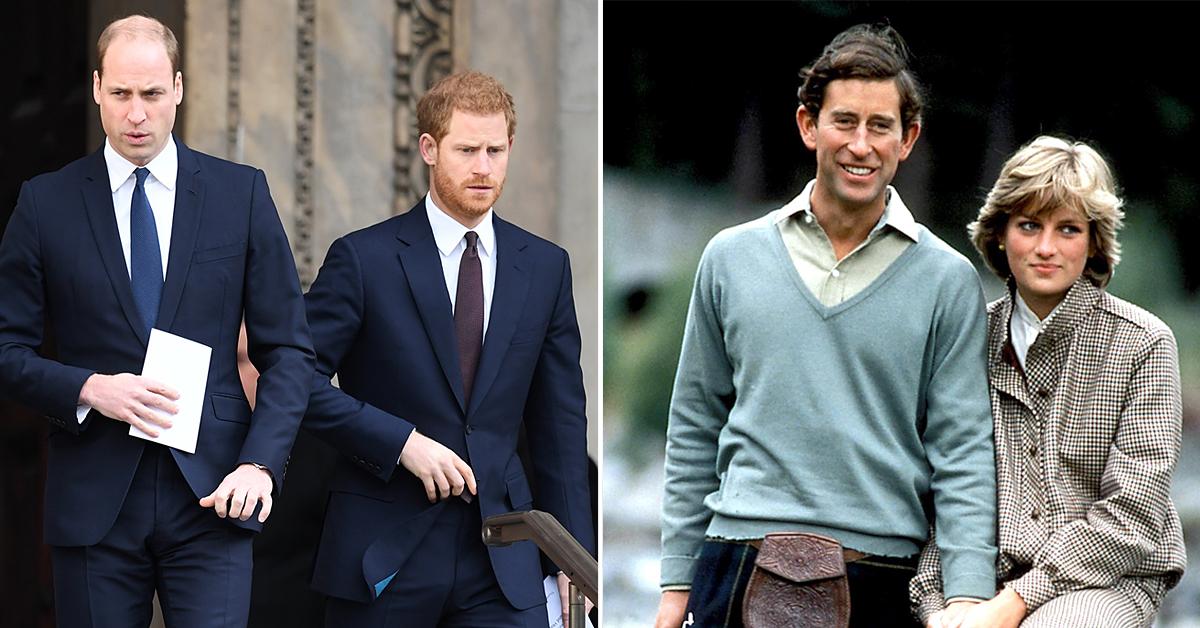 In just two days, estranged brothers Prince William and Prince Harry will attend the unveiling of Princess Diana's statue at Kensington Palace. The event will mark just the second time in over a year that the siblings will come face-to-face — a fact that's hard for former royal chef Darren McGrady to think about.
Article continues below advertisement
"Oh the irony. William and Harry attending an event that neither will be comfortable the other one is there," he tweeted. "Just like their parents Prince Charles and Princess Diana a few years earlier."
While the exes shared two kids together, there was often trouble in the romance, and the pair divorced in 1996.
Article continues below advertisement
Though Harry arrived in the U.K. last week, sources claimed the brothers have no intention of meeting up beforehand to try and hash things out.
"Neither are offering an olive branch," a pal shared with The Sunday Times. "I fear it will be the same as at Prince Philip's funeral, a nod of recognition and that's about it."
Article continues below advertisement
"He can't just forgive Harry for throwing the royals under the bus at the flick of a switch," the insider explained. "Maybe he'll feel differently when they come face to face and see each other in person, but it's looking highly unlikely."
Due to COVID-19 restrictions, only a few people will join Harry and William at the July 1 ceremony, but author Andrew Morton believes Diana would be in tears if she saw how icy her sons were towards each other.
"Diana said to me quite clearly on several occasions that she saw Harry as the wingman for William in what would be a very solitary, somber job as future king," he shared. "She would have been very upset at the way these two have split apart."