Prince Edward Visits Prince Philip's Funeral Site With Wife Sophie & Daughter Lady Louise As Tributes Pour In — Watch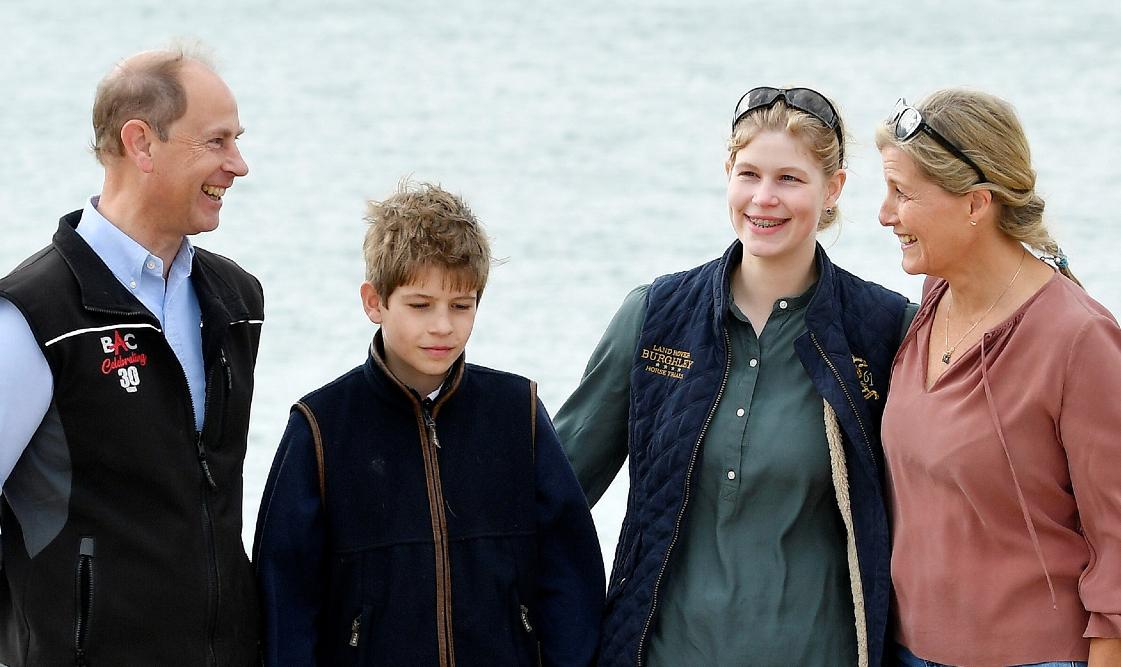 Prince Edward made sure to visit his father Prince Philip's funeral site on Friday, April 16, ahead of the ceremony, which will take place the next day at St George's Chapel.
Article continues below advertisement
During the visit, Philip and Queen Elizabeth's youngest son, in addition to his wife, Sophie, Countess of Wessex, and their 17-year-old daughter, Lady Louise, looked around at the many tributes that were left for the royal family.
In photographs, the trio looked touched by the flowers and letters that were left outside for the late Duke. In one picture, Sophie is seen kneeling down to read cards, while her daughter looks over her shoulder.
Article continues below advertisement
Article continues below advertisement
On Thursday, April 15, Prince Charles and his wife, Camilla, Duchess of Cornwall, visited the gardens of Marlborough House in London to see the public's uplifting and sweet messages. In a video clip, the two looked like they were overwhelmed by all of the support.
Article continues below advertisement
One card from "Marian & Marum" read: "Your memory will never fade. Rest in Peace."
"Words cannot even begin to express our sorrow. You are in our prayers," a second message said.
Article continues below advertisement
Article continues below advertisement
"Reading just some of the wonderful memories you have shared about your experiences of the Duke of Edinburgh's Award and, in some cases, of meeting my father, has been truly uplifting. I think I may have said once that he was a man that once met, never forgotten," he said in a statement.
He continued, "He had a unique ability to make a lasting impression in a remarkably short time. I, like all my family, have a lifetime of lasting impressions, inspiration, shared passions and love. He may have departed this world, but his spirit and ethos lives on through his Award, through each and every life touched, transformed, inspired; then, now and in the future. Thank you one and all for helping to create such an extraordinary tribute."
Article continues below advertisement
"However much one tries to prepare oneself for this it's still a dreadful shock and we're still trying to come to terms with that," he shared.
"And it's very, very sad. But I have to say that the extraordinary tributes and the memories that everybody has been able to share have been so fantastic. It just goes to show, he might have been our father, grandfather, father-in-law but he meant so much to so many other people," he continued.