'I Miss My Father Enormously': Prince Charles Shares Sweet Message About 'Special' Prince Philip 1 Day After His Death — Watch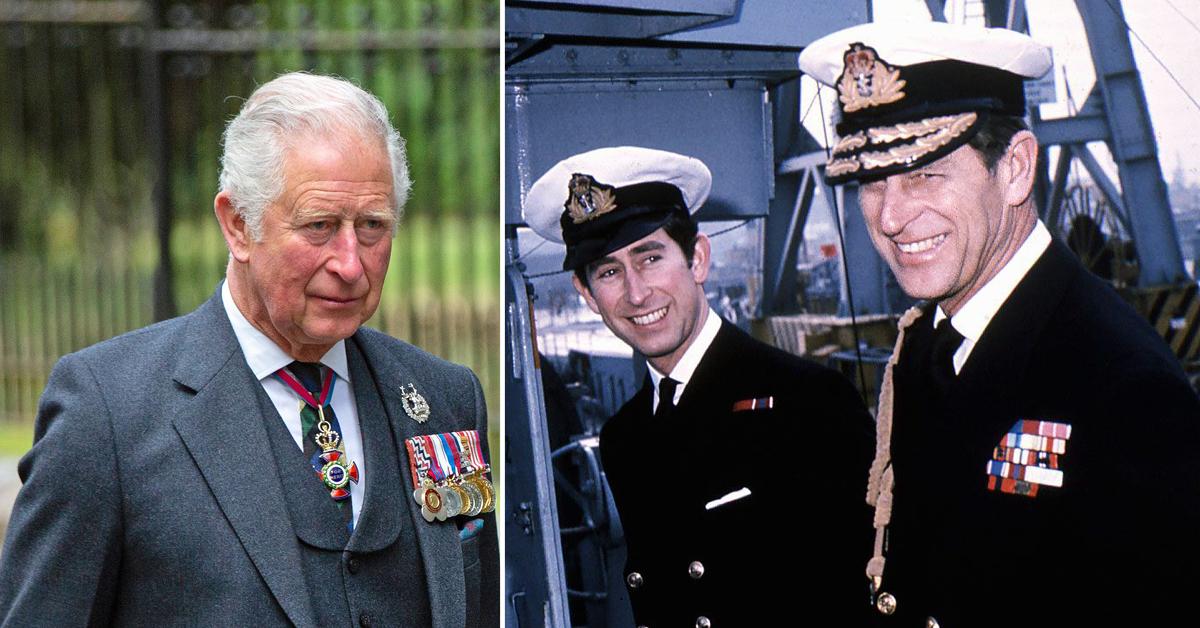 Just one day after Prince Philip passed away at 99 years old, his eldest son, Prince Charles, had nothing but kind words to say about his father.
Article continues below advertisement
"I particularly wanted to say that my father, for I suppose the last 70 years, has given the most remarkable, devoted service to The Queen, to my family and to the country, but also to the whole of the Commonwealth," the 72-year-old said in a statement, which was captured on camera.
Article continues below advertisement
"As you can imagine, my family and I miss my father enormously. He was a much loved and appreciated figure and apart from anything else, I can imagine, he would be so deeply touched by the number of other people here and elsewhere around the world and the Commonwealth, who also I think, share our loss and our sorrow," Charles continued.
He concluded, "My dear Papa was a very special person who I think above all else would have been amazed by the reaction and the touching things that have been said about him and from that point of view we are, my family, deeply grateful for all that. It will sustain us in this particular loss and at this particularly sad time. Thank you."
Article continues below advertisement
Even though Charles and Philip had issues "in the last 20 years," they had "a really good relationship" as time went on, royal biographer Ingrid Seward shared.
Article continues below advertisement
"Of course, they get on well now because Charles is the heir of the throne," she revealed. "He's attentive to his father when he sees him, which of course, [at] the present time isn't very often."
Meanwhile, Charles' other siblings, including Prince Edward and Princess Anne, spoke about their father's legacy in a prerecorded interview with ITV.
Article continues below advertisement
"Without him, life will be completely different," Anne, 70, said in the clip. "But from society's perspective, he was able to keep pace with the kind of technological changes that have such an impact … but above all that it's not about the technology, it's about the people."
Edward couldn't help but gush over his parents' love story. "My parents have been such a fantastic support to each other during all those years and all those events and all those tours and events overseas," he said. "To have someone that you confide in and smile about things that you perhaps could not in public. To be able to share that is immensely important."
Article continues below advertisement
Philip passed away on Friday, April 9, and the royal family wrote a sweet tribute on social media. "It is with deep sorrow that Her Majesty The Queen has announced the death of her beloved husband, His Royal Highness The Prince Philip, Duke of Edinburgh," they wrote. "His Royal Highness passed away peacefully this morning at Windsor Castle."
Prince Philip's funeral will take place on Saturday, April 17, at St George's Chapel at Windsor Castle.
"While this is naturally a time of sadness and mourning for the royal family and the many others who knew and admired the Duke of Edinburgh, it is hoped that the coming days will also be seen as an opportunity to celebrate a remarkable life: Remarkable both in terms of his vast contribution and lasting legacy," the spokesman said.