Prince Charles Thinks Sarah Ferguson Living At The Royal Lodge 'Is Absolutely Outrageous,' Source Claims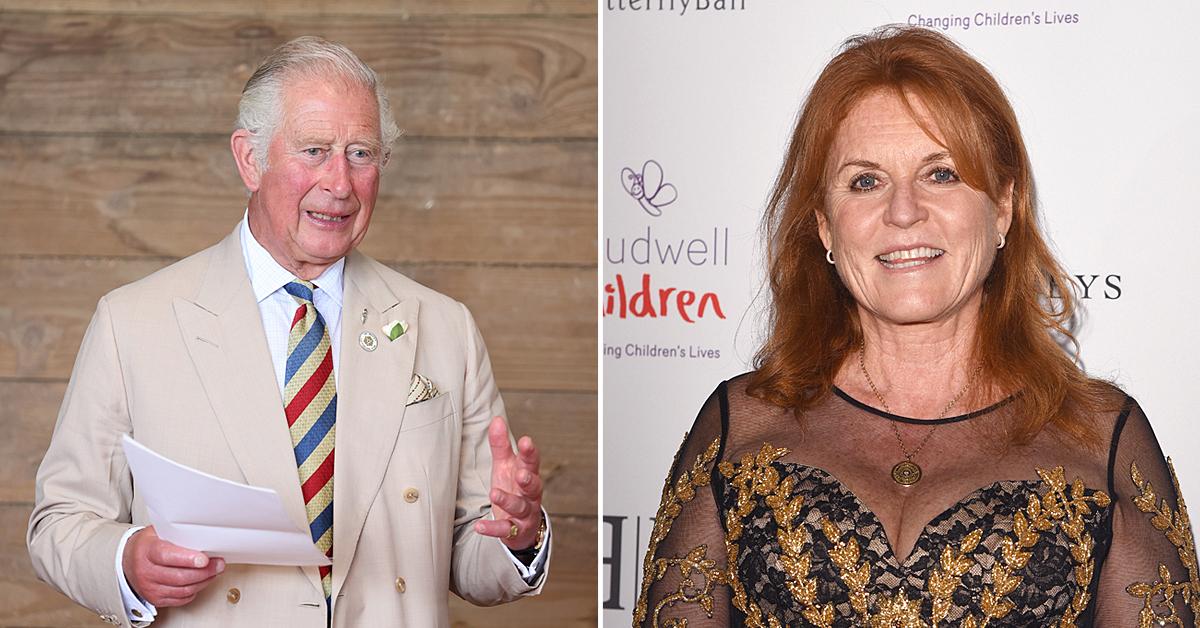 Even though Sarah Ferguson doesn't mind bunking with her ex-husband, Prince Andrew, Prince Charles isn't a big fan of the arrangement, a source claimed.
Article continues below advertisement
"Andrew and Sarah might try to argue that she is only a guest, but the reality is that she lives at Royal Lodge and has done so for some time," an insider claimed, per the Daily Express. "The Queen is very affectionate towards the Duchess of York, but Prince Charles thinks the whole set up is absolutely outrageous. It adds to the embarrassment of the situation."
Recently, the Duchess of York explained why she remains close to her her ex.
Article continues below advertisement
"I travel a lot and I've always been able to make wherever I am home. If I am staying in a hotel I have the same family photographs and scented candles around me," she told The Sunday Times. "When I'm in the U.K. I'm lucky enough to stay at Royal Lodge. I wouldn't call it my home as that would be presumptuous."
Article continues below advertisement
Before Prince Andrew was sued by Virginia Roberts for rape, Ferguson stuck by her former husband's side.
"We are co-parents who support each other and believe that family is everything," the red-headed beauty said. "I'm proud of the job we have done together in bringing up our children and sustaining a strong family unit. Our bywords are communication, compromise and compassion."
Article continues below advertisement
While Ferguson might be in Andrew's corner, Dan Wootton believes Charles and Prince William are outraged over Andrew's previous actions.
"The ongoing personal scandal involving Prince Andrew and Jeffrey Epstein is a source of much heartache for Charles and William who are trying to protect the future of the monarchy," a source claimed. "There is now an active discussion at the most senior levels of the Royal Family about how Andrew can remain at the Royal Lodge, given the circumstances. The Queen will not want to upset Andrew and she loves having him close by as they regularly ride together. But he is no longer a working royal and the princesses have both moved out."